Related Articles
Showing 1 to 10 of total 46 items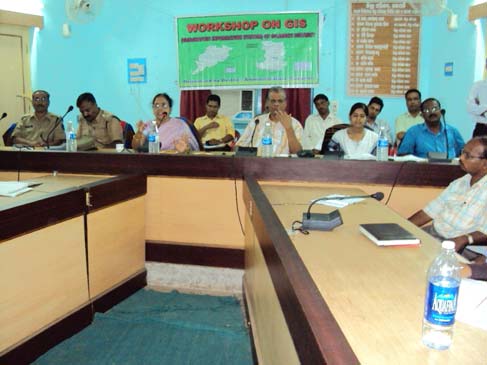 The major part of the Gajapati district Orissa belongs to hilly terrain lush green forests and undulated topography, which is inhabited by the tribal communities. Forest covers 2301.98 Sq. km approx. 60 percentage area of the total area of the district 3850.00 Sq. km.. It has 1528 villages having 7 Blocks and 129 GPs. Launching the GIS Portal, at the newly constructed building of NIC District unit, Gajapati, the Collector, Shri P C Das, informed that it is the 2nd LWE Left Wing Extremism
...
A. K. Hota, Odisha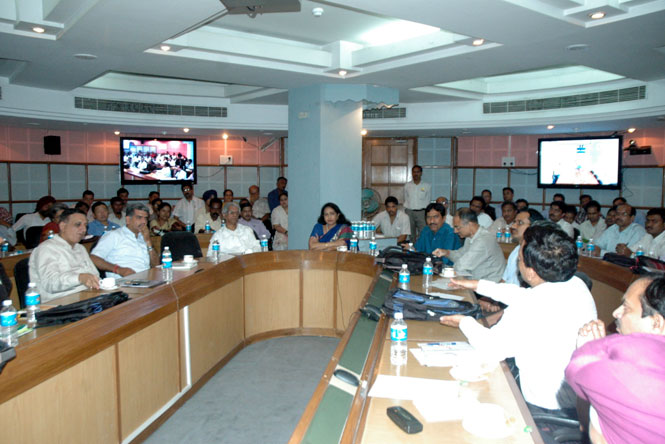 A 2-days National Workshop on NLRMP-MIS and emerging technologies was held at NIC (Hqrs), New Delhi on 23-24th June 2011. The workshop was attended by 95 officers including Commissioners/Director Land Records and Revenue and Inspector General of Registration (IGRs) of the States & NIC Coordinators for Land Records and Property Registration. The workshop was inaugurated by Honorable Director General, NIC who stressed the need of standardization of processes and technologies. Sh.D.C.Misra, Sr.TD/HoG-NIC,
...
D.S.Venkatesh, NIC-HQ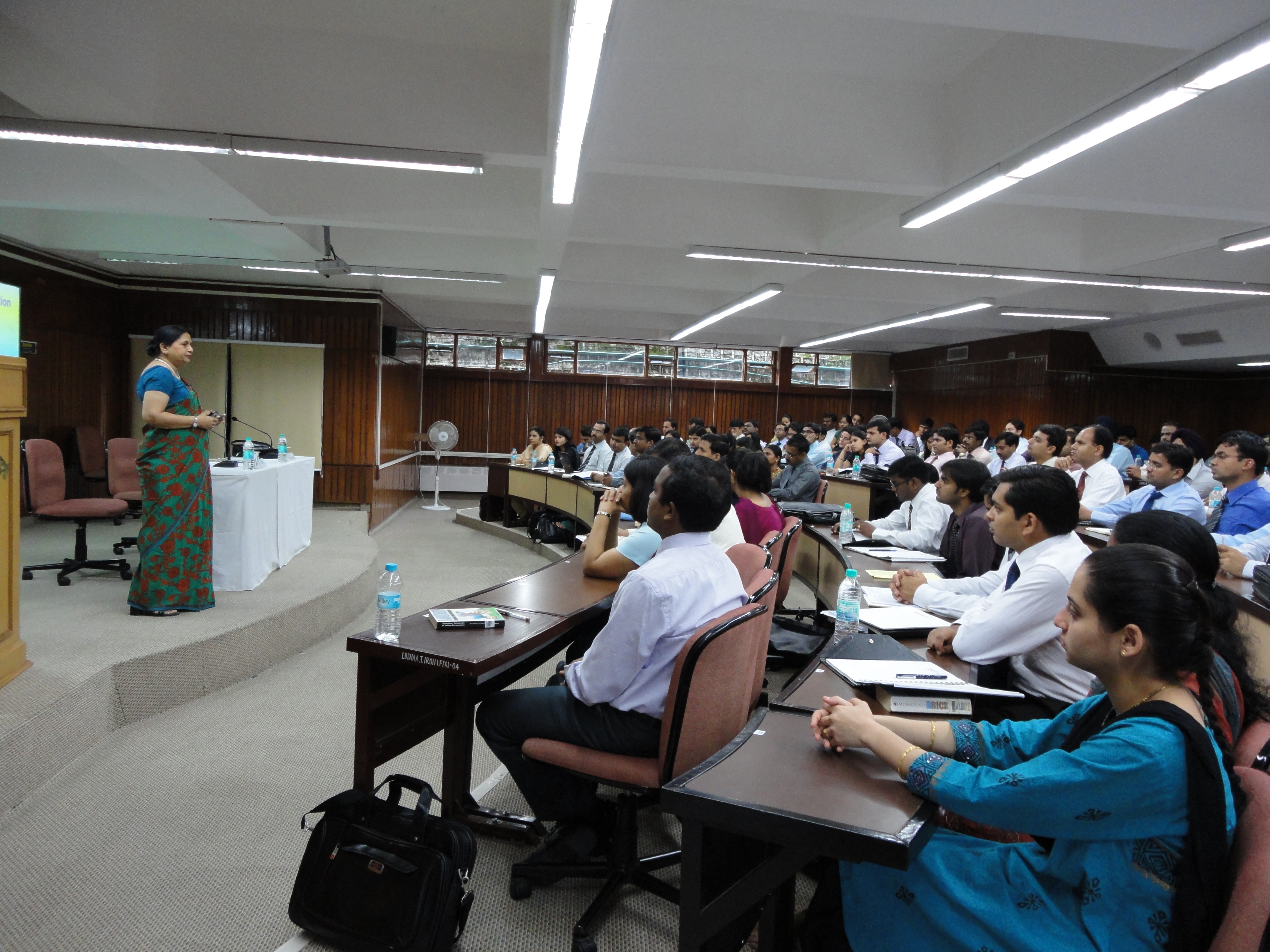 A session on Geographic Information System (GIS) Technology had been delivered at Lal Bahadur Shastri National Academy of Administration, Mussoorie by Dr. Vandana Sharma, Head, Remote Sensing and GIS Division, and Deputy Director General, National Informatics Centre, New Delhi on 14th July 2010. This session was scheduled for the Officer Trainees of IAS Professional Course Phase II (2008-2010 Batch). The contents of the session were Basic Concepts of GIS, Spatial and Non-Spatial
...
M. Chakraborty, Uttaranchal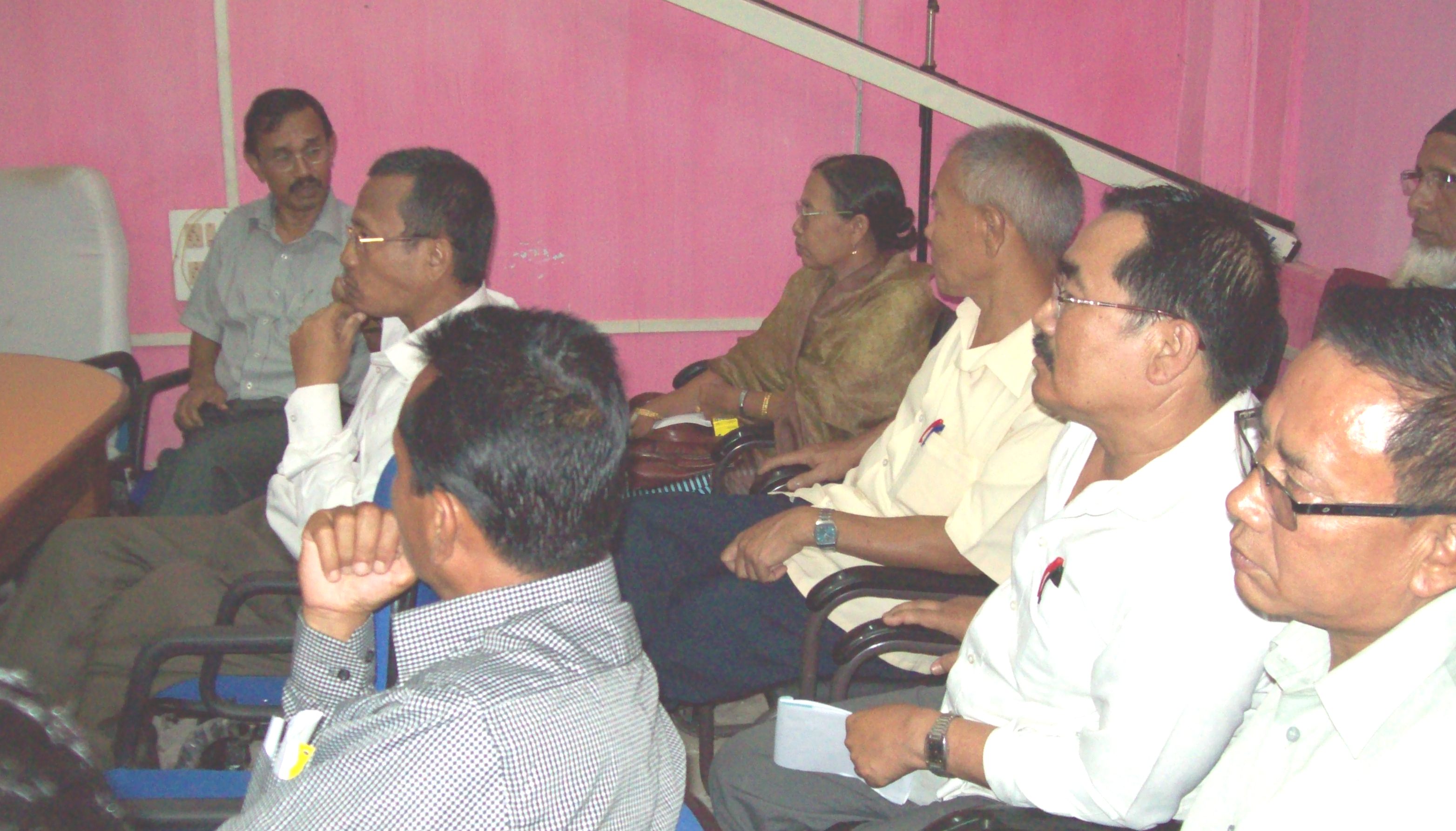 LOUCHA PATHAP has been implemented in Manipur since July 2004 for computerization of Land Records. In addition to Land Records computerization CORD SW is also implemented in Manipur since June 2007 for property registration. Both sw have been implemented successfully. Now it is felt the need for integration of Loucha Pathap and CORD. At the initiation of Revenue Department Govt. of Manipur NIC Manipur has integrated both the sw and shown a presentation on 3rd September 2011 at the
...
M. Budhimala Devi, Manipur
One Cadastral Maps digitization Lab & Integrated Bhu-Naksha & HALRIS software solutions has been set up for 40 on-line villages of Ambala Tehsil at Mini Secretariat Ambala. On 20th January, 2011, FCR Sh. Naresh Gulati has reviewed and inspected the lab. The complete demonstration of HARIS-HALRIS-Bhu Naksha linkage was given to all officers. After the demonstration, FCR has asked Commissioner Ambala Division Sh. Anil Kumar, DC Ambala Sh. Sameer Pal Srow & SIO NIC Haryana Sh. G.S.Bansal
...
Poonam Gupta, Haryana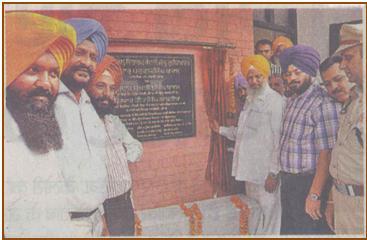 Honble Minister of Jails Punjab Sh. Hira Singh Gabria inaugurated the Prisoner and Visitor Management System in the Central Jail of Ludhiana on 1 Nov 2011. This inauguration was done at a very short notice but was very successful. A large number of people from all the walks of the life were present on the occasion. The Minister took keen interest in the software and understood all features and benefits and praised the efforts put in by all in this endeavor and congratulated all stakeholders for
...
Vikram Jeet Grover, Punjab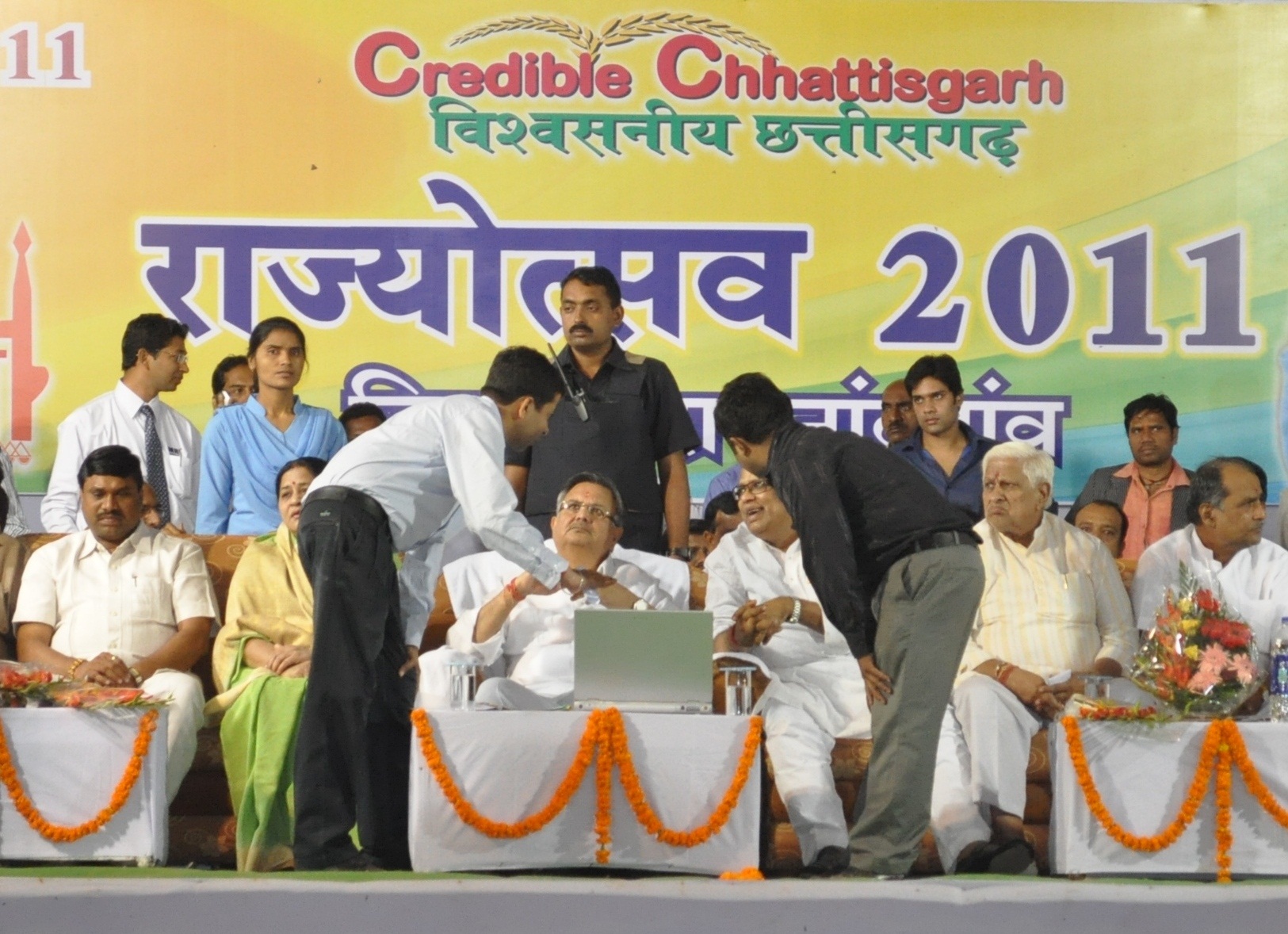 Computerization of MISAL BANDOBAST Record, required for preparation of Permanent cast Certificate, has been inaugurated by Dr. Raman Singh, honorable CM, Chhattisgarh in presence of Mr. Amar Agrwal, honorable Minister of Health and Family welfare, Govt. of Chhattisgarh on 02-Nov-2011 during Rajyotsava at Rajnandgaon. Misal Bandobast Record is 80-90 years old record of Land Holders of the District, which is having the cast details also. These records are the only source by which the cast
...
Y.V.Shreenivas Rao, Chattisgarh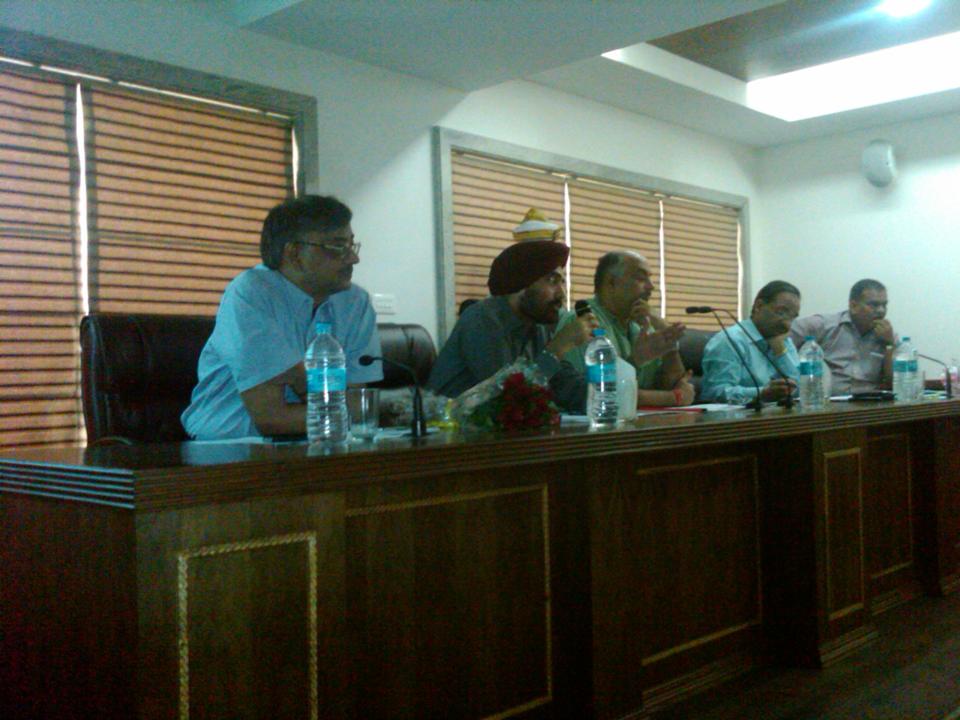 All commercial vehicles entering Uttar Pradesh for a limited period of time have to pay other state vehicle tax at the toll check posts located on state border as per Motor Vehicle Taxation Rules. Continuous transit of vehicles from other states, keeps the toll posts engaged 24x7 and one can witness long queues at the toll counters throughout the day. The vehicles enter the state day and night which requires the tax collection counters to work continuously. Also there are security issues both
...
Anshu Rohatgi, Uttar Pradesh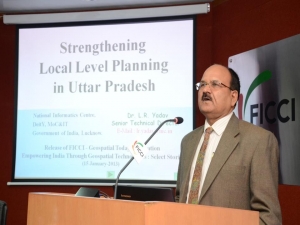 A book titled "Empowering India through Geospatial Technologies – Select Stories" was jointly released by Dr. T Ramasami, Secretary, Department of Science & Technology and Dr. Shailesh Nayak, Secretary, Ministry of Earth Sciences, Government of India on 15th January 2013 in the FICCI Auditorium, New Delhi. Three case studies oral presentations were also conducted during the book release function. "Strengthening Local Level Planning in Uttar Pradesh" was presented
...
Anshu Rohatgi, Uttar Pradesh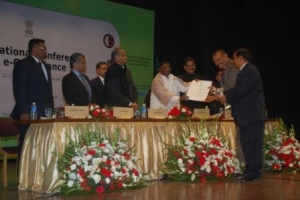 BIHAR GETS GOLD MEDAL FOR "I-BHUGOAL [Bihar Infrastructure Mapping- Geomatics Oriented Application Model] " in NATIONAL E-GOVERNANCE AWARD 2012-13 in category "Innovative use of Technology in E-Governance" given by Ministry of Personnel and Administrative Reforms and Ministry of Electronics and Information Technology. "I-BHuGoal" is a State government flagship programme which is a joint Initiative of Information Technology Department, Govt. of Bihar and
...
Rajiv Ranjan, Bihar
Search Online News