Related Articles
Showing 1 to 10 of total 127 items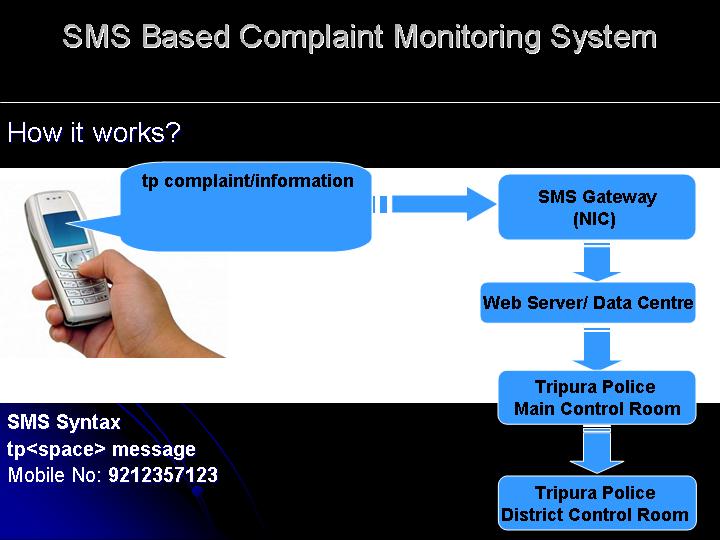 SMS based complain Monitoring System for Tripura Police was Inaugurated by Hon'ble Chief Minister of Tripura on 3rd January 2011. SMS being apowerful personal communication channel , wherever there is need or benifit for sharing information, specifically, the government organisation can leverage the platform for collecting information and staying in touch with the citizen. In rural areas, where penetration of Internetand other IT facilities are very low, SMS could be a
...
Chaitali, Tripura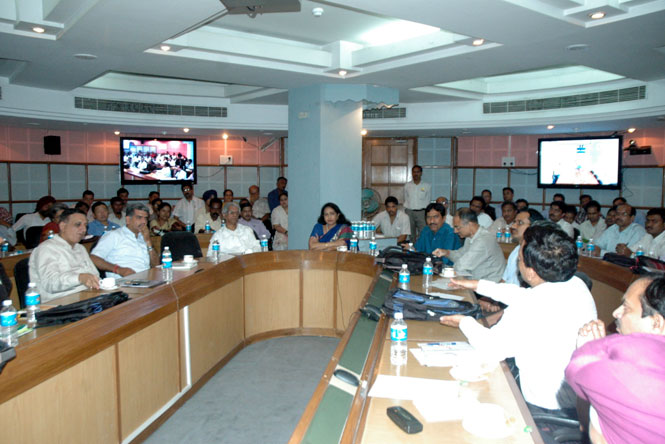 A 2-days National Workshop on NLRMP-MIS and emerging technologies was held at NIC (Hqrs), New Delhi on 23-24th June 2011. The workshop was attended by 95 officers including Commissioners/Director Land Records and Revenue and Inspector General of Registration (IGRs) of the States & NIC Coordinators for Land Records and Property Registration. The workshop was inaugurated by Honorable Director General, NIC who stressed the need of standardization of processes and technologies. Sh.D.C.Misra, Sr.TD/HoG-NIC,
...
D.S.Venkatesh, NIC-HQ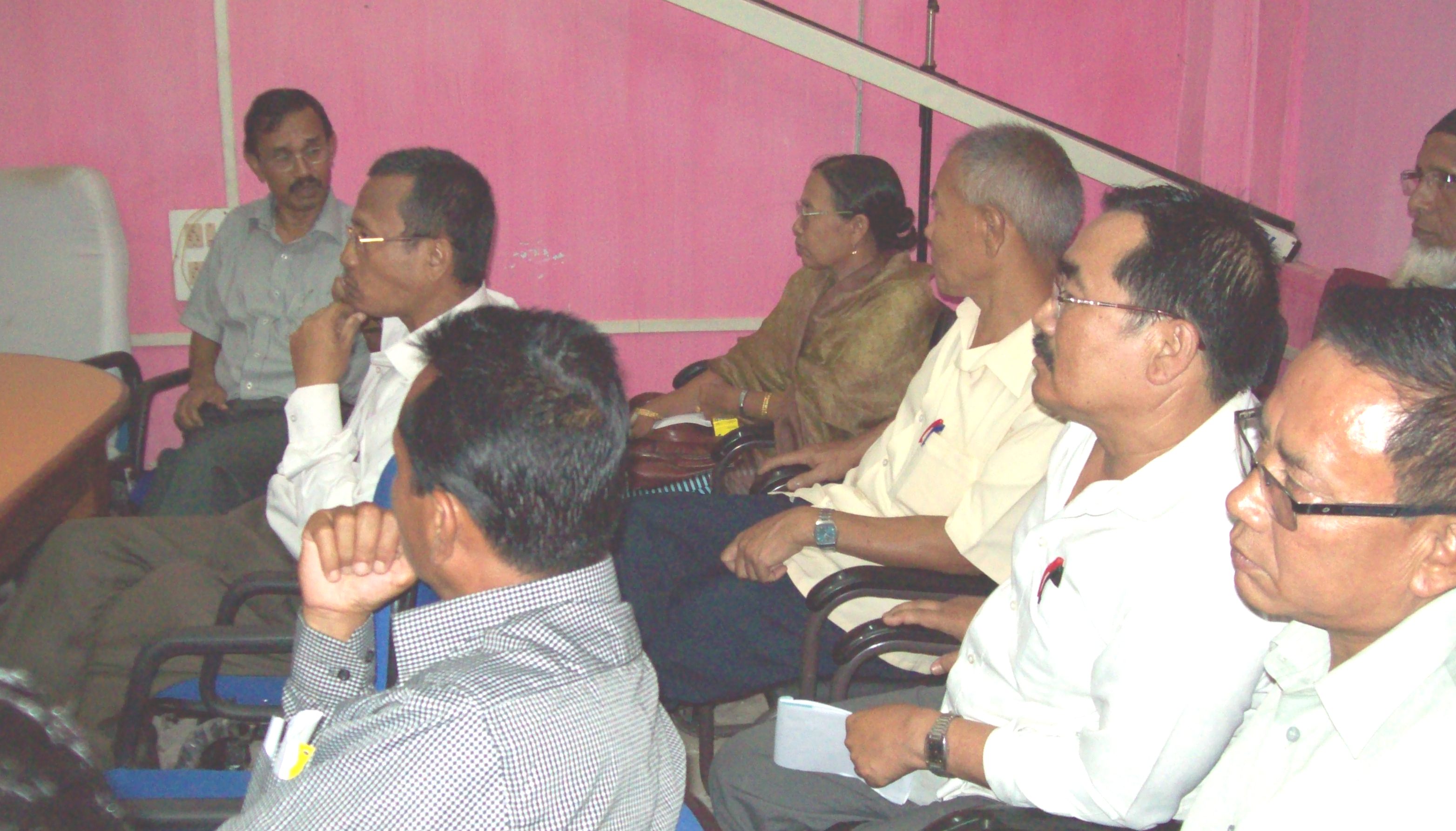 LOUCHA PATHAP has been implemented in Manipur since July 2004 for computerization of Land Records. In addition to Land Records computerization CORD SW is also implemented in Manipur since June 2007 for property registration. Both sw have been implemented successfully. Now it is felt the need for integration of Loucha Pathap and CORD. At the initiation of Revenue Department Govt. of Manipur NIC Manipur has integrated both the sw and shown a presentation on 3rd September 2011 at the
...
M. Budhimala Devi, Manipur
One Cadastral Maps digitization Lab & Integrated Bhu-Naksha & HALRIS software solutions has been set up for 40 on-line villages of Ambala Tehsil at Mini Secretariat Ambala. On 20th January, 2011, FCR Sh. Naresh Gulati has reviewed and inspected the lab. The complete demonstration of HARIS-HALRIS-Bhu Naksha linkage was given to all officers. After the demonstration, FCR has asked Commissioner Ambala Division Sh. Anil Kumar, DC Ambala Sh. Sameer Pal Srow & SIO NIC Haryana Sh. G.S.Bansal
...
Poonam Gupta, Haryana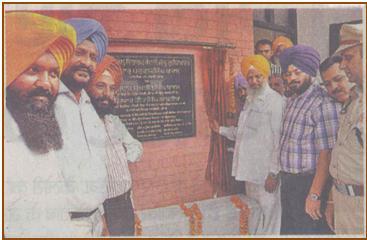 Honble Minister of Jails Punjab Sh. Hira Singh Gabria inaugurated the Prisoner and Visitor Management System in the Central Jail of Ludhiana on 1 Nov 2011. This inauguration was done at a very short notice but was very successful. A large number of people from all the walks of the life were present on the occasion. The Minister took keen interest in the software and understood all features and benefits and praised the efforts put in by all in this endeavor and congratulated all stakeholders for
...
Vikram Jeet Grover, Punjab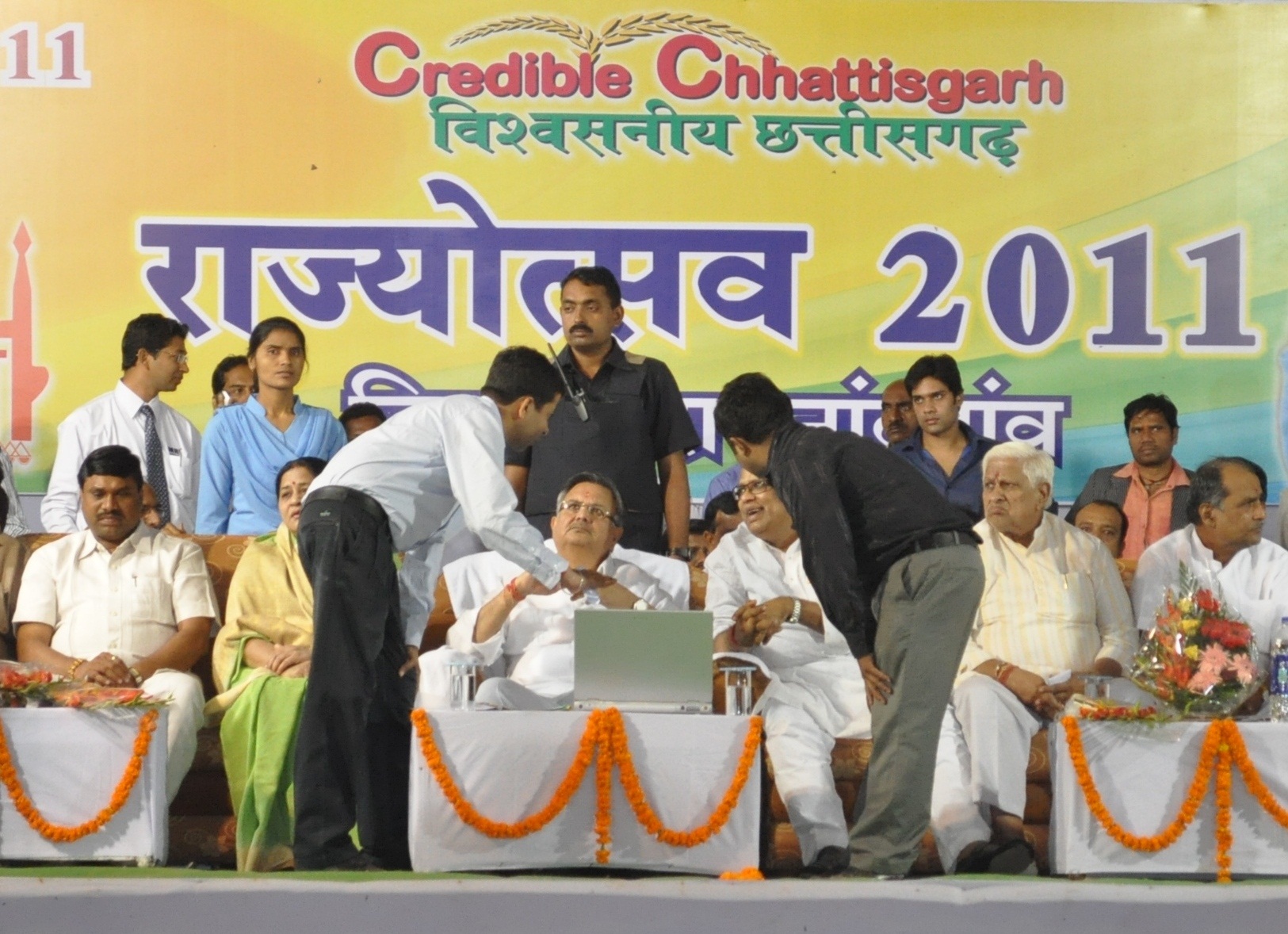 Computerization of MISAL BANDOBAST Record, required for preparation of Permanent cast Certificate, has been inaugurated by Dr. Raman Singh, honorable CM, Chhattisgarh in presence of Mr. Amar Agrwal, honorable Minister of Health and Family welfare, Govt. of Chhattisgarh on 02-Nov-2011 during Rajyotsava at Rajnandgaon. Misal Bandobast Record is 80-90 years old record of Land Holders of the District, which is having the cast details also. These records are the only source by which the cast
...
Y.V.Shreenivas Rao, Chattisgarh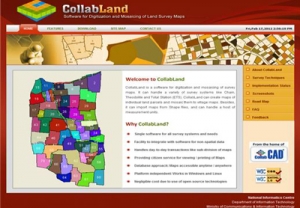 CollabLand is software for digitization and mosaicing of survey maps for computerization of Land Records. It is currently being implemented in states like Tamilnadu, Kerala and Puducherry under the National Land Records Modernization Programme (NLRMP). The official website of CollabLand software provides detailed information about the product and its features. The site facilitates download of the software by users from various States and Union Territories after due authentication. The user manual
...
Lokesh Joshi, Scientist-D, NIC, Delhi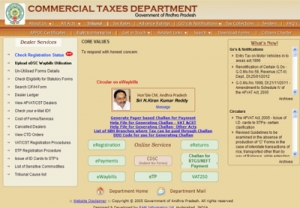 Commercial Taxes Department of Government of Andhra Pradesh contributes more than 65% to the State Revenues. It is the biggest and main bread earner for the State and main function of the department is administration of Value Added Tax (VAT), Entertainment Tax and Profession Tax. As part of this vision, department is providing Tax Payers Services through Online System in addition to other channels to give choice to dealers to opt for a se rvice channel which is more convenient to him and also
...
Lokesh Joshi, Scientist-D, NIC, Delhi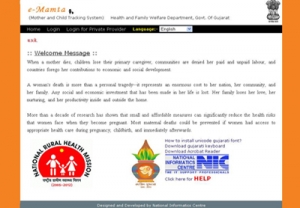 Reduction of Infant Mortality Rate (IMR) and Maternal Mortality Ratio (MMR) are the important public health challenges for India. As a major initiative in this regard, the Health and Family Welfare Department of the Government of Gujarat, has introduced a 'Mother & Child' name based tracking Information management system called "E-Mamta" in collaboration with National Rural Health Mission (NRHM) and National Informatics Centre (NIC). The system aims at registering
...
Lokesh Joshi, Scientist-D, NIC, Delhi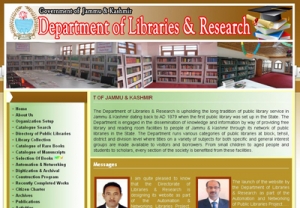 The launch of the website by the Department of Libraries and Research as part of the Automation & Networking of Public Libraries Project is a welcome step to showcase the rich heritage of knowledge and Information of/about Jammu and Kashmir. Beside a quick and easy navigation menu, the website comprises two portions –informative and interactive. The informative content relates to non-interactive portion like information on organizational set-up, library locations, contact details, collection,
...
Lokesh Joshi, Scientist-D, NIC, Delhi
Search Online News