Related Articles
Showing 1 to 10 of total 47 items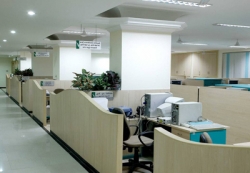 NIC, Palakkad District Centre was established in 1988 and ever since the centre has developed and implemented at various IT projects in the district to improve the functioning of district administration and delivery of government services to the citizens.
SRILATHA, P. SURESH KUMAR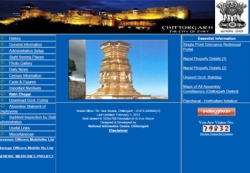 CHITTORGARH in Rajasthan, evokes memories of great heroism, courage and sacrifice by Rajput men and women in the intermittent battles that they had to fight against invaders. Chittorgarh is regarded as one of the most outstanding hilltop forts of the country and is indeed the "Pride of Rajasthan State". The Vijay Sthamb is also an important attraction. Sanwariyaji Temple (Lord Krishna Temple), Bassi and Sitamata wildlife sanctuaries (famous for its flying squirrel) also attract tourists towards Chittorgarh.
ARUN KUMAR BANGER, RAJNI GUPTA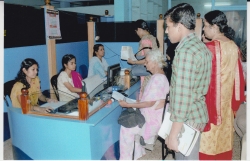 e-District is a mission mode project of Department of Information Technology,Government of India under NeGP. Kerala State IT Mission (KSITM) is the State Designated Agency (SDA) for the project implementation in Kerala.The Government has chosen Kannur & Palakkad districts for the pilot implementation of the project.
G.JAYAKUMAR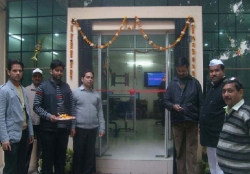 Bareilly is a prominent city in the northern state of Uttar Pradesh spread across 6 tehsils, 15 development blocks and having a population of about 44 lakhs (as per the 2011 census). The city has been famous for various reasons right from days of Mahabharat as birth place of Draupadi to a very popular song in Indian Cinema. However, the present day Bareilly will be remembered as one of the first districts to adopt information Technology and be one of the pioneers to have a thin-client based networked Collectorate.
KAMAL KUMAR SHARMA, MANOJ KUMAR SHARMA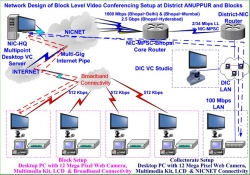 Situated in the north eastern part of Madhya Pradesh, Anuppur shares its geographical boundaries with Shahdol and Dindori districts of Madhya Pradesh and Bilaspur and Koria districts of Chattisgarh.The district was formed in the year 2003 and is popular among tourist for 'Amarkantak', the originating point of river Narmada.
SENDIL KUMAR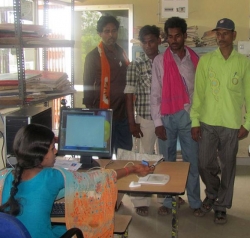 The cultural capital of Chhattisgarh, having a glorious historical background, Raigarh is the land of a music legend 'Kin Chakradhar Singh' who was a maestro of Tabla and Kathak and is the founder of famous Raigarh Gharana of Kathak. The district is rich in minerals like coal, quartz and dolomite. It is fast changing into an industrial hub with Steel, Power and Sponge iron plants. Raigarh is also known for Kosa (a type of fine silk).
GIRISH ANWEKAR, RISHI KUMAR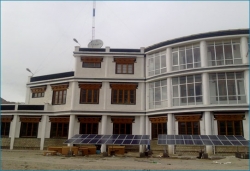 Leh with an area of 45110 Sq Km and part of Ladakh region is one of the largest districts in the country.With Pakistan occupied Kashmir in the West and China in the north, it is also known as the Hermit Kingdom due to its remoteness and inaccessibility. Road connectivity to Leh is cut off during winters for 7 months.
JAMYANG NAMGIAL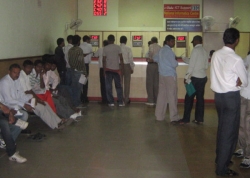 Hisar, one of the important cities of North India, situated 164 kilometers west of Delhi on the National Highway number ten, was founded by a Muslim ruler, Firozshah Tughlaq in 1354 A.D. Many prestigious research and educational institutes like Central Institute for Research on Buffaloes , National Research Center on Equines , Central Sheep Breeding farm, Center state farm , Regional station for Forage productions and Demonstration, Northern Region Farm Machinery and Tractor Training, etc. are there.
M.P.KULSHRESHTHA, AKHILESH KUMAR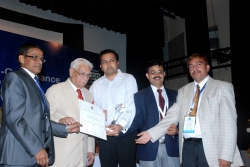 Gwalior, the historical district of Madhya Pradesh, has again come into limelight due to fast & rapid progress in egovernance. Almost all government offices in the district are adopting IT based initiatives to provide fast and easy services to the citizens. Projects such as Janmitra Samadhan Kendras and Jansunwai have not only improved the Government- Citizen interaction but have also received widespread appreciation at various national forums.
SANJAY PANDEY & TRAPTI NIGAM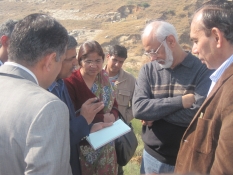 Alwar (in the Mewat region) is surrounded by the Aravali Hills and has a unique recognition because of Sariska Tiger Reserve, Bala-Quila, Silished etc. Alwar with its historic forts & palaces, beautiful gardens offers an unforgettable experience for the visitor. The medieval fort crowning a scarped hill overlooks the town below. Founded by Rao Pratap Singh in the year 1775 AD., the district covers 8,380 sq. km. and is bounded on the north by Haryana on the east by Bharatpur on the south by Dausa and on the west by Jaipur districts.
SATENDRA SINGH & MANISH VERMA
Search Online News