Related Articles
Showing 1 to 10 of total 287 items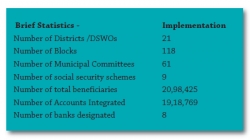 EBT scheme has been implemented for last one year for strengthening of disbursement of benefits reaped under nine major social security schemes into right hands and centralization of database administration aspects. The Project is implemented across state in all 21 districts for more than 20 lacs beneficiaries. Pension disbursement under EBT scheme through Bank/ BCs has been implemented in 20 districts. Enrolment and opening of accounts is in progress in Gurgaon district.
SUSHEEL KUMAR, DHARAMPAL SAINI
e-Awas, a government Accommodation Management System by Directorate of Estates under Ministry of Urban Development, Government of India, provides an automated solution to allotment and maintenance of records like acceptances and rejections, rent bills, license fee, vacations etc. of about 89,768 units of General Pool Residential Accommodation (GPRA), of different types.
SH. A.N. MISHRA, SH. MRITUNJAYA SINGH
A Spatial Information System for the 'Rajiv Vidya Mission', covering all the schools of Andhra Pradesh will be very effective in terms of planning and monitoring of the schools for the access, enrollment, retention, quality and monitoring aspects viz., integration of school infrastructure, facilities, budget & expenditure, child information, teacher information, attendance, mid-day-meal particulars, results, school complexes along with required visuals.
DR. V.V. VENKATA RAMAN, T. BALASUNDARAM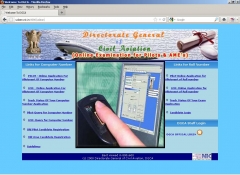 The Directorate General of Civil Aviation is an attached office of the Ministry of Civil Aviation and is the regulatory body in the field of Civil Aviation, primarily dealing with safety issues. It is responsible for regulation of air transport services to/from/within India and for enforcement of civil air regulations, air safety and airworthiness standards.
DEEPAK KHARE, SHILPI JAIN & PARVEEN BHARDWAJ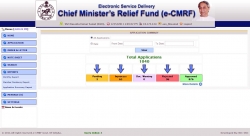 e-CMRF is a web based application system has been implemented for the automation of Receipts & Issue of assistance under Chief Minister's Relief Fund (CMRF),to bring transparency & accountability at every level and promote timely assistance to the needy citizen.
A K HOTA & SIBA PRASAD DASH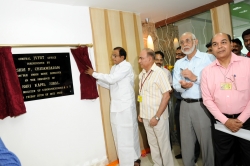 The entire IVFRT system envisages the information capture from Visa applicants' details till their exit from India and utilizes these sets of information for intelligence decision making at every stage. This system would facilitate information exchange between MHA, MEA and other agencies such as BoI and FRRO / FRO as role based access control.
DR. B. N. SHETTY, DR. R. K. MISHRA And C. L. SHARMA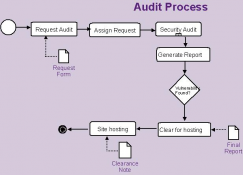 Strengthening and enhancing the security posture of systems and services is one of the objectives of any organization dealing with information assets of different organizations and departments of Government of India. The Cyber Security Division of NIC is dedicated to this task, having adopted a multi-pronged approach to security.
SNIGDHA ACHARYA

eOffice-CAMS is focused on providing effective communication between departmental applications through collaboration and the obvious solution is to have Collaborative service. The idea is to facilitate action oriented team to work together over a geographical distance and let internal users, systems and departments to communicate. Collaboration(act of working jointly) is the only way to make users, systems and departments to communicate effectively
YERUR SIRAJ AHMED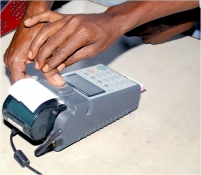 Transaction Terminal is a mobile handheld data terminal which has the ability to capture, process and transmit information to host computers in real time. New models of handheld devices come with seamless connectivity options like GSM/GPRS, CDMA and Ethernet. Also, they support all the payment related logical interfaces for Magnetic stripe reader, Smart card reader and optional Contactless card reader.
V. GOPI SWAMINATHAN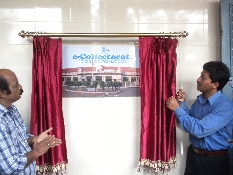 e-Collectorate takes care of the scanning of all communications received by the District Collectorate and then through the inbuilt workflow mechanism traverses to various sections till the files are disposed off. Various file creation for particular application / subject and electronic file movement has been taken care of in the software. A common man can easily track/query the progress of his application through SMS / internet / installed kiosks, thus involving less human intervention and faster delivery of service.
Ashok Kumar Hota
Search Online News