Related Articles
Showing 1 to 10 of total 64 items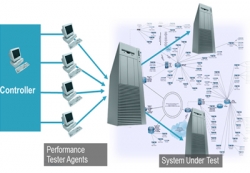 The 'Test Bed Setup', an initiative of Software Development Unit (SDU) at NIC HQ, New Delhi, comprise of six high end servers in Linux and Windows environment. These servers can be used as staging environment temporarily, for deployment of applications under testing apart from generating virtual users for Performance Testing.
MS RACHNA SRIVASTAVA, MR. ALOK PATHAK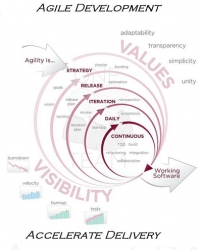 Agile methods typically involve a test driven approach to development, and more and early testing leads to greater quality. Amongst a few well established agile development models are Agile modeling, Agile unified Process (AUP), Extreme Programming, Scrum, and Feature Driven Development.
MAYANK PRATIK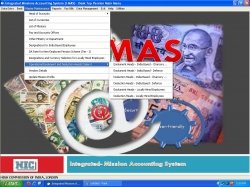 Right now every activity of accounts sections in the missions is fully computerised through I-MAS. However it was prior to I-MAS era that missions were using the manual or semi-automatic procedures. In fact through I-MAS we have tried to cater the very complex accounting procedure of the missions in quite a simple way, at the same time following the standard accounting procedure adopted by Govt. of India.
DR. B.N. SHETTY, MAHABIR PRASAAD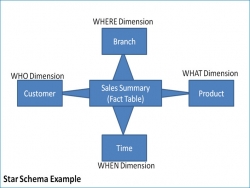 Multidimensional data modelling is used for the designing Data warehouse, which will help in surround facts with as much relevant context dimensions. Multidimensionality is a design technique that separates the relational data into facts and dimensions. Multidimensional model present information to the end-user in a way that corresponds to his normal understanding of his business, key figures or facts from the different perspectives that influence them.
KEZUNGULO MEDIKHRU, AJAY PK TATAPUDI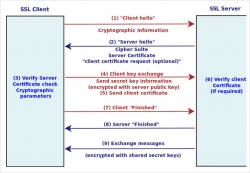 In the recent times, we have been using the Internet for many of our online transactions such as Online Ticket reservation, online banking etc.We also observe that at times the data / information are being hacked without the knowledge of the user. However, technology can be used to minimize the risk of such untoward incidents and ensure that the data is transmitted in a secure and safe way. This article focuses on the basics of Secured Socket Layer (SSL) and the implementation of the same.
SRINIVASA RAGHAVAN, SIVARAMA SELVAN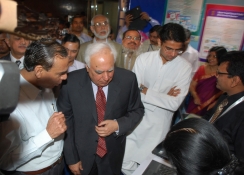 One of the recent challenges a country faces is preparing its citizens and government for globalization and information and communication revolution. Information and Communication Technology (ICT) plays a pivotal role for instituting effective e-Governance, which essentially bridges the gap between government and citizenry. Standardization of District portal is implemented in six districts i.e. Khordha, Nuapada, Cuttack, Dhenkanal, Angul and Nabarangpur.
S. K. PANDA & DR. R. N. BEHERA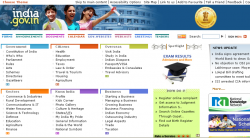 A Government portal is widely understood and viewed as a single window platform for the integrated delivery of information and services by the Government to its Citizens. Government portals are constituent of a huge content repository which is a culmination of information sourced from and contributed by various government entities, all of which functions under the aegis of a principal body - which could be a central authority or part of a state or district administration.
ALKA MISHRA & DURGA PRASAD MISRA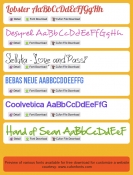 Cufon, pronounced as Koofo, is one among the popular font replacement techniques of its kind, which has attained much attention and popularity among web developers. Thanks to Simo Kinnuenen, a Finland-based web guru who developed this technique, which has evolved and enabled us to use non-web, based fonts on web pages with much ease.
MOHAN DAS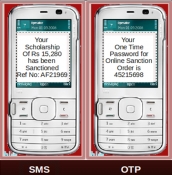 Mobile e-Governance services is an integration technology. It best demonstrates its value when integrating heterogeneous systems because it supports many kinds of programming languages, run times, and networks. When there is a need to connect applications from incompatible environments, the stage is set for Mobile e-Governance services.
VS RAGHUNATHAN & R RAMESH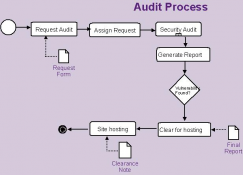 Strengthening and enhancing the security posture of systems and services is one of the objectives of any organization dealing with information assets of different organizations and departments of Government of India. The Cyber Security Division of NIC is dedicated to this task, having adopted a multi-pronged approach to security.
SNIGDHA ACHARYA
Search Online News