Related Articles
Showing 1 to 10 of total 69 items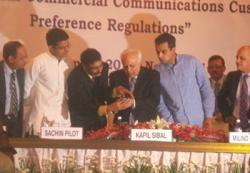 NCCPR aims to curb Unsolicited Commercial Communications i.e. any message, through voice or SMS, using telecommunications service, which is transmitted for the purpose of informing about, or soliciting or promoting any commercial product or service, which a subscriber opts not to receive, but does not include any transactional message; or any messages transmitted on the directions of central Government or State Government or agencies authorized by it.
DR. SHEFALI S DASH, IPS SETHI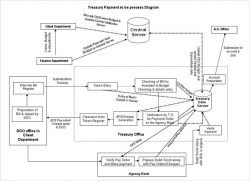 Two years back the treasuries were working on an archaic system which involved stamping 'Pay Order' on the bills presented at the treasury which was then returned to DDO to be presented at the bank for payment. This resulted in problems like wrong payments, unauthorized alterations in amount, loss of bills and vouchers in transit, delay in disbursements, delay at end of DDO in distribution of RTR/Drafts etc. This is now shifted to an entirely new concept i.e. Electronic Payment System (EPS), for passing of bills and disbursement of payments.
DEEPAK BANSAL, J.L.MEHENDIRATTA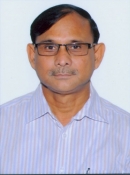 Unique eProcurement initiative of Mahanadi Coalfields Limited-A close interaction with Sh. A.N Sahay, Chairman-cum-MD, MCL.
Sh. A.K Hota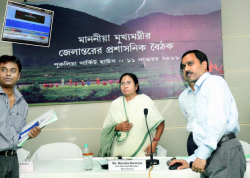 Purulia-The westernmost district of West Bengal state has all-India significance because of its tropical location, its shape as well as function like a funnel. It funnels not only the tropical monsoon current from the Bay to the subtropical parts of north-west India, but also acts as a gateway between the developed industrial belts of West Bengal and the hinterlands in Orissa, Jharkhand, Madhya Pradesh and Uttar Pradesh.
BHASKAR RAY, SK MOTIUR RAHMAN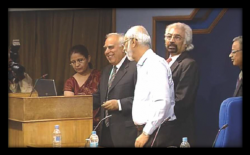 If government could release these datasets in open format for people to use & reuse, a whole lot of new innovative apps could be built around these datasets to provide better, customized services to citizens. Online publishing of Government data in open format shall play an important role in enhancing transparency
NEETA VERMA, ALKA MISHRA & D. P. MISRA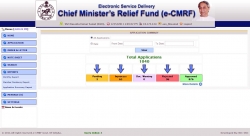 e-CMRF is a web based application system has been implemented for the automation of Receipts & Issue of assistance under Chief Minister's Relief Fund (CMRF),to bring transparency & accountability at every level and promote timely assistance to the needy citizen.
A K HOTA & SIBA PRASAD DASH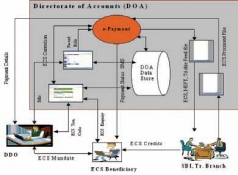 NIC, Goa has incorporated e-Payment services by developing a web based interface to be used by all the DDOs/Departments in the existing system at the Directorate of Accounts. e-Payment Services are executed with the help of State Bank of India (SBI, Treasury Branch) Panjim branch.
R. THANGARAJ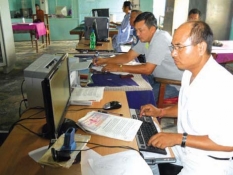 Registration system in Manipur encompasses registration of documents involving changes in ownership and transactions for immovable properties as well as marriage registration with the authority concerned. This system ensures and guarantees legal ownership of title to the party.
JITEN SINGH HAOBAM, TARAKISHORI RAJKUMARI
A Centralized Online State Governments Employees Complaints Monitoring System has been developed by NIC for transforming conventional existing System into more efficient and transparent system. The System has also been customized so as to have the central database server at CAG office and the software accessible /used by the field offices for entering and monitoring the grievances being received in their offices in addition to facilitating online prompt service to complainants to enter the complaints and view the status from any part of the country besides speedy disposal of complaints and easy compilation of pendency reports.
S C D GUPTA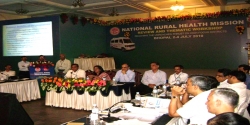 As a major initiative, the Health and Family Welfare Department of the Government of Gujarat, has introduced a name based mother & child tracking information management system called "e-Mamta", in collaboration with NIC, Gujarat. One of the first of its kind, the system has been conceptualized and developed by NIC Gujarat and GoI has decided to replicate in all the other states of India.
RAJNISH MAHAJAN, ANAND I SHAH
Search Online News