Related Articles
Showing 1 to 10 of total 20 items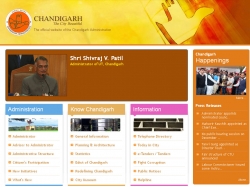 Chandigarh, symbolic of planning urbanism, was commissioned by Pt. Jawahar Lal Nehru, the country's first Prime Minister, who rather prophetically proclaimed that Chandigarh would be "unfettered by the traditions of the past, a symbol of the nation's faith in the future" and was developed by famed French architect Le Corbusier. It is a futuristic city with an irresistible mix of dynamism and elegance, which never fails to delight.
AJAY RAMPAL, VIVEK VERMA
National Informatics Centre, Odisha is playing a catalytic role in implementing e-Governance projects and establishing a Networked Government for greater transparency and accountability in delivery of public services to facilitate moral & material progress of all citizens.
S. K PANDA, A. K HOTA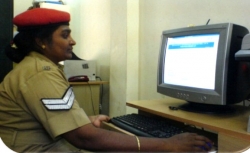 The Union Territory of Puducherry is a unique place and it is a blend of spiritual aura, French colonial heritage,Tamil culture and the cosmopolitan flair of many nationalities in a small but varied town.The inherent ambiance of "Pondy", as it is fondly called, becomes most evident in the oldest part of the town which flanks the seashore Boulevard. Puducherry has Colonial buildings, some of which trace back to the 18th century, lined along a grid of straight clean streets and house the French institutions, private homes and businesses.
S RAJASEKARAN, S SIVANANDAM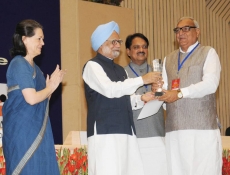 Haryana was constituted in 1966 and it is one of two newly created states carved out of the greater Punjab province as a means of creating a stronger national identity. It has been a part of the Kuru region in North India. Haryana is one of the wealthiest states of India and has the third highest per capita income in the country at Rs. 1,09,227.
GHAN SHYAM BANSAL & POONAM GUPTA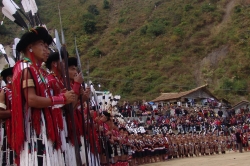 Nagaland is largely mountainous with hilly topography throughout and the highest peak being Saramati (3841 metres). Many rivers cut through the mountainous terrain, like sharp swords slicing through rocks. Nagaland being a land of myths and festivals, has been officially named as 'Land of Festivals'. Life and culture is interwoven. Festival is a part of culture and most of these festivals revolve round agriculture. The state is rich in flora and fauna and about one-sixth of the area is under the cover of tropical and sub-tropical evergreen forests.
KEZUNGULO MEDIKHRU & T.Y. SANGTAM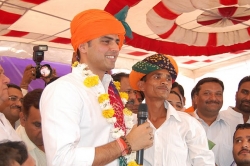 Colorful Rajasthan is a fairy tale of majestic palaces, fortresses, cities, and buzzing bazaars with the confluence of history, chivalry, romance, rugged natural beauty, art, crafts and culture. With the rich historical and cultural background NIC in the state had taken off in 1988 has started showing its true colors.Today with the efforts of team NIC the state of Rajasthan is surging ahead as a leader in e-Governance and ICT developments covering a wide gamut of applications.
INDU GUPTA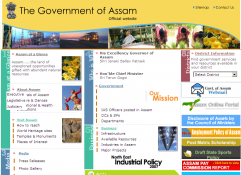 NIC Assam State Centre is equipped with state of the art Network Operation Centre and a Data Centre at New Sachivalaya Complex in Dispur. The official website of the government of Assam is a rich source of information and highlights many e-governance activities of the state. The Assam Online portal provides link to several e-services launched by the state apart from current events, Business activities etc.
DEEPAK GOSWAMI And TASIRUDDIN AHMED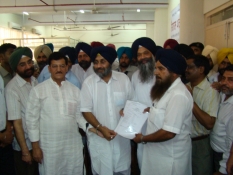 Punjab has maintained its growth momentum because of a number of policy measures by the state government, implementation of several vital projects and most importantly never-say-die attitude of Punjabis. ICT projects have been a significant contributor in improving citizen government interactions, modernization, improving government processes, administrative reforms and gaining people's confidence.
NAVNEET KUKREJA And VIKRAM JEET GROVER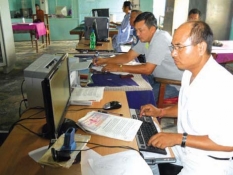 Registration system in Manipur encompasses registration of documents involving changes in ownership and transactions for immovable properties as well as marriage registration with the authority concerned. This system ensures and guarantees legal ownership of title to the party.
JITEN SINGH HAOBAM, TARAKISHORI RAJKUMARI
Located at the centre towards east of India, the country's 13.79 million hectare "Rice Bowl" came into existence on 1st November 2000 and soon it paved the path towards all round development. Having gifted with eye catching scenic beauty, the numerous waterfalls, rivers, caves vast forests with variety of wild life, ancient temples and structures dating back to 5th century, Chhattisgarh is fast becoming a land of tourists' interest. It is also rich in forest produce and mines of Diamond, Iron, Coal and Bauxite.
MANOJ KUMAR MISHRA, Y. V. SHREENIVAS RAO
Search Online News