Related Articles
Showing 1 to 6 of total 6 items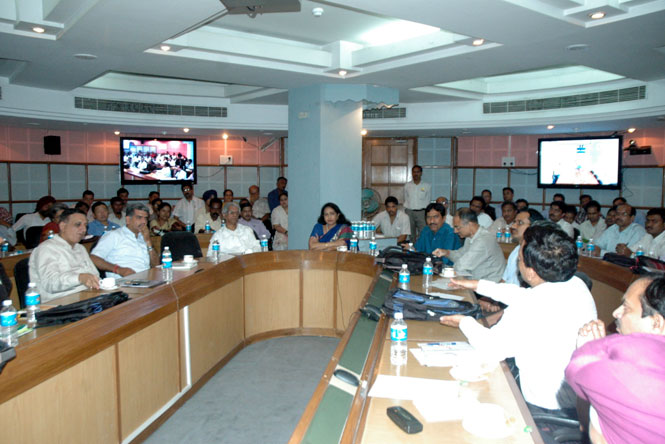 A 2-days National Workshop on NLRMP-MIS and emerging technologies was held at NIC (Hqrs), New Delhi on 23-24th June 2011. The workshop was attended by 95 officers including Commissioners/Director Land Records and Revenue and Inspector General of Registration (IGRs) of the States & NIC Coordinators for Land Records and Property Registration. The workshop was inaugurated by Honorable Director General, NIC who stressed the need of standardization of processes and technologies. Sh.D.C.Misra, Sr.TD/HoG-NIC,
...
D.S.Venkatesh, NIC-HQ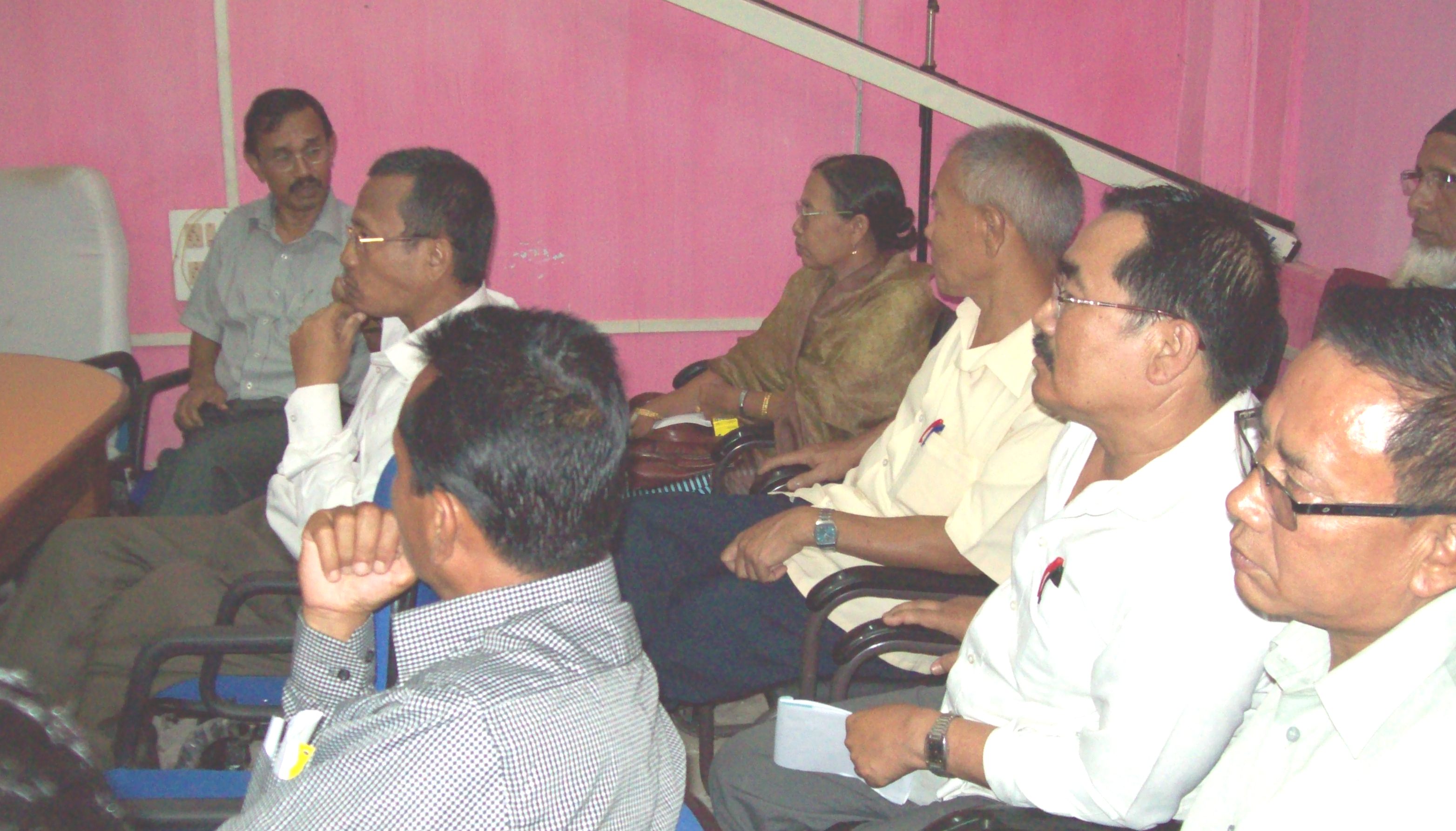 LOUCHA PATHAP has been implemented in Manipur since July 2004 for computerization of Land Records. In addition to Land Records computerization CORD SW is also implemented in Manipur since June 2007 for property registration. Both sw have been implemented successfully. Now it is felt the need for integration of Loucha Pathap and CORD. At the initiation of Revenue Department Govt. of Manipur NIC Manipur has integrated both the sw and shown a presentation on 3rd September 2011 at the
...
M. Budhimala Devi, Manipur
One Cadastral Maps digitization Lab & Integrated Bhu-Naksha & HALRIS software solutions has been set up for 40 on-line villages of Ambala Tehsil at Mini Secretariat Ambala. On 20th January, 2011, FCR Sh. Naresh Gulati has reviewed and inspected the lab. The complete demonstration of HARIS-HALRIS-Bhu Naksha linkage was given to all officers. After the demonstration, FCR has asked Commissioner Ambala Division Sh. Anil Kumar, DC Ambala Sh. Sameer Pal Srow & SIO NIC Haryana Sh. G.S.Bansal
...
Poonam Gupta, Haryana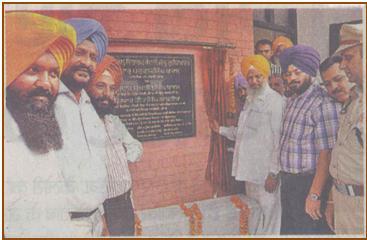 Honble Minister of Jails Punjab Sh. Hira Singh Gabria inaugurated the Prisoner and Visitor Management System in the Central Jail of Ludhiana on 1 Nov 2011. This inauguration was done at a very short notice but was very successful. A large number of people from all the walks of the life were present on the occasion. The Minister took keen interest in the software and understood all features and benefits and praised the efforts put in by all in this endeavor and congratulated all stakeholders for
...
Vikram Jeet Grover, Punjab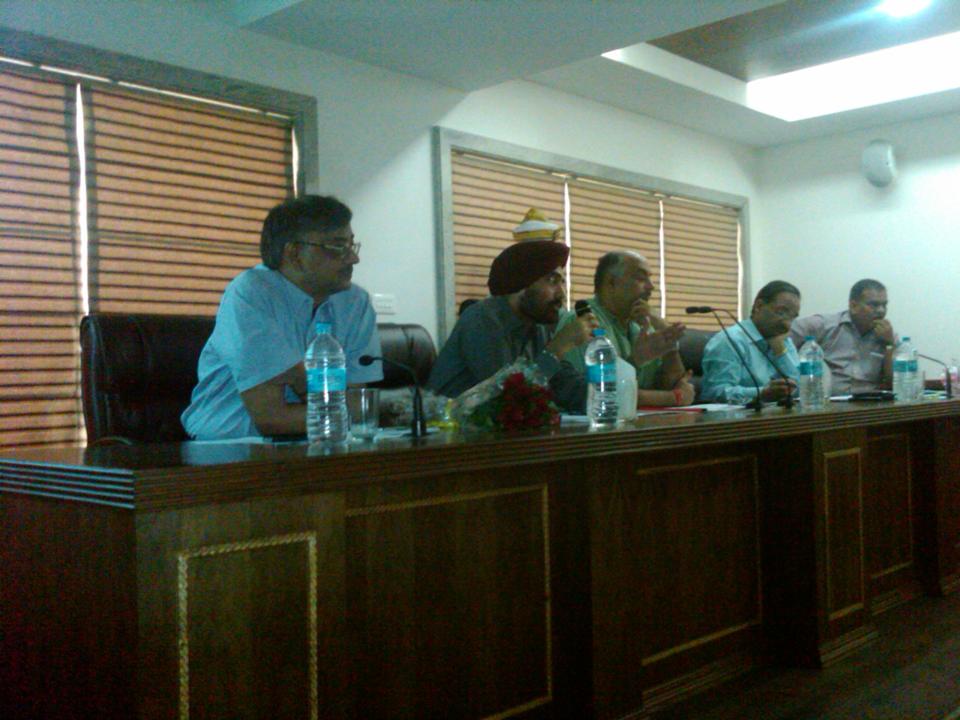 All commercial vehicles entering Uttar Pradesh for a limited period of time have to pay other state vehicle tax at the toll check posts located on state border as per Motor Vehicle Taxation Rules. Continuous transit of vehicles from other states, keeps the toll posts engaged 24x7 and one can witness long queues at the toll counters throughout the day. The vehicles enter the state day and night which requires the tax collection counters to work continuously. Also there are security issues both
...
Anshu Rohatgi, Uttar Pradesh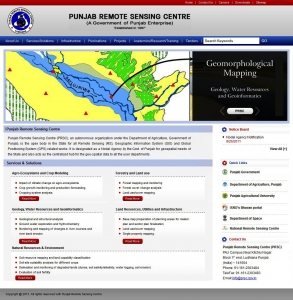 Punjab Remote Sensing Centre is an autonomous organization that functions under the aegis of the Department of Agriculture, Government of Punjab. The key role of the organization is to undertake, promote, coordinate, aid and guide research and development in the area of remote sensing in Punjab. It carries out important research related work in the field of Geographic Information System GIS), Global Positioning System (GPS) and Remote Sensing (RS). The website is well organized and
...
Lokesh, Scientist-D, National Informatics Centre, Delhi NCT
Search Online News