Related Articles
Showing 1 to 10 of total 104 items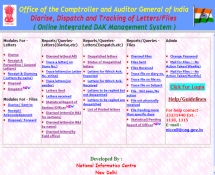 The Indian Audit and Accounts Department (IA&AD), 150 years old, with strength of more than 45000 employees in about 211 field offices located all over India and abroad is headed by the Comptroller and Auditor General of India (CAG) Office as the Head of Supreme Audit Institution of India. A large number of files and letters are handled in CAG office. So a strong need was felt for a Computerised System to assist in easy tracking of the files and letters. In this backdrop, Integrated Online DAK Management System has been developed and implemented in CAG office.
SCD GUPTA & PC MALLIK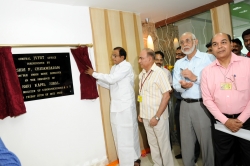 The entire IVFRT system envisages the information capture from Visa applicants' details till their exit from India and utilizes these sets of information for intelligence decision making at every stage. This system would facilitate information exchange between MHA, MEA and other agencies such as BoI and FRRO / FRO as role based access control.
DR. B. N. SHETTY, DR. R. K. MISHRA And C. L. SHARMA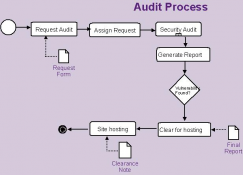 Strengthening and enhancing the security posture of systems and services is one of the objectives of any organization dealing with information assets of different organizations and departments of Government of India. The Cyber Security Division of NIC is dedicated to this task, having adopted a multi-pronged approach to security.
SNIGDHA ACHARYA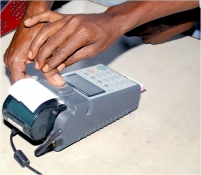 Transaction Terminal is a mobile handheld data terminal which has the ability to capture, process and transmit information to host computers in real time. New models of handheld devices come with seamless connectivity options like GSM/GPRS, CDMA and Ethernet. Also, they support all the payment related logical interfaces for Magnetic stripe reader, Smart card reader and optional Contactless card reader.
V. GOPI SWAMINATHAN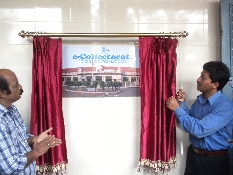 e-Collectorate takes care of the scanning of all communications received by the District Collectorate and then through the inbuilt workflow mechanism traverses to various sections till the files are disposed off. Various file creation for particular application / subject and electronic file movement has been taken care of in the software. A common man can easily track/query the progress of his application through SMS / internet / installed kiosks, thus involving less human intervention and faster delivery of service.
Ashok Kumar Hota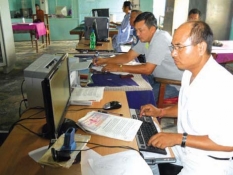 Registration system in Manipur encompasses registration of documents involving changes in ownership and transactions for immovable properties as well as marriage registration with the authority concerned. This system ensures and guarantees legal ownership of title to the party.
JITEN SINGH HAOBAM, TARAKISHORI RAJKUMARI

Automation has become an integral part any organization through information digitalization leaving away the manual process using physical paper documents. Instead of routing the paper documents manually, the electronic channels have been used extensively for transitioning the documents in digital form. But the major challenges of maintaining identity, authenticity and security of the document for further acknowledgement and approval in the whole transition process.
NAVNEET KAUR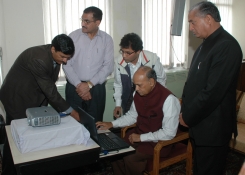 Himachal Pradesh Vidhan Sabha is housed in the Historical Council Chamber Building, which was built by the Britishers for the Central Legislative Assembly. Lord Reading, the then Viceroy of India inaugurated it, on August 27, 1925. Legendary Vithalbhai Patel was the first elected President (or Speaker) of the Central Legislative Assembly. On January 25, 1971, when HP made its debut as the 18th State of the Union of India, Council Chamber was chosen to house the HP Vidhan Sabha.
MUKESH K RALLI, SANDEEP KUMAR
Centralized Software are the genre of applications which uses the latest advancements in technology providing solutions that are easier to implement, saves in a lot of money and are highly scalable. Implementing Centralized Software using Office Business Application results in effective harnessing of the power of latest advancements in technology thereby producing software that is easily maintainable and has great acceptability amongst the users.
MAYANK PRATIK
Computer chip-embedded plastic cards that store and transact data, Smart cards, a new form of fast and effective transaction has been instrumental in providing better egovernance in India. Smart cards usually have multipurpose lives, from being National ID cards to tools for driving licenses or calling on to a hospital.The moment you prefer to have a Contact-less Smart Card (CSC) or Smart Tag suddenly everyday life becomes easier and faster.
MAHESH CHANDRA, S. K. SINHA
Search Online News