News matching with tag "Waste"
Showing 1 to 1 of total 1 items
Tags:
Waste
29th Nov 2013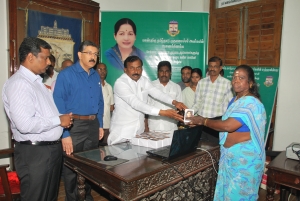 A Mobile based Waste Bin Clearance Monitoring System was launched by Honorable Mayor of Chennai Corporation on 05/11/2013. Android based Mobiles loaded with the Application were distributed to 200 Conservancy Inspectors during the launch. The Application has been developed for Corporation of Chennai by NIC, Tamil Nadu State Centre to Monitor the timely clearance of Waste Bins in Chennai Corporation Area. There are 15 Zones, 200 wards and 29864 streets in the Corporation. Every street
...
R.Gayatri, Tamil Nadu
Search Online News