News matching with tag "Land"
Showing 1 to 5 of total 11 items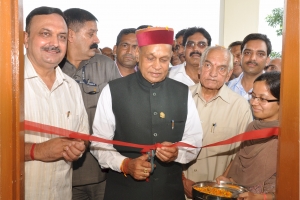 Hon'ble Chief Minister of Himachal Pradesh, Prof. Prem Kumar Dhumal inaugurated the Computer Centre of the newly created Tehsil of Tauni Devi in Hamirpur District on 1st September 2012. During the inaugural ceremony, Sh. I.D. Dhiman, Education Minister, Sh. Rajender Singh IAS, Deputy Commissioner, Hamirpur and other senior officers were present. The Tehsil Computer Centre provides a number of services through NIC developed software. These software were made operational by the NIC District
...
Ajay Singh Chahal, Himachal Pradesh
Proclaimed by ancient Indian texts as Devbhumi - Land of the Gods- the beautiful, far-flung Himachal Pradesh has an almost palpable presence of divinity and is famous for its abundant natural beauty. Himachal Pradesh has a rich culture which is very much apparent in the day to day lives of its citizens. It is their warm and friendly nature that will draw you towards them.
AJAY SINGH CHAHAL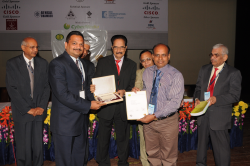 The Princely State of Jhalawar was created in 1838 A.D. after being separated from Kota by the British. It got its name derived from Jhalas, the Jhala clan of Rajputs, also the rulers of Jhalawar. Lying in the south-eastern region of Rajasthan at the edge of the Malwa plateau, Jhalawar has rocky, but waterladen verdant landscape, unlike much of the Rajasthan. With some exquisite pre-historic cave paintings, massive forts, thicklywooded forests and exotic wildlife diversity, Jhalawar boasts of rich historic as well as natural wealth and diverse range of flora and fauna.
BADAL AGRAWAL, MAHENDRA KUMAR RATHORE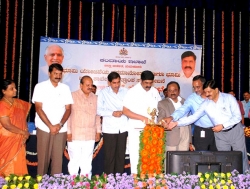 BHOOMI, the Land Records Management System is one of the first e-Governance projects successfully implemented for the benefit of the common man, jointly by the Government of Karnataka & NIC, Karnataka. It has been providing service to more than 70 lakh farmers of Karnataka since last 10 years. BHOOMI has become the model for replication in many other States.
A. VENKATESAN, N. R. SAMARTHARAM
The Manipur government embarked on an ambitious e-Governance exercise with the launch of "Loucha Pathap", an application software developed as a standard land records management system in the state. Loucha Pathap, which also refers to the 'Rules governing the land', was introduced in the four valley districts for Computerisation of surveyed lands. Out of nine districts of Manipur the five are in the hills, which are not surveyed unlike the four surveyed valley districts.
TARAKISHORI RAJKUMARI
Search Online News