News matching with tag "Land"
Showing 1 to 5 of total 17 items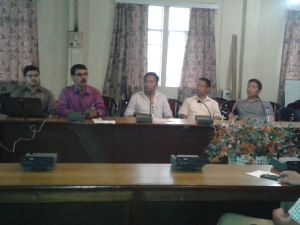 A presentation on the Web-based and open source-based Land Records Application Software, LaPaMs (Land Patta Management System) developed by NIC Assam State Centre under the supervision and guidance of Shri. Hemanta Kumar Saikia, Senior Technical Director, NIC, Assam was jointly organized by the District Administration and NIC Dimapur on 9th May 2017 at the Deputy Commissioner's Conference Hall, Dimapur, Nagaland. The objective of this presentation was to familiarize the higher authorities
...
Novotsono, Nagaland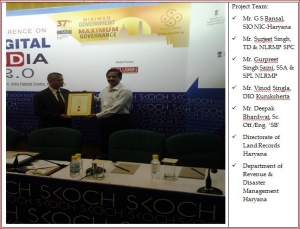 Deed registration work is automated using the Haryana Registration Information System (HARIS) and Land Records management is being done using the Haryana Land Records Information System (HALRIS). To enhance the transparency in the deed registration work a new system of giving appointments for deed registration has been introduced w.e.f. 23rd May 2013 with the help of NIC-Haryana. it is seamlessly integrated with the HARIS system being used for the deed registration. The objectives
...
Poonam Gupta, Haryana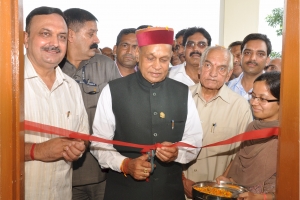 Hon'ble Chief Minister of Himachal Pradesh, Prof. Prem Kumar Dhumal inaugurated the Computer Centre of the newly created Tehsil of Tauni Devi in Hamirpur District on 1st September 2012. During the inaugural ceremony, Sh. I.D. Dhiman, Education Minister, Sh. Rajender Singh IAS, Deputy Commissioner, Hamirpur and other senior officers were present. The Tehsil Computer Centre provides a number of services through NIC developed software. These software were made operational by the NIC District
...
Ajay Singh Chahal, Himachal Pradesh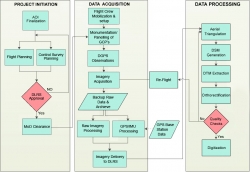 The Bihar state - spread over approx. 94163 sq. Km area, has an administrative setup comprising of 9 divisions, 38 districts, 101 subdivisions, 534 circles and 45,700 mauza(s) i.e. revenue villages. The very first survey of land i.e. Cadastral Survey (CS) of the state was conducted almost a century ago. These hundred years old records have now become fragile. Their day to day handling is critical in terms of loss of information and destruction of paper based maps. Fragmentation of land parcels and their subsequent maintenance regarding updation of records were not timely accomplished. This has posed a great challenge to the government in implementing development schemes, disposal of litigations and land acquisitions for infrastructure projects.
SANJAY KUMAR, MD. JAWED MANZAR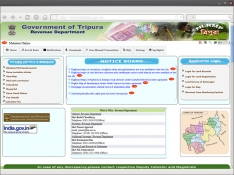 South Tripura District is situated in the southernmost tip of the state of Tripura, sharing border with Bangladesh. The weather remains pleasant throughout the year. Belonia is the district headquarters and has the Indo-Bangla check post. The district comprises 3 sub-divisions, eight blocks, 70 ADC villages and 90 Gram Panchayats.
Shashi Ranjan ,
Search Online News