News matching with tag "Agriculture"
Showing 1 to 5 of total 52 items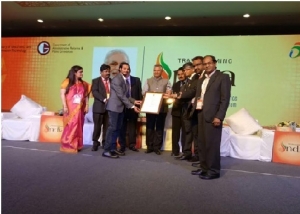 The project Integrated Management Information System (IGMIS) developed for Indira Gandhi Krishi Vishwavidyalaya (IGKV), Raipur by NIC Chhattisgarh State Centre, Raipur has been awarded with National eGovernance Silver Award during 20th National eGovernance Conference held on 9-10th Jan'2017 at Hotel Novotel, Visakhapatnam, Andhra Pradesh. The award was presented by Hon'ble Shri P.P. Chaudhary, Minister of State, Electronics & Information Technology, Law & Justice, Govt. of
...
Y.V.Shreenivas Rao, Chattisgarh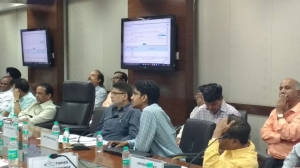 eSamikSha, an online Monitoring and Compliance Mechanism has been developed by Cabinet Secretariat Informatics Division, to fast track the compliance of pending action points, proposal, targets, etc. of Various Ministry/Department/Organization/Agency of Govt. of India and Government of States and UTs. The Portal has been designed in such a way that it will enhance efficiency, bring transparency, reduce the need of protracted correspondence and improve the communication between Government
...
Dr. Shubhag Chand, Delhi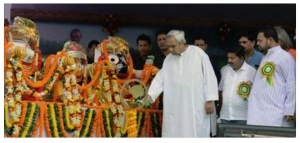 On the auspicious occasion of "Akshaya Tritiya", a festival of farmers, Honourable Chief Minister of Odisha Shri Naveen Patnaik launched 'Direct Benefit Transfer in Seed distribution' for farmers of the state. The dignitaries present in the occasion include Honourable Minister of Agriculture, other honourable Ministers as well as MLAs, top bureaucrats, Scientists from NIC etc. The farmers can now get themselves registered online to purchase seeds and get the subsidy
...
A. K. Hota, Odisha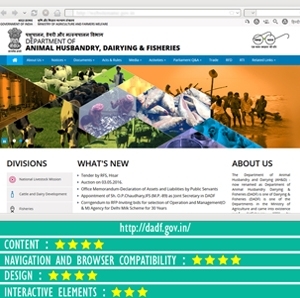 Department of Animal Husbandry Dairying & Fisheries (DADF) is one of the Departments in the Ministry of Agriculture. The Department is responsible for matters relating to livestock production, preservation, and protection from disease and improvement of stocks and dairy development, and also for matters relating to the Delhi Milk Scheme and the National Dairy Development Board. It also looks after all matters pertaining to fishing and fisheries, inland and marine. The thoughtfully designed
...
Lokesh Joshi, Principal Systems Analyst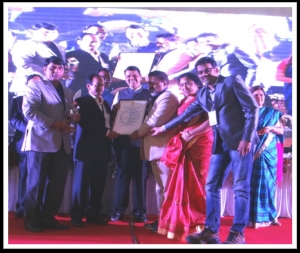 Odisha State Seed & Organic Product Certification Agency (OSSOPCA) workflow automation system received the Silver Award in the category of "INNOVATIVE USE OF ICT BY STATE GOVERNMENT / PSUs" during 19th National Conference on E-Governance 2016 held at Nagpur, Maharashtra, organised by Department of Administrative Reforms & Public Grievance, Government of India. The award ceremony was inaugurated by Honourable Shri. Nitin Gadkari, Minister of Road Transport and Highways of
...
A. K. Hota, Odisha
Search Online News