News matching with tag "Governance"
Showing 1 to 5 of total 28 items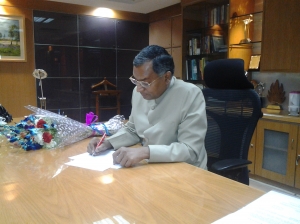 Shri M. Moni takes over as DG, NIC from 1st May 2013 Shri M Moni, took over the charge from Dr. Y.K. Sharma as the new Director General of NIC on 1st May 2013. In his maiden speech, he expressed his gratitude towards SIOs, DIOs, Informatics officers and all other NIC people for their sincere, exemplary contributions towards NIC. He stressed upon that every individual should be at the centre of excellence of its sphere of action. He underlined the importance of development and research in e-Governance
...
Alka Mishra, Delhi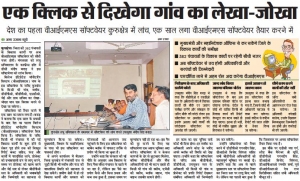 Kurukshetra has become the first district to launch the Village Integrated Monitoring Software (VIMS) to bring transparency to development works being undertaken at the village level. On this event, Sh. Mandip Singh Brar, Deputy Commissioner informed that details of all undertaken works, funds utilization and other things, from beginning to completion, would be available instantaneously to this site. VIMS has been developed by NIC Kurukshetra. This software is designed with the motive
...
Poonam Gupta, Haryana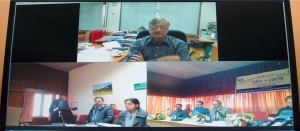 A two-days State level Transport Conference on Vahan and Sarathi was held at Shimla on 4th and 5th of March 2013. Around 70 officers from the Department of Transport, State Administration, NIC District Centres and Police participated. The Conference was held in the Himachal Pradesh Institute of Public Administration, Fairlawns, Shimla. Dr. Mahesh Chandra, DDG NIC participated in the inaugural session through Video Conferencing and assured full support to the State Transport Department in
...
Ajay Singh Chahal, Himachal Pradesh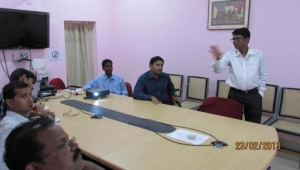 One day training programme on NADRS Application for veterinary staffs of Nuapada District was conducted on 23rd February 2013 at NIC District Unit, Nuapada. Dr Manas Ranjan Mohapatra, CDVO, Nuapada, addressed the participants and explained the importance of the project. He asked all to learn uses of computer and extend wholehearted cooperation to make the project a success in the district. Shri Birendra Kumar Dandasena, DeGS Coordinator briefed about fundamentals of Computer. Shri
...
A. K. Hota, Odisha

The launching of National Animal Disease Reporting System (NADRS ) in Odisha was organized in a meeting through Video Conferencing on 02-02-2013 at 12:30 PM at NIC, Bhubaneswar. Secretary, Fisheries & Animal Resources Development Sri Satyabrata Sahoo,I.A.S chaired the meeting for the said occasion. The meeting was attended among others by Director,A/H Sri Benudhar Dash, IAS, Joint Director, Dr. U. C. Patra, Dy. Director ( Disease Control ) Dr. N.Chaudhury, Nodal officer Dr.
...
A. K. Hota, Odisha
Search Online News