News matching with tag "Land Records"
Showing 1 to 5 of total 23 items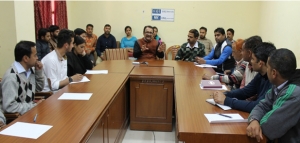 A workshop-cum-training program on Aadhaar seeding in Land Records was held for the officials of the Revenue Department in District Una, by NIC District Unit on 17th March, 2017. Sh. Vikas Labroo, Deputy Commissioner, Una chaired the training session and directed the officials to collect Aadhaar number of land owners in their respective villages within one month by 15th April, 2017 and start seeding in land records through laptops/net-connectivity available with them or by visiting their tehsil
...
Ajay Singh Chahal, Himachal Pradesh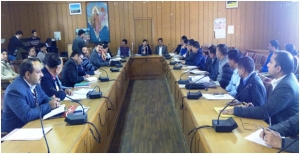 A half day eHimBhoomi awareness workshop was held at Solan on 15th November 2016 for the Revenue Officers of the District Solan. Sh. Rakesh Kanwar, the Deputy Commissioner, Solan had desired to hold a half day demonstration of the Integrated eHimBhoomi features, software, mobile apps for the Revenue Officers of the District Solan during their monthly meeting. Sh. Ajay Singh Chahal, SIO, Vimal Kumar Sharma, Scientist-D, Sh. Ashish Sharma, Scientist-B and Sh. Parveen Kumar, Scientist-B visited
...
Ajay Singh Chahal, Himachal Pradesh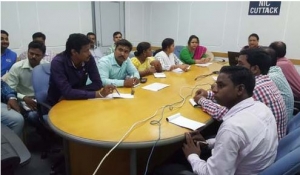 District level Training Programme on MIS of Digitisation of Land Records Modernisation Programme has been conducted for all the 15 tahsils of Cuttack district, Odisha, on 23rd May 2016 in NIC-District Centre, Cuttack. There were 16 participants from different tahsils of Cuttack district. Sri Sitangsu Sekhar Das, Superintendent of Land Records, Collectorate, Cuttack addressing the participants highlighted various aspects and functionalities of the national portal of "Digital
...
A. K. Hota, Odisha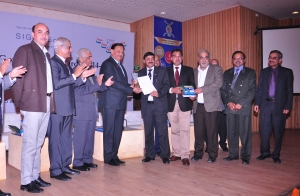 Two NIC Himachal Pradesh projects, HimBhoomi-Integrated Land Records Computerisation and HimKosh-Integrated Finance Management System, have won the CSI Nihilent eGovernance 2015 Awards. These awards were presented by the President of the Computer Society of India, Prof. Bipin V. Mehta during the 50th Golden Jubilee Annual CSI Convention at New Delhi on 3rd December 2015. Sh. D.D. Sharma, IAS and Special Secretary (Finance, Revenue)-cum-Director Treasuries represented the Government of Himachal
...
Ajay Singh Chahal, Himachal Pradesh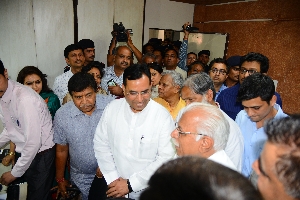 At present, State government receives stamp duty through issuance of stamp papers by Treasury (upto value of 10,000/-) and issuance of stamp duty receipt by various authorized branches of SBI (for value exceeding Rs. 10,000/-). The treasuries are required to maintain huge stock of stamp papers, which are got printed from Nasik. Although at present stamp papers have some security features, however there isn't any full proof mechanism to ensure the genuineness of the stamp
...
Neeraj, Haryana
Search Online News