News matching with tag "Open Data"
Showing 1 to 5 of total 7 items
With the increase in awareness on "National Data sharing and accessibility policy", developers, researchers, Educationists etc. are interested to know more about the policy and the process to access the open data. To facilitate the same, a seminar was organized at Utkal University, Vanivihar, Bhubaneswar on the theme "Open Data and Accessibility Policy". Experts from the field of Library & Information Science, Management studies etc. from Xavier Institute of Management,
...
A. K. Hota, Odisha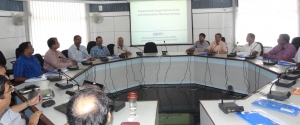 NDSAP aims to provide an enabling provision and platform for proactive and open access to the data generated by various Government of India entities. The objective of this policy is to facilitate access to Government of India owned shareable data (along with its usage information) in machine readable form through a wide area network all over the country in a periodically updatable manner, within the framework of various related policies, acts and rules of Government of India, thereby permitting
...
A. K. Hota, Odisha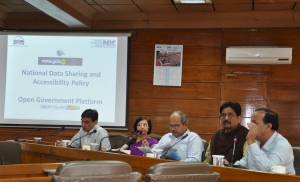 A one-day awareness workshop on National Data Sharing and Accessibility Policy and Open Government Platform was held at Shimla on 21-June-2013 under the Chairpersonship of Sh. P.C. Dhiman IAS, Principal Secretary (Information Technology) to the Government of Himachal Pradesh. About 80 officers from different State Government Departments and NIC, including all District Informatics Officers from Himachal Pradesh participated in the workshop. The objective of the workshop was to create awareness
...
Ajay Singh Chahal, Himachal Pradesh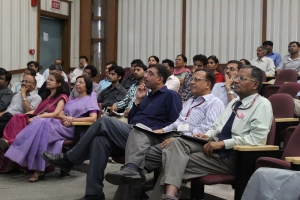 It has been almost a year and 852 datasets and counting. Data Portal India (http://data.gov.in), an Indian Government Open data initiative has come a long way, it all started with GOI announcing the NDSAP (http://data.gov.in/sites/default/files/NDSAP.pdf) and National Informatics Centre, Department of Electronics & Information Technology (http://www.nic.in) being chosen as nodal organization to implement the project. As Community Engagement is one of the key features of the
...
D.P.Misra, Delhi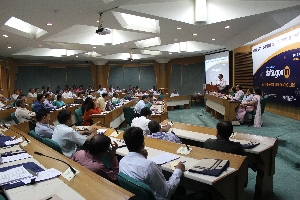 With the goal to discuss the important aspects of Open Government Data & Civic Engagement, National Informatics Centre (NIC) conducted a workshop on April 4, 2013 at India Habitat Centre, New Delhi. Though primarily the workshop was targeted at Data Controllers nominated by various Ministries/ Departments/ Organisations for implementation of National Data Sharing and Accessibility Policy (NDSAP), a public outreach session was also held. The Data Controllers play key role in driving
...
D.P.Misra, Delhi
Search Online News