News matching with tag "e-Municipalties"
Showing 1 to 5 of total 23 items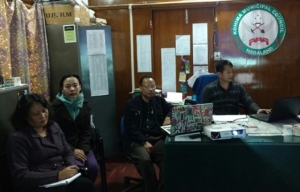 A meeting with the Administrator, KMC and Superintendent, KMC along with other officials from NIC, Nagaland and UD Department, Nagaland was held at the office chamber of the Superintendent of KMC on 19th Dec. 2016. The meeting started with a presentation on ServicePlus by Sh. Kemvu Elah, PSA and Addl. SIO, NIC Nagaland. Sh. Kovi Meyase (NCS) Administrator, KMC appreciated NIC for the presentation. This was followed by a demonstration by Ms. Novotsono, Sc. B, NIC, Nagaland on the Cess Pool
...
Novotsono, Nagaland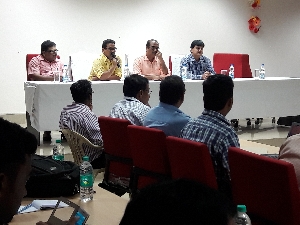 Two days training programme on ActionSoft v2.0 was organized by Housing & Urban Development Department, Govt. of Odisha, for Urban Local Bodies (ULB) on 29.11.2016 & 30.11.206. All 05 Municipal Corporations, 45 Municipalities and 60 Notified Area Councils (NAC) have attended this programme. Three (03) officials from each ULB participated in this programme. Shri Sachin Jadav, I.A.S. Director, Municipal Administration, Housing & Urban Development Department, Govt. of Odisha inaugurated
...
A. K. Hota, Odisha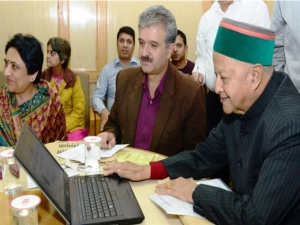 Sh. Virbhadra Singh, Hon'ble Chief Minister of Himachal Pradesh launched the Shimla MC Android Mobile Application on 20th of September 2016. While launching the mobile application of the Municipal Corporation, Shimla, Sh. Virbhadra Singh said that the Mobile App will extend the reach of the citizens towards MC and help them in their interactions related to water, garbage, street lights and planning permission. He lauded the efforts of the MC Shimla and National Informatics Centre and directed
...
Sandeep Sood, Himachal Pradesh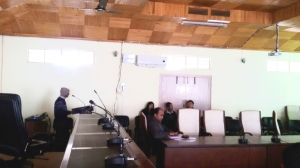 A workshop cum training program on the implementation of SBM-MIS application was conducted by NIC, Mon District Centre, Nagaland, at the DC Conference Hall on 10th February 2016. All the features of the SBM-MOUD website (https://SwachhBharatUrban.gov.in) like Mission progress, ULBs login, Household/Citizen login Option, IHHL Application Format, IHHL Constructed Toilet Photo Upload Process, eCourses and many other features was explained by Mr. Ravi Ranjan Kumar, DIO, NIC, Mon. The demo site
...
Novotsono, Nagaland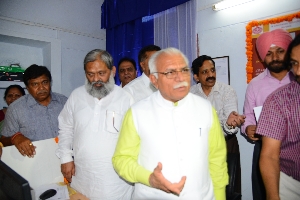 The e-DISHA Ekal Sewa Kendra initiative of Haryana, which started on 01/03/2006, has been a great success for providing one–stop citizen services in an efficient, reliable, and integrated manner through District Level e-DISHA Centres and Tehsil Level e-DISHA Centres. The e-DISHA Centres had been setup in all the districts & tehsils on self sustainable service charge bases. In the Year 2010, NIC-Haryana enhanced the e-DISHA Software as e-District Application and the
...
Neeraj, Haryana
Search Online News