News matching with tag "e-Tender"
Showing 1 to 5 of total 29 items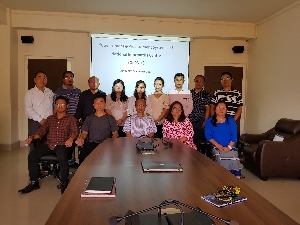 On the 21st and 22nd of September, 2017, NIC Mizoram conducted two-day training program for officers of the Irrigation and Water Resources Department (IWRD), Government of Mizoram. The training sessions included presentations on the Overall GePNIC features, requirements and advantages of the eProcurement system developed by NIC followed by hands-on demonstration of the https://mizoramtenders.gov.in portal for each process by showing step-by-step procedure viz. System requirements/configuration,
...
Lalhmachhuani, Mizoram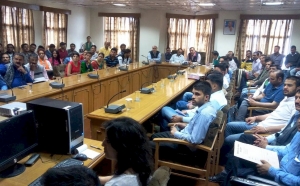 A one day workshop on Works MIS software of the Himachal Pradesh Irrigation and Public Health Department officers and officials was held at Shimla on 3rd May 2017. The objective of the workshop was to sensitize and create awareness among the Departmental officials towards complete paper-less implementation of the software solution for the HP IPH Department. About 85 participants of different offices of Shimla IPH Zone attended the Workshop in the Jal Bhawan, Kasumpati, Shimla. Ms.
...
Ajay Singh Chahal, Himachal Pradesh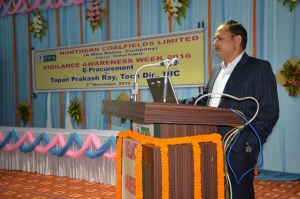 On the occasion of Vigilance Awareness week, Northern Coalfields Limited, a Mini Ratna central PSU under the Coal India Limited had requested NIC to deliver a lecture on e-Procurement. Shri Tapan Prakash Ray, Technical Director, NIC Odisha and a member of e-procurement team delivered the talk on the occasion at NCL Hqrs, Singrauli. The talk was well received by the audience and focused primarily on benefits of e-procurement like transparency, accountability and efficiency. The function was
...
A. K. Hota, Odisha
eProcurement Awareness Training Report- Nagaland As part of the Nagaland State eProcurement & Tendering Cell, Government of Nagaland, State Nodal Officer of Nagaland for eProcurement Circular No.NSePC/GEN-1/2014-15 Dated the 26th February 2015 and requests from the Office of the Chief Engineer Power, Office of the Chief Engineer PHED and Office of the Chief Engineer Irrigation & Flood Control, an awareness training on eProcurement and eTendering was delivered to the Departmental
...
Novotsono, Nagaland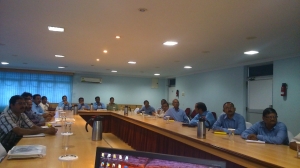 National Aluminium Company Ltd, a Maharatna Company of Government of India, is the largest integrated aluminium complex of Asia, which specializes in bauxite mining, alumina refining, aluminium smelting and casting. NALCO has its mines and refinery complex at Damanjodi, smelter and captive power plant at Angul, port facility at Visakhapatnam & corporate office at Bhubaneswar. After initial floating of few tenders in the Central Public Procurement portal for their ocean freight tenders, NALCO
...
A. K. Hota, Odisha
Search Online News