News matching with tag "News Update"
Showing 1 to 5 of total 25 items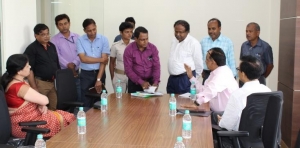 Director General, NIC, Smt. Neeta Verma accompanied by Shri S S Gahlout, DDG & Head (Infra.) visited NIC Odisha State Centre, Bhubaneswar on 2nd August 2017. Government of Odisha declared Madam as State Guest and accorded befitting hospitality. DG, NIC was greeted by Shri P. K. Pramanik, DDG & SIO & his Team. She visited the National Data Centre which is underway and reviewed the progress with NBCC and NIC Officials. At 3.30 pm DG, NIC had meeting with Commissioner-cum-Secretary
...
A. K. Hota, Odisha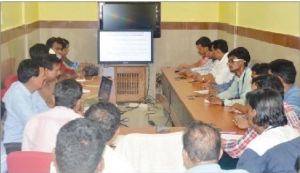 Awareness programme for prevention of Ransomware Malware attack was organized on 18/05/2017 at Sambalpur District, Odisha. About 44 participants including Computer professionals, DEOs working in blocks, Tehsils, other Line departments participated in the workshop. They were sensitized for prevention of Wannacry / WannaCrypt ransomware. Presentation was given to the participants on the advisory issued by Cert-In, and the advisory issued by the State Govt. They were
...
A. K. Hota, Odisha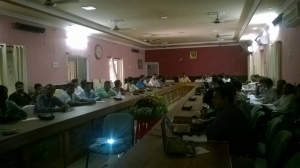 The awareness program on WannaCry ransomware was organized at Nuapada District on dated 18/05/2017 with the support of District Administration. Technical resource persons of various user departments, District level officers, Tahasildars etc. attended the programme. They were briefed about this ransomware, 20 action points circulated by E&IT Department, Government of Odisha as precautionary measure. They were also requested to look at various advisory coming up by Cert-In
...
A. K. Hota, Odisha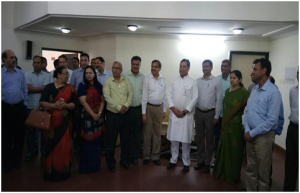 Capt. Abhimanyu, Finance Minister, Haryana hosted a high tea at Haryana Niwas Chandigarh for the officers of Finance Department and NIC Haryana State Centre involved in preparation of budget preparation exercise for the Financial year 2017-18. SH. Sh. G.S. Bansal DDG & SIO Haryana along with NIC Finance Department Cell comprising of Sh. Deepak Bansal, Sr. Technical Director, Sh. Virender Trivedi, PSA and Sh. Jagdish Lal Mehndiratta SSA were also present . Speaking on
...
Deepak Sawant, Haryana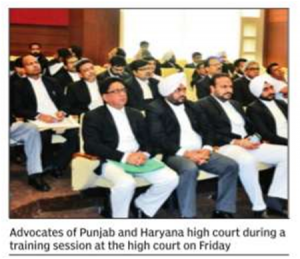 HC body holds training session on e-filing The Punjab and Haryana High Court Bar Association in collaboration with computer committee of the high court administration has organized a "Training Session for e-Filing" on Friday (26/08/2016) for members of the bar by professional trainers from National Informatics Centre (NIC). As many as 200 lawyers, including association president Harpreet Singh Brar, secretary Surinder Pal Singh Tinna and other members attended the
...
Deepak Sawant, Haryana
Search Online News