News matching with tag "Interview"
Showing 1 to 5 of total 5 items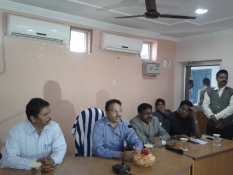 This is an exclusive interview with Shri Lalit Das, IPS & Special Secretary, Home Department, Govt. of Odisha on various paradigms along with challenges faced during implementation of Immigration Visa and Foreigners Registration (IVFRT) Mission Mode Project in Odisha.
SASMEETA SABAT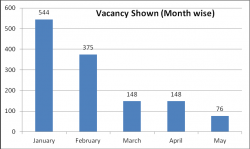 With the objective to introduce transparency and to improve the system of allotment of G.A. Pool Quarters, based on eligibility and choices exercised by the applicants, an Automated e-Quarters System has been introduced.
NIHAR RANJAN BISWAL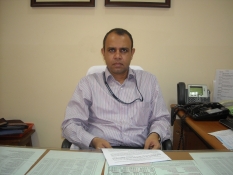 Exclusive talk with Sh. Ashok K.K. Meena, IAS Commissionercum- Secretary, Food Supplies and Consumer Welfare Department, Govt. of Orissa.
Sh. Ashok Rout, DIO, Sonepur, NIC Orissa
In an exclusive interview session with Informatics, Sh. Chandra Prakash, IAS Principal Secretary, IT & Electronics, GoUP talks about how the implementation of e-Governance initiatives is fast changing the image of Uttar Pradesh from an IT laggard state to an IT happening state.
Inhouse
My tryst with computerisation started as Chairperson in the Tamil Nadu Teachers Recruitment Board (TRB). The main job of the TRB is recruiting teachers for schools as well as for colleges. The manner in which candidates were evaluated gave room to manipulation. All data was available to anyone for asking and there was no confidentiality. Therefore I decided to create a database which would be accessible only to the Chairperson and the Controller of Examinations.
In House
Search Online News