News matching with tag "Automation"
Showing 1 to 5 of total 175 items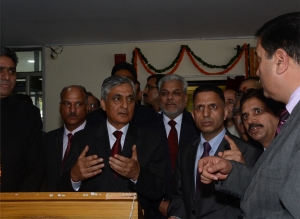 Honourable the Chief Justice of India, Honourable Mr. Justice T.S. Thakur in the august presence of Honourable Mr. Justice Mansoor Ahmad Mir, the Chief Justice and Honourable Judges of High Court of Himachal Pradesh, inaugurated the Mobile App on High Court PMIS (Personal Management Information System), Web-based Grievance Redressal and Suggestions Mechanism for H.P. Judiciary and the e-Court Fee System in High Court of H.P. on 19th of August 2016 in the HP High Court premises. The Mobile
...
Sandeep Sood, Himachal Pradesh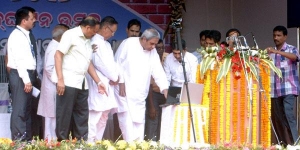 eOffice for the Collectorate, Sundargarh, Govt. of Odisha, was inaugurated at Bisra Maidan, Rourkela by the Hon'ble Chief Minister of Odisha, Shri Naveen Patnaik on dt-24.02.2016 at 11.30 AM. Others present in the occasion were – Sri Juel Oram, Union Minister for Tribal Welfare, Sri Dillip Tirkey, Hon'ble MP, Sri Prafulla Kumar Mallik, Hon'ble Minister of Odisha, Sri Sarada Nayak, Chairman, Rourkela Development Authority, Sri Subrat Tarai, Hon'ble
...
A. K. Hota, Odisha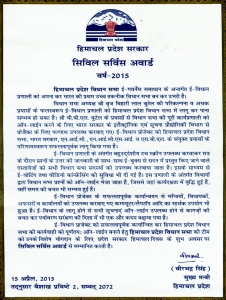 The eVidhan project of Himachal Pradesh has been conferred with the State Civil Services Award 2015 for being an excellent eGovernance tool. The eVidhan has enabled the HP Assembly to become the first digital Assembly in the country. The award was presented to the eVidhan team by Honourable Chief Minister of Himachal Pradesh, Sh. Virbhadra Singh on 15th April 2015, the Statehood day of the State. The award carries a Commendation Certificate and a cash prize of Rs.2.5 lakh. The award
...
Sandeep Sood, Himachal Pradesh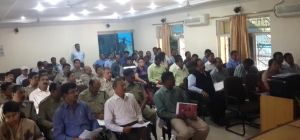 With the target of state-wide implementation of IVFRT project in Odisha, a workshop was organized at the conference hall of SP-office, Rourkela on 15th November, 2014. SP Rourkela, SP Sundergarh and SP Keonjhar were present at the occasion along with DSP, DIB Rourkela, DIB staff and hoteliers, institute representatives and District Informatics officers from the corresponding districts. Shri Rakesh Sharma, IG, Rourkela, extended a warm welcome to all the participants and, in his brief statement,
...
A. K. Hota, Odisha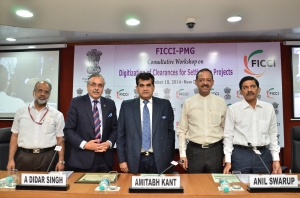 Project Monitoring Group and FICCI has organized a workshop on "Digitisation of Clearances for Setting Up Projects" on Friday 10th October, 2014 at Federation House, Tansen Marg, New Delhi. Secretary in the Department of Industrial Policy and Promotion (DIPP) Mr. Amitabh Kant said the only way for India to move forward at higher growth rates is that states should compete with each other. He said state governments should devise effective mechanism so that an entrepreneur
...
Dr. Shubhag Chand, Delhi
Search Online News