News matching with tag "Standardization"
Showing 1 to 5 of total 23 items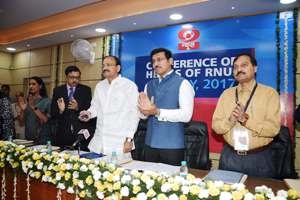 Content Management Framework (CMF) based website of DD News [http://ddnews.gov.in ] was launched by Hon'ble Union Minister, Information & Broadcasting, Sri. M.Venkaiah Naidu Ji on 6th July 2017 at DD News Headquarters, New Delhi. CMF is an initiative under ambitious Digital India Program of Government of India. Director General, DD News Mrs. Veena Jain lauded the efforts of NIC for completing the project in timely manner and appreciated the good work done by NIC.
...
Shashi Kant Pandey, Delhi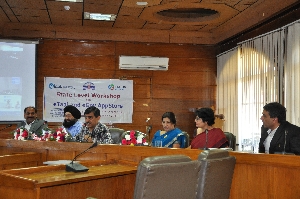 A one day workshop on eTaal and eGovApp Store was held on 5th October 2015 at Shimla for the State Government and NIC Officers. Dr. Shefali S Dash, DDG NIC, Sh. IPS Sethi, Sr. TD and Mrs. Mala Mittal, Sr. TD visited Shimla and interacted with the participants on the eTaal and eGovApp Store. Sh. Sanjeev Gupta, IAS and Additional Chief Secretary (Information Technology) to the Government of Himachal Pradesh delivered the keynote address. More than 100 officials (including DIOs/ADIOs on VC) participated
...
Ajay Singh Chahal, Himachal Pradesh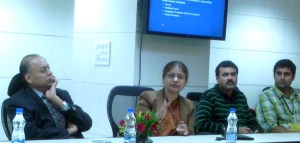 Common Minimum Framework (CMF) is a project under the "Digital India" envisaged to improve the quality of Government websites for better presentation and citizen centric features. This shall also necessarily move towards making these websites accessible to all. The project initially includes a mandate to upgrade upto 100 websites of Ministries/Departments of the Government. A meeting of HoG's, HoD's of NIC was held on 16th and 17th Dec'2014 at DeitY
...
Mohan Das Viswam, NIC-HQ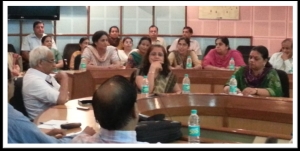 NIC has developed "Guidelines for Indian Government websites" (GIGW) as an initiative under the National Portal of India Project. These guidelines aim at achieving the objective of making the Indian Government websites comply with the essential pre-requisites of UUU Trilogy i.e; Usable, User-Centric and Universally Accessible and follow the best practices over the entire lifecycle of website, web portal and web application right from its conceptualization, design, development and management. These
...
Lokesh Joshi, Delhi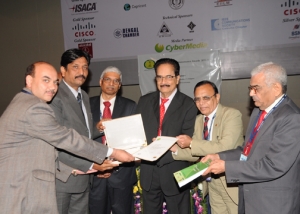 The Manav Sampda initiative, developed and implemented by NIC Himachal Pradesh State Centre as a complete Human Resource Management solution, has won the CSI eNihilent Award of Excellence under the G2E Project category. The Awards were presented in the recently held CSI Annual Convention at Kolkotta on 2nd December 2012. Dr. Saurabh Gupta, State Informatics Officer and Sh. Sanjay Kumar, Principal Systems Analyst received the award in the CSI Annual Meet in Kolkotta. Manav Sampada is
...
Ajay Singh Chahal, Himachal Pradesh
Search Online News