News matching with tag "Inaugurations"
Showing 1 to 5 of total 138 items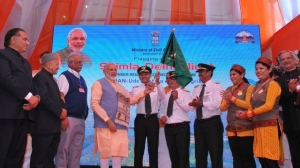 Sh. Narendra Modi, Hon'ble Prime Minister of India, visited Shimla on 27th April 2017 and inaugurated the first flight under UDAN scheme at Shimla. Under the Regional Connectivity Scheme 'UDAN', (Ude Desh ka Aam Nagrik),' the Government will provide air connectivity to the un-served airports across the nation. The flight charges will be at subsidised rate of Rs. 2,500 for per hour of flights. The scheme has been launched under the National Civil Aviation Policy (NCAP) which
...
Ajay Singh Chahal, Himachal Pradesh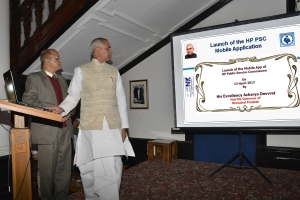 His Excellency, Acharaya Devvrat, Hon'ble Governor of Himachal Pradesh launched the Android based Mobile Application of the HP Public Service Commission on 13th April 2017 at Shimla. The Hon'ble Governor, in his speech, emphasized the importance of new technologies for the younger generation and they must be provided with more such ICT solution in their hands. He said that the Mobile App has special importance in a State like Himachal where road connectivity and postal reach is hampered
...
Ajay Singh Chahal, Himachal Pradesh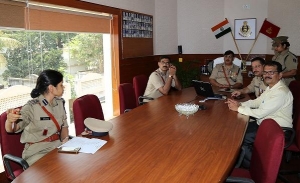 The website of Angul District Police (Odisha) (http://angulpolice.nic.in) was inaugurated by Shri K. B. Singh, IPS, DG & IG of Police, Odisha on Dt-01.04.2017 at his Chamber at Police Headquarters, Cuttack on the eve of Odisha Police Formation Day and Utkal Divasa. Speaking on the occasion Shri Singh expressed satisfaction over the timely launch of the website when the entire state is geared up for Utkal Divasa. He is of the opinion that this website will help the citizens for
...
A. K. Hota, Odisha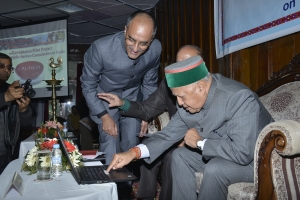 Sh. Virbhadra Singh, Hon'ble Chief Minister of Himachal Pradesh launched the eGovernance Pilot Project of the HP State Public Service Commission on 10th April 2017 at Shimla. Speaking on the occasion, the Hon'ble Chief Minister expressed the hope that the project will benefit the youth of the State by bringing more transparency and online services while applying for Government jobs. Sh. K.S. Tomar, Chairman of the HP State Public Service Commission, informed that the eGovernance Project
...
Ajay Singh Chahal, Himachal Pradesh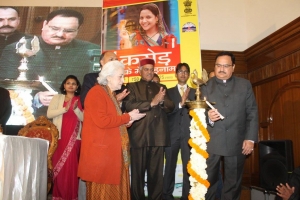 The Digidhan Mela to sensitize and train the citizens on using cashless modes for making various types of payments was held on 19th March 2017 at Shimla. Honourable Union Health Minister, Sh. J.P. Nadda was the chief guest. Smt. Vidya Stoke, Minister for Information Technology, Himachal Pradesh was guest of honour. Sh. Vinay Thakur, Director, eGoverenance represented the Ministry of Electronics and IT, GoI. In his address, Sh. J.P. Nadda, the Honourable Union Minister for Health, said
...
Ajay Singh Chahal, Himachal Pradesh
Search Online News