News matching with tag "Meeting"
Showing 1 to 5 of total 12 items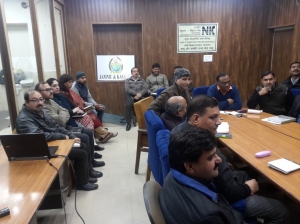 A review meeting of NIC J&K State Centre and NIC District Centres held under the Chairmanship of J&K State Coordinator Shri A.K. Aggarwal, STD. on 11.01.2017 at NIC J&K State Centre Civil Secretariat Jammu. The agenda of the meeting was as follows: 1. To review State Level Projects 2. Central Projects – AEBAS, VAHAN/ SARATHI, E-Office etc. 3. Central
...
Jit Raj, Jammu and Kashmir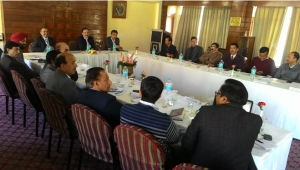 A two day stakeholders' appreciation seminar on Integrated Financial Management System (IFMS), was conducted on the 17-18th of November, 2016. The seminar was inaugurated at Hotel Holiday Home (HHH), Shimla by Shri Ram Mohan Johri, the Principal Accountant General (Audit). The event was organized by the office of Accountant General (Accounts and Entitlement), Himachal Pradesh. The seminar revolved around the change management pertaining to the different stakeholders in view of the implementation
...
Ajay Singh Chahal, Himachal Pradesh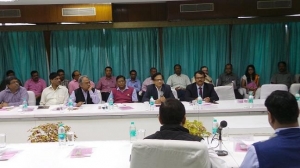 Mahanadi Coalfields Limited (MCL), a subsidiary of Coal India Ltd, has requested NIC, Odisha State Centre to implement eOffice at MCL Corporate Office, Burla. In this context the sensitisation programme on eOffice to Senior Level Officers of MCL was arranged at the Conference Hall, MCL, Burla on dt-24.11.2016. Sri P. K. Pramanik, DDG & SIO, Odisha State Centre, Dr. R N Behera, Sr. Technical Director, NIC, Bhubaneswar and Sri B. P. Satapathy, PSA delivered the presentation to the Senior
...
A. K. Hota, Odisha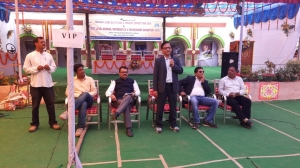 With the aim to encourage young minds on Science, Mathematics & Environment, the District Administration, Subarnapur organised District Level Science Exhibition and Project Competition (DLEPC) at Panchayat Samiti High School, Ulunda, Subarnapur from date 25.10.2016 to 27.10.2016. On personal invitation from the District Collector, NIC participated in the Valedictory session on 27th October 2016. The session was chaired by Hon'ble Speaker, Odisha Assembly Sri Niranjan Pujari. Sri
...
A. K. Hota, Odisha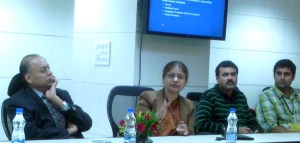 Common Minimum Framework (CMF) is a project under the "Digital India" envisaged to improve the quality of Government websites for better presentation and citizen centric features. This shall also necessarily move towards making these websites accessible to all. The project initially includes a mandate to upgrade upto 100 websites of Ministries/Departments of the Government. A meeting of HoG's, HoD's of NIC was held on 16th and 17th Dec'2014 at DeitY
...
Mohan Das Viswam, NIC-HQ
Search Online News