News matching with tag "Visit"
Showing 1 to 5 of total 9 items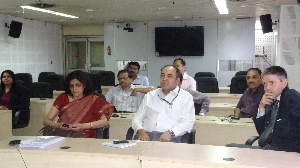 As a novel initiative, Government of Odisha has decided to issue licenses to IMFL off shops and CS shops under Excise department through eAuction. NIC has been entrusted the job to develop the platform for eAuction. A core team comprising officers from Excise Department, Project OMEGA (Odisha Modernizing Economy, Government and Administration), NIC , and SPC(State Procurement Cell) has been formed and the team has been deliberating on modalities of eAuction process through several
...
A. K. Hota, Odisha
Tags:
Visit
26th Jun 2012
The Director General (DG) of National Informatics Centre (NIC), Dr. B. K. Gairola, visited Shillong on 19th June 2012. After attending the North East Information Technology Ministers' Consultative Meeting at Pine Wood Hotel, Shillong, the DG, along with Dr. Shefali Dash, Deputy Director General (DDG), NIC visited NIC Meghalaya State Centre. They first went around the NIC building which also houses the Meghalaya State Data Centre. Addressing the employees of NIC Meghalaya, the DG exhorted
...
Sabyasachi Choudhury, West Bengal
Tags:
Visit
21st Nov 2011
Hon'ble Cabinet Minister, Tribal Affairs, Govt. Of India, Shri V. Kishore Chandra Deo, could make out time during his official visit to Odisha to go through PRERANA (Post-Matric Scholarship REgistration Release And Network Automation) a unique initiative of Govt. of Odisha for development of Tribal and Backward Classes of the State. Initiating the discussion, Secretary, Shri Santosh Kumar Sarangi, IAS, described PRERANA as of much importance in receiving applications, processing
...
A. K. Hota, Odisha
Tags:
Visit
21st Jul 2011
A team of three officers from Revenue Department Andhra Pradesh (Sh Chalapati Rao, Regional Director, Kakinanda , Sh P Vittal, Joint Director, Revenue, Smt K Jhansi Rani, Assistant Director, CSO) , visited NIC-Hisar District Centre, e-DISHA, HARIS & HALRIS Centre Hisar to study the Integration of HARIS & HALRIS and e-DISHA System on July 13th to 14th , 2011. This visit was in compliance of the directions issued by the Secretary, Department of Land Resources, Ministry of
...
Poonam Gupta, Haryana
Tags:
Visit
29th Jun 2011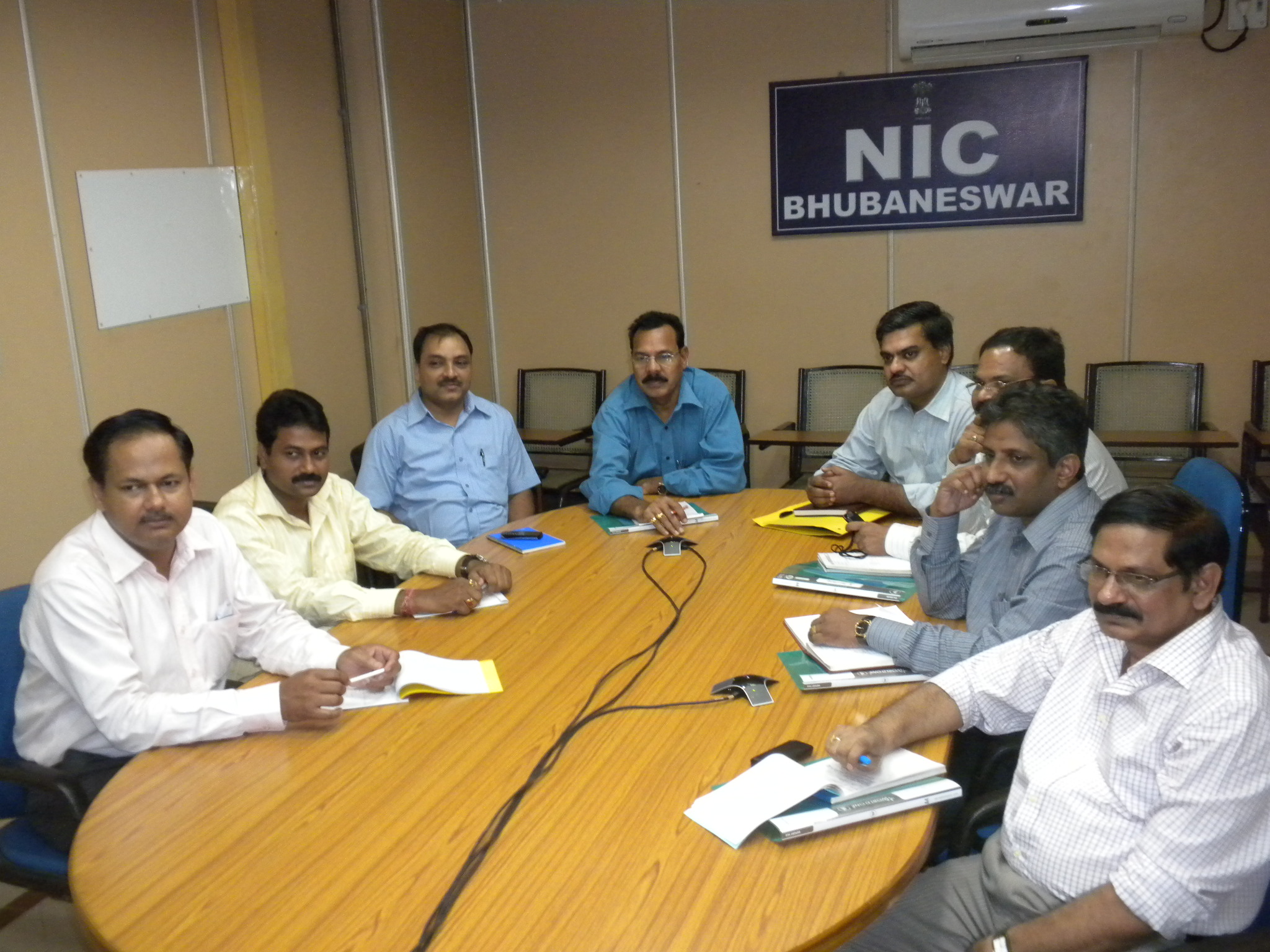 Having the mission statement to become a world class Shipyards catering to Defence sector and others, Hindustan Shipyards Limited (HSL), Visakhapatnam, under Ministry of Defence undertook massive modernization & restructuring exercise with inclusion of ICT in most of its operations. Being a Government of India Public Sector located at Vizag it had also its responsibility of introduction of eGovernance applications in desired sectors thus choosing eProcurement as one of the prime area of initiations. While
...
A. K. Hota, Odisha
Search Online News