News matching with tag "Employment"
Showing 1 to 5 of total 14 items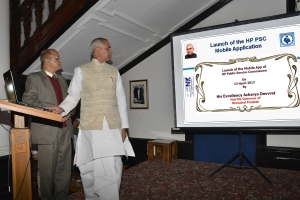 His Excellency, Acharaya Devvrat, Hon'ble Governor of Himachal Pradesh launched the Android based Mobile Application of the HP Public Service Commission on 13th April 2017 at Shimla. The Hon'ble Governor, in his speech, emphasized the importance of new technologies for the younger generation and they must be provided with more such ICT solution in their hands. He said that the Mobile App has special importance in a State like Himachal where road connectivity and postal reach is hampered
...
Ajay Singh Chahal, Himachal Pradesh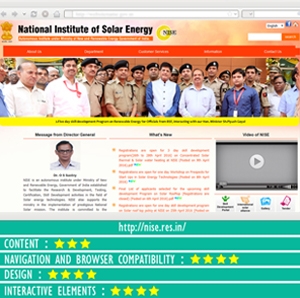 National Institute of Solar Energy, an autonomous institution of Ministry of New and Renewable (MNRE), is the apex National R&D institution in the field Solar Energy. It assists the Ministry in implementing the National Solar Mission and coordinates research, technology and other related works. The homepage of the website uses vibrant colours and has a prominent slider displaying pictures of various events and activities of the Institute. The global navigation menu present in the header
...
Lokesh Joshi, Principal Systems Analyst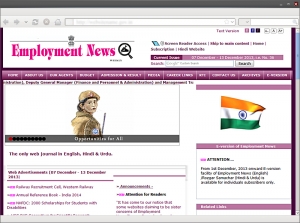 Employment News has played an instrumental role in assisting the students and job seekers by providing up-to-date information on job vacancies, job oriented training programmes, admission notices relating to job oriented courses and result of recruitment examinations. The weekly carries advertisement for job of Central, State Governments, Public Sector Undertakings, Autonomous Bodies, Universities, admission notices for professional courses, examination notices and results of organizations like
...
Lokesh, Scientist-D, National Informatics Centre, Delhi NCT
The 'e-Nijukti' – online, captures unemployed youths, impart skill development training and provide jobs by Odisha State Employment Mission thru ICT. (http://www.empmissionodisha.gov.in) developed by National Informatics Center, Odisha State Unit with the support from Labour Informatics Division, NIC(HQ), New Delhi bags e-Maharashtra Award-2013 as Excellence Award, Best Government to Citizen(G2C) Initiative of the year. Thanks to the proactive
...
A. K. Hota, Odisha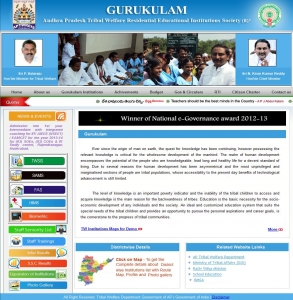 The Andhra Pradesh Tribal Welfare Residential Educational Institutions Society (APTWREIS) popularly called "Gurukulam" was established to manage the enrollment of tribal children in schools and reduce their drop-out rate besides leveraging the quality of education imparted to them. The core vision of the project is to ensure an all-round development of tribal children through quality education so that they can become the real assets of the nation. For its commendable feats
...
Lokesh, Scientist-D, National Informatics Centre, Delhi NCT
Search Online News