News matching with tag "Employment"
Showing 1 to 5 of total 7 items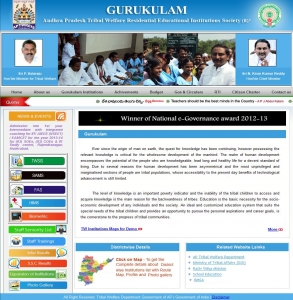 The Andhra Pradesh Tribal Welfare Residential Educational Institutions Society (APTWREIS) popularly called "Gurukulam" was established to manage the enrollment of tribal children in schools and reduce their drop-out rate besides leveraging the quality of education imparted to them. The core vision of the project is to ensure an all-round development of tribal children through quality education so that they can become the real assets of the nation. For its commendable feats
...
Lokesh, Scientist-D, National Informatics Centre, Delhi NCT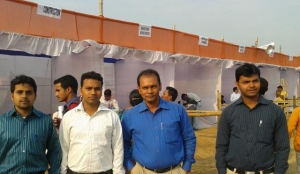 The District Administration of Puri, Odisha was organizing a Job Fair on 28th and 29th of January 2013. The Objective of the fair was to unite Jobseekers and the Job providers in a single platform so that jobseekers can choose the best job provider based on their Qualification, Experience , ability and Vice versa. There were more than 10000 Job seekers in the district who have registered at the District Employment
...
A. K. Hota, Odisha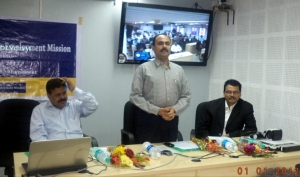 The unemployed youths of the state will now have a smile on their face as they need not worry to search for a job. Odisha State Employment Mission (OSEM) is going ahead to have a web based portal for imparting skill based training to less qualified & unskilled youths for skilled jobs like Fitter, Mali, Driver, Electrician and many more. Job seekers can apply online for getting training free of cost through the portal and can accordingly choose the training institute
...
A. K. Hota, Odisha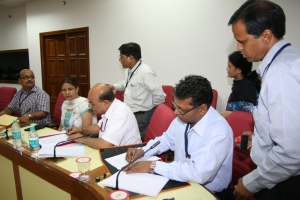 A Memorandum of Understanding (MoU) was signed between the National Institute of Open Schooling (NIOS) and the National Informatics Centre (NIC) with the objective of developing skill-based Certificate and Diploma courses on web development and designing in accordance with the Guidelines for Indian Government Websites (GIGW) using the Open and Distance Learning (ODL) system. This will provide vertical and lateral mobility of learners from the school level in the web designing course. The MoU
...
D.P.Misra, Delhi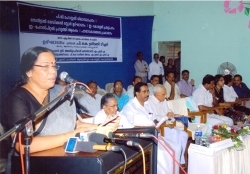 In terms of public governance, India has been a laggard in the utilisation of ICT. There are several reasons for this. One is the monopolistic nature of public governance. It is the customer, in this case the "aam aadmi", who has to like or lump whatever is offered by the public institution. He has no alternative.A second important reason for the slow start off the block, particularly of e-Governance, is that it enables transparency and cuts down avenues of corruption.
BASHEER AHMED P.K, ASHA VARMA
Search Online News