News matching with tag "Education"
Showing 1 to 5 of total 36 items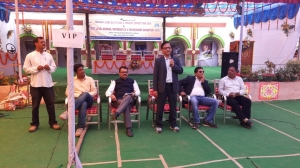 With the aim to encourage young minds on Science, Mathematics & Environment, the District Administration, Subarnapur organised District Level Science Exhibition and Project Competition (DLEPC) at Panchayat Samiti High School, Ulunda, Subarnapur from date 25.10.2016 to 27.10.2016. On personal invitation from the District Collector, NIC participated in the Valedictory session on 27th October 2016. The session was chaired by Hon'ble Speaker, Odisha Assembly Sri Niranjan Pujari. Sri
...
A. K. Hota, Odisha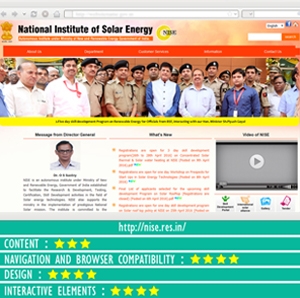 National Institute of Solar Energy, an autonomous institution of Ministry of New and Renewable (MNRE), is the apex National R&D institution in the field Solar Energy. It assists the Ministry in implementing the National Solar Mission and coordinates research, technology and other related works. The homepage of the website uses vibrant colours and has a prominent slider displaying pictures of various events and activities of the Institute. The global navigation menu present in the header
...
Lokesh Joshi, Principal Systems Analyst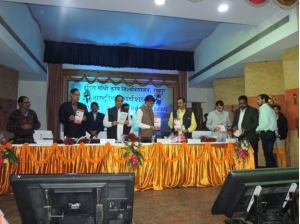 On the 20th Jan'2016, the 30th foundation day of the Indira Gandhi Krishi Vishwavidyalaya (IGKV), Raipur the National Workshop on "Concepts of Higher Education and its Future Nature" was organized. On this occasion the university moved one step ahead towards ICT penetration in the administration by Launching its first "Android based Mobile App" for the benefit of students, faculty members of the university, all constitutional and affiliated colleges. The
...
Y.V.Shreenivas Rao, Chattisgarh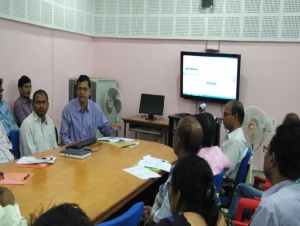 A training programme on College Accounting Procedure Automation (CAPA) Application was conducted for Data Entry Operators, Accountants, Accounts Bursars and some Principals of 14 no of 488 Block Grant Colleges under Dhenkanal District on Dt.25.02.2016. On his introductory speech Dr. Rabindra Kumar Rath, District Level Consultant, Dhenkanal, welcomed the participants and explained the requirement and effectiveness of online accounting procedure in maintaining transparency and accountability. Shri
...
A. K. Hota, Odisha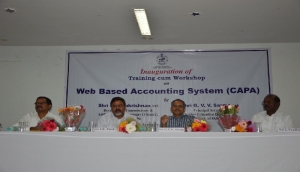 Week long training cum workshop programme on pilot implementation of CAPA (College Accounting Procedure Automation) project was organized for the Principal, Accountant and Accounts Bursar of Non-Government Aided Colleges under Govt. of Odisha from 30th January 2016 to 9th February 2016 at KOEL Campus of KIIT, Bhubaneswar, Odisha. The workshop was formally inaugurated by Shri G.V.V Sarma, IAS, Principal Secretary, Department of Higher Education (DHE), Govt. of Odisha and Shri S. K Panda, DDG &
...
A. K. Hota, Odisha
Search Online News