News matching with tag "Cyber Governance"
Showing 1 to 5 of total 73 items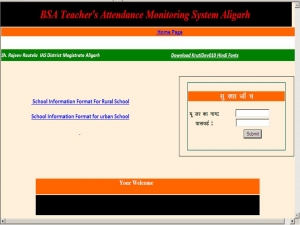 An online system has been designed and developed by NIC, Aligarh to monitor the prevailing condition of primary schools in the district. The system keeps record of available staff, attendance of students, mid-day meal, uniform distribution, condition of toilets, hygiene, boundary wall, electrical connection, infrastructure and disbursement of scholarship of all the district primary schools. The information is updated electronically on daily basis by the office of BSA (Basic Shiksha Adhikari) and
...
Anshu Rohatgi, Uttar Pradesh
Days have gone when investigating officers had to plan their visit to the primary schools and government hospitals in the remotest areas of the district to monitor their condition and facilities provided by them. There were many pitfalls in the process; the government school and hospital authorities were informed about the arrival of investigating team as a result they manipulated the facts; lots of money and time was also spent to plan these visits and yet nothing concrete could be traced. In
...
Anshu Rohatgi, Uttar Pradesh
The Department of Industries and Commerce, Government of Karnataka has been established with the vision to promote investment and trade in the state of Karnataka. The department functions through the Districts/Industrial Centres, various Boards/Corporations and special purpose vehicles. As one of its key role, the department has established Single Window mechanism for faster, single point clearances to be given to projects seeking infrastructure facilities/incentives/concessions and
...
Lokesh, Scientist-D, National Informatics Centre, Delhi NCT
This website has been launched by the Government of Jharkhand, to ensure healthy, educated & empowered children and to tackle the problem of child labour. The aim of this website is to carry out vulnerability mapping on a priority basis to identify the areas and trades which employ maximum children. The content rich and visually appealing website has been built with an aim to provide maximum accessibility and usability to its visitors by facilitating quick access to various schemes
...
Lokesh, Scientist-D, , Delhi(NCT)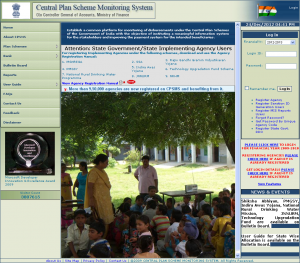 There are over a thousand Centrally Sponsored and Central Sector Schemes being implemented through different ministries of the Government of India. Given the diversity in implementation hierarchy, number of implementing units and the geographical reach of these schemes it has been a challenge to have meaningful information on these schemes. The need for a central monitoring, evaluation and accounting system for the Plan Schemes has been widely acknowledged and this site facilitates
...
Lokesh, Scientist-D, , Delhi(NCT)
Search Online News