News matching with tag "Networking"
Showing 1 to 5 of total 16 items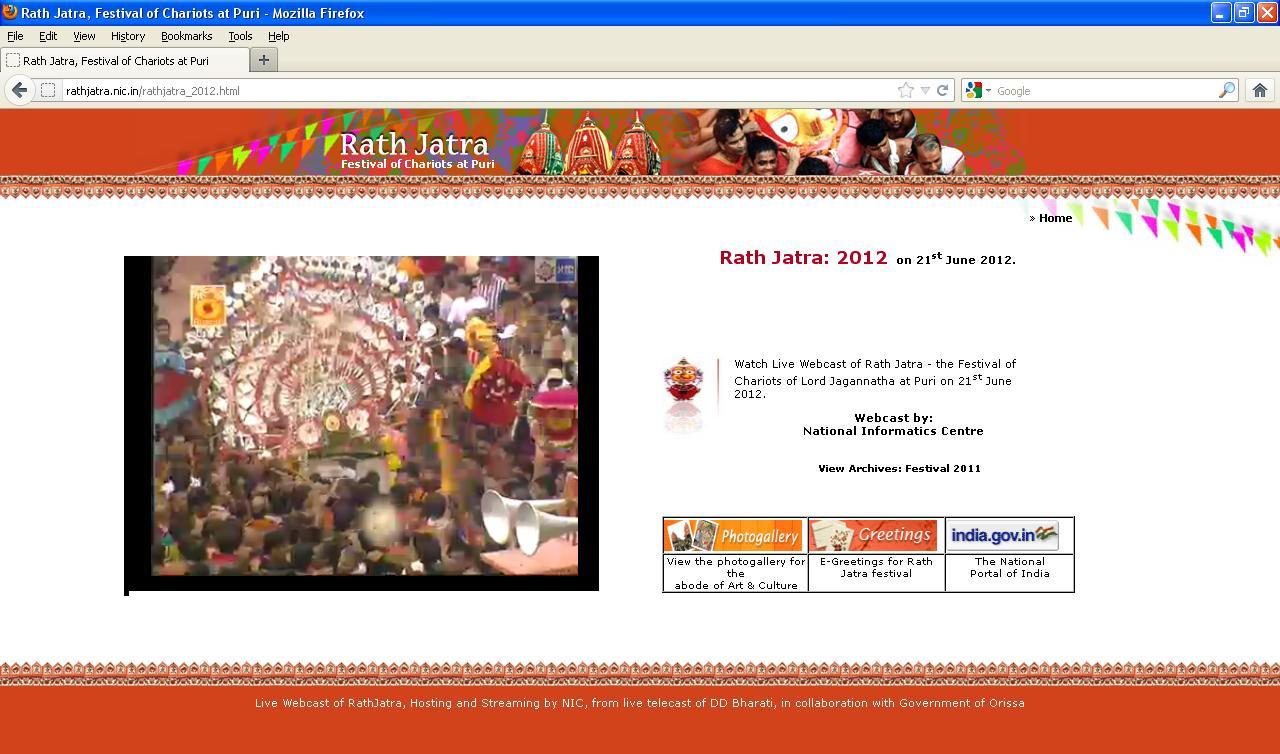 The much awaited Car Festival -2012, the festival of chariot of Lord Jagannath, Puri has taken place this year on 21st June 2012 followed by Bahuda Jatra on 29th June and SunaVesa on 30th June 2012. National Informatics Center(NIC), Odisha State centre did live webcast of the mega festival with the help of 'Webservices and Data Centre Division, NIC(HQ), New Delhi'. Shri S K Panda, SIO, NIC Odisha State Centre who has been all along on the forefront of this initiative
...
A. K. Hota, Odisha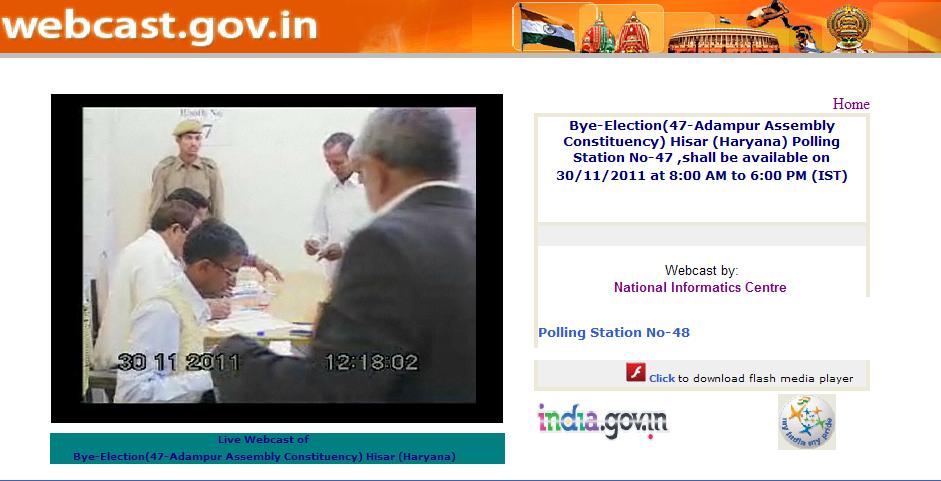 Today (30th November 2011) one can enjoy the live web casting and other value addition as mention here. NIC District Unit, Hisar has developed a dedicated and comprehensive web site for facilitating to the voters, citizen and the officers involved in conductions of election. Following web sites have been dedicated for such purposes: http://hisar.gov.in http://e- hisar.in http://haryana.gov.in http://ceoharyana.nic.in On Line Voter Turn Out details is available for the public
...
Poonam Gupta, Haryana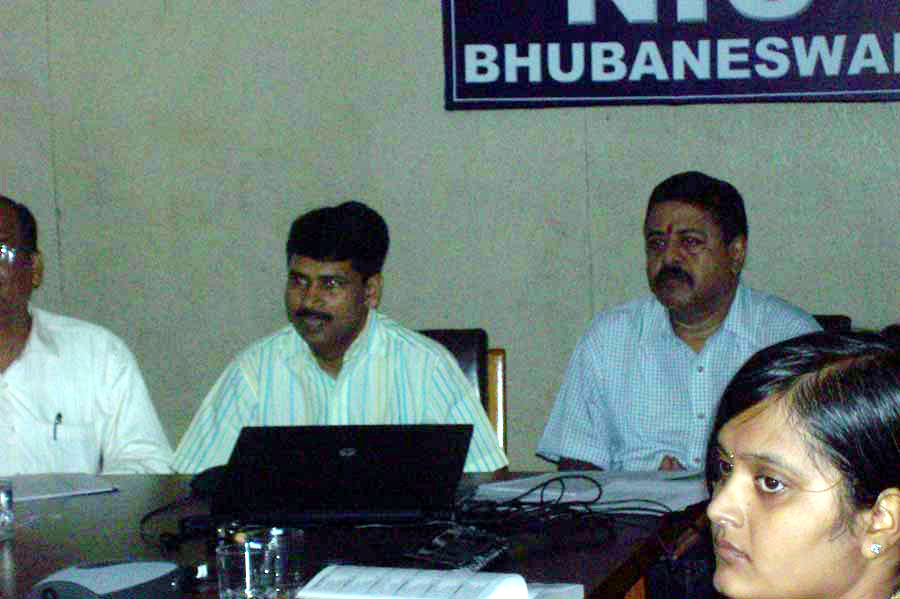 A State Level Review-cum-Orientation Programme on MCTS (Mother and Child Tracking System); a system of name-based tracking of pregnant mothers and children for better coverage of ANC, institutional delivery and immunization; was organized through multipoint-VC on 24th May 2011 in which all the 30 Districts of Orissa were connected. For the seamless efforts put in implementation of MCTS by the NIC Orissa Health Project team, was highly appreciated by Shri PK Meherda, IAS, Mission Director, NRHM
...
A. K. Hota, Odisha
Bhagalpur, situated on the southern banks of the holy River Ganga, is famous for producing Tassar silk and sarees and hence also known as the Silk city of Bihar. The important places to visit are the ancient Buddhist University at Vikramshila, Jain Temple at Nathnagar, Sahjangi and the Ajagaibinatha temple at Sultanganj. The district celebrates the Shravani Mela during the period of July-August every year when Sultanganj is flooded with pilgrims from India, Nepal, Bhutan and other countries of the world to collect the holy water of the Uttarwahini Ganga and pour it on the Shivlings at Basukinath and Baidyanath Dham temple situated at Deoghar district, Jharkhand.
KRISHNA KUMAR JHA, KESHAW KUMAR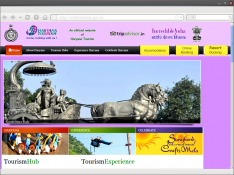 Haryana is one of the most industrialized states in India. It is also known all over the world for its culture and religious & historical events like Mahabharta. Tourists and businessmen from all over the world visit this state. To expose the tourism potential of Haryana to the world, streamline the accommodation booking procedures and thwart fraudulent and corrupt practices in the existing system, e-Tourism initiative has been introduced.
DEEPAK BANSAL, YASHPAL
Search Online News