News matching with tag "Geomatics"
Showing 1 to 5 of total 7 items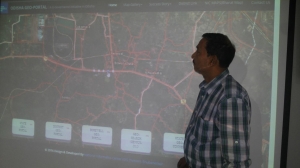 Odisha Geo-Portal (https:// gisodisha.nic.in) was designed and developed by Shri Bijaya Kumar Samal, Scientist-D, GIS Division, NIC, Odisha State Unit, Bhubaneswar. It was inaugurated by Shri P. K. Pramanik, DDG & SIO, Odisha on 19th November, 2016 in the Conference Hall of NIC. In this occasion, Shri Pabitrananda Patnaik, Technical Director and Head, Training Division welcomed all the participants and gave a glimpse of the portal followed by SIO's inaugural speech. All
...
A. K. Hota, Odisha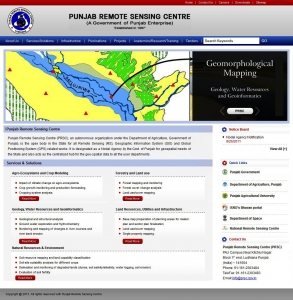 Punjab Remote Sensing Centre is an autonomous organization that functions under the aegis of the Department of Agriculture, Government of Punjab. The key role of the organization is to undertake, promote, coordinate, aid and guide research and development in the area of remote sensing in Punjab. It carries out important research related work in the field of Geographic Information System GIS), Global Positioning System (GPS) and Remote Sensing (RS). The website is well organized and
...
Lokesh, Scientist-D, National Informatics Centre, Delhi NCT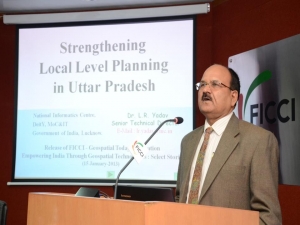 A book titled "Empowering India through Geospatial Technologies – Select Stories" was jointly released by Dr. T Ramasami, Secretary, Department of Science & Technology and Dr. Shailesh Nayak, Secretary, Ministry of Earth Sciences, Government of India on 15th January 2013 in the FICCI Auditorium, New Delhi. Three case studies oral presentations were also conducted during the book release function. "Strengthening Local Level Planning in Uttar Pradesh" was presented
...
Anshu Rohatgi, Uttar Pradesh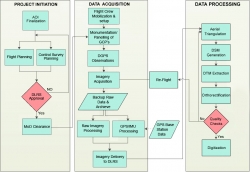 The Bihar state - spread over approx. 94163 sq. Km area, has an administrative setup comprising of 9 divisions, 38 districts, 101 subdivisions, 534 circles and 45,700 mauza(s) i.e. revenue villages. The very first survey of land i.e. Cadastral Survey (CS) of the state was conducted almost a century ago. These hundred years old records have now become fragile. Their day to day handling is critical in terms of loss of information and destruction of paper based maps. Fragmentation of land parcels and their subsequent maintenance regarding updation of records were not timely accomplished. This has posed a great challenge to the government in implementing development schemes, disposal of litigations and land acquisitions for infrastructure projects.
SANJAY KUMAR, MD. JAWED MANZAR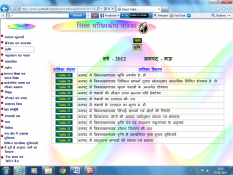 To overcome the maladies affecting the manual system and to reduce the workload and to increase the efficiency, transparency, visualization; SPIDER & e- MANCHITRA portals have been developed and integrated. The integration of SPIDER & e-MANCHITRA Geo portals has made information visualization easier, transparent and useful.
Dr. L.R. Yadav, Naveen Kapoor, R.S. Singh
Search Online News