News matching with tag "Land Records"
Showing 26 to 30 of total 30 items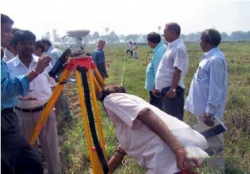 1. In an exclusive Interview to Informatics, Smt. Rita Sinha, IAS Secretary, Department of Land Resources, Ministry of Rural Development, Government of India, expressed her views on how National Land Records Modernization Programme (NLRMP) will be instrumental in implementing the conclusive land-titling system in the country.
Vinay Thakur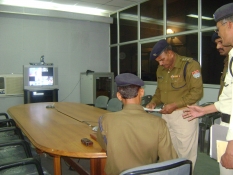 Pithoragarh, the picturesque district of Kumaon region in Uttarakhand, with a breathtaking panoramic view of Himalayas, summons tourists worldwide to its alluring grandeur of natural beauty. Sharing borders with China (Tibet) on northern side and Nepal on the east, the district has a population of about 5 lakhs spread over an area of 7090 sq. kms. The famous Kailash Mansarovar Yatra conducted by Ministry of External Affairs also passes through Pithoragarh.
Dr. J.J.S. Bisht
Computerisation of Land Record (CoLR) was initiated by Ministry of Rural Development, Government of India. Latest tools of Information Technology such as Geographical Information System (GIS), Cadastral mapping, Photometry, Electronic Total Station (ETS), Global Positioning System (GPS) Digitalization, Biometrics and others have revolutionize the CoLR. It is expected that CoLR will not only be beneficial for the common man but also prove a backbone for the development of agriculture based India.
Mantosh Chakraborty, Azad Singh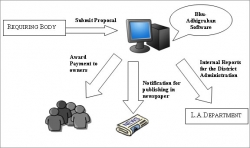 The district of East Medinipur (or Purba Medinipur) has been carved out of erstwhile Medinipur district on January 1, 2002.It is one of the 18 administrative districts of West Bengal with its headquarters located at historically famous, Tamluk. This is one of the three Districts in India which declared Independent during Quit India movement in 1942 under the leadership of Martyr Matangini Hazra. This district is having the Industry hub at Haldia, Haldia Dock Complex (HDC), Kolaghat Thermal Power and one of the famous Tourist spot DIGHA Sea Beach.
Sangeeta Biswash, Moinur Rehman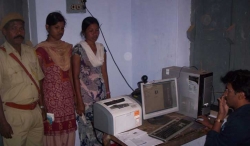 Hazaribag- literally meaning City of Thousand Gardens, is situated at 2019 ft above the sea level in the North Chotanagpur Plateau. Congenial salubrious climate, abundant flora, fauna, wildlife sanctuary, lakes and hills have attracted tourists to this place since long and is also considered as a health resort. The district town is located 90 kms north of Ranchi, the capital of Jharkhand. About 45 percent of the area is covered by forest comprising medicinal plants, trees, Leopards, bears, exotic birds etc. Minerals like mica and coal are in found in abundance.
Shailendra Kumar Deo
Search Online News