News matching with tag "Transport"
Showing 26 to 29 of total 29 items
Over the past decade or so there has been an island of e-Governance initiatives by state transport authority of different States in the country. The experience with the IT initiatives, have been very good and is extremely beneficial in making transport department services accessible to the common man in his locality through various service delivery outlets. It also ensures efficiency, transparency & reliability of such services at affordable costs to realize the basic needs of the common man.
MAHESH CHANDRA, NAGARAJ KULKARNI
Among the six districts of the Nagaland state, Zunheboto is situated in the middle bounded by Mokokchung in the East and Wokha district in the West. Tizu, Doyang and Tsutha - the three important rivers of the district are source for hydel power generation and terrace cultivation.High hills spread over many areas of the district varying from 1000 to 2500 metres but most people live between 1500 - 2000 metres altitude. ZBTO, the district Hq. is 1875 mtrs. above sea level. Most of the population reside in rural areas.
ANAND YANREMBAM, N JOYCHAND SINGH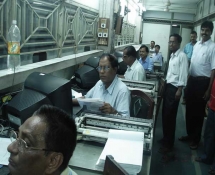 South 24 Parganas, the biggest district of the state of West Bengal with its headquarter at Alipore has an urban fringe of kolkata metropolitan city on one side and the remote riverine villages in the Sundarbans at the other. The worlds largest estuarine forest and one of the last preserves of Bengal tiger, Sundarbans, is a vast tract of forest and saltwater swamp forming the lower part of the Gangetic delta extending into the Bay of Bengal. The region is also famous for some commonly domesticated livestock breeds which include the Garole breed of sheep and Chinae hans or Muscuovy ducks. Apart from the Sundarbans the other places of interest in the district are Ganga Sagar and Bakkhali.
Kali Pada Nayak, Motiur Rahman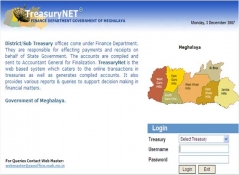 Meghalaya - Blessed with abundant rainfall, sunshine, virgin forests, high plateaus, tumbling waterfalls, crystal clear rivers, meandering streams - the state, carved from the erstwhile state of Assam - bounds it on the North and East while the South and West is covered by Bangladesh.
Timothy Dkhar
Search Online News