News matching with tag "Launch"
Showing 26 to 30 of total 44 items
Hon'ble Chief Minister, Jenab Omar Abdullah formerly launched e-tendering Portal http://pmgsytendersjk.gov.in for PMGSY under Public Works Department, on 3rd February, 2011, in a very simple and impressive function organized at Civil Secretariat Jammu. Among others following were also present on the occasion, Minister of State for R&B, Sh. Javaid Ahmad Dar, Advisors to the Chief Minister, Sh. Mubarak Gul and Sh. Devender Singh Rana, Chief Secretary, J&K, Agriculture Production
...
Jit Raj, Jammu and Kashmir
Aizawl Judicial District website was launched on 15th December 2010 by Shri T. Saikunga MJS, Hon'ble District & Sessions Judge, Aizawl Judicial District-Aizawl. The function was chaired by Smt Lucy Lalrinthari MJS, Hon'ble Addl District & Sessions Judge-I, Aizawl Judicial District. The occasion paved way for a scope to the much driven e-Governance initiation at the District level for Aizawl District Court. In his speech by District & Sessions Judge, Aizawl Judicial
...
Lalhmachhuani, Mizoram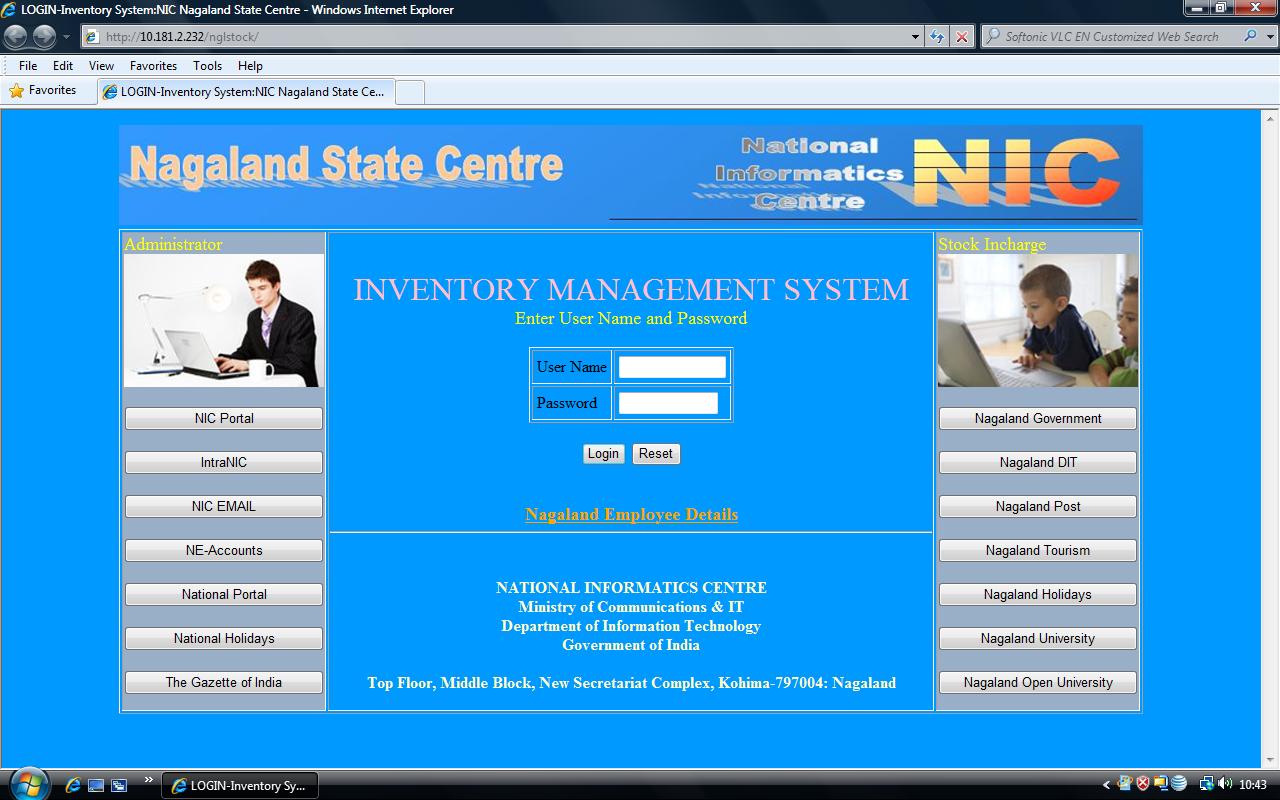 The in-house application for Online Inventory Management System developed by NIC Nagaland State Centre for NIC internal use was formally launched by Mr. Kezungulo Medikhru, SIO on 15 November 2010 in the presence of Shri. Vinay Thakur, STD & NE States Coordinator, NIC Hqr. New Delhi and the DIOs through Video Conference. The online application aims at meeting the urgent and actual information requirement of NIC hardware items at any point of time. It will also help the users to keep track
...
Swedesenuo Natso, Nagaland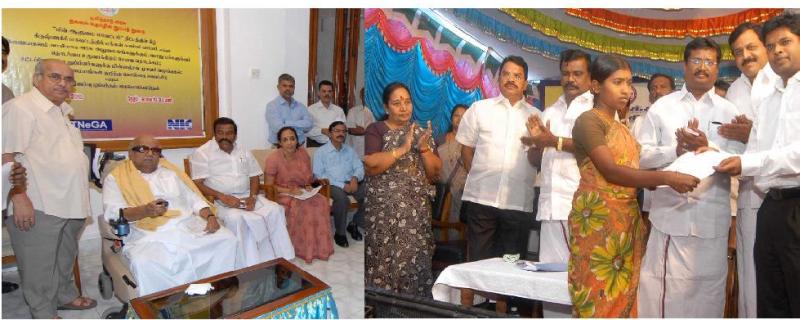 Hon'ble Chief Minister of Tamil Nadu launched the eDistrict Services for Revenue Department on 15th October 2010 (http://edistrict.tn.gov.in/certificates_csc for filing of applications for Certificates and http://edistrict.tn.gov.in/revenue for backend processing by Revenue Department). Hon'ble Minister of Transport, Hon'ble Minister of Information Technology, Government of Tamil Nadu, Principal Secretary,Revenue Department , Principal Secretary- IT Department and CEO-TNeGA were
...
R.Gayatri, Tamil Nadu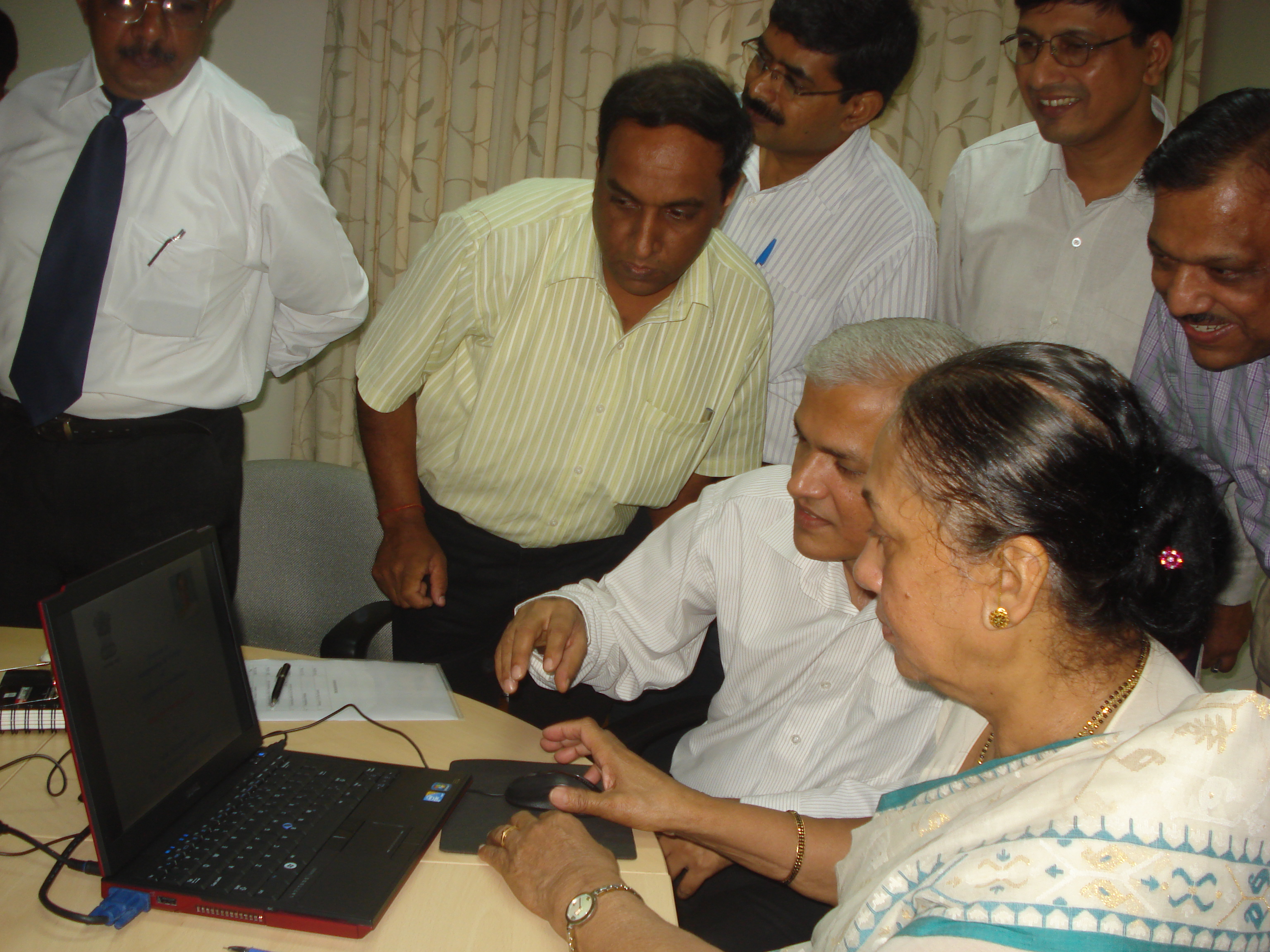 H.E. the Governor of Uttarakhand, Mrs. Margaret Alva inaugurated the website of Rajbhawan-Uttarakhand (http://governoruk.gov.in) from Rajbhawan Office, Dehradun on 13th Sep-2010 in the presence of Secretary and Additional Secretary to Governor, Principal Secretary (IT, GoUK), SIO and other officers of NIC-UK and Rajbhawan. This is the fist CMS based bilingual website of Uttarakhand Government which is designed, developed and hosted by NIC-UK as per the Govt of India Website Guidelines.
...
Rajesh Goyal, Uttaranchal
Search Online News