News matching with tag "Biometric Authentication"
Showing 26 to 28 of total 28 items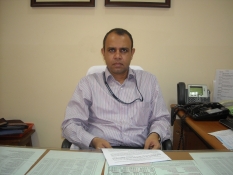 Exclusive talk with Sh. Ashok K.K. Meena, IAS Commissionercum- Secretary, Food Supplies and Consumer Welfare Department, Govt. of Orissa.
Sh. Ashok Rout, DIO, Sonepur, NIC Orissa
Situated in the eastern part of Rajasthan bordering Uttar Pradesh and Madhya Pradesh, Dholpur earlier called Dhavalpur, was carved out of Bharatpur in 1982. It is famous for its sandstone and ravines which are part of Chambal legacy. The famous Dholpur House (UPSC HQ), President House and many other buildings have been built using Dholpur stone. It is well connected by roads and railways, Mumbai - Delhi line and NH 3 passes through the district headquarter.
GAURISH KR. VASHISTHA, P. VANITHA REJI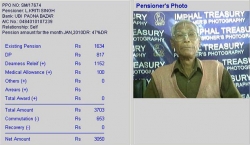 The government expenditure towards payment of pension in Manipur constitutes a major component of annual Non-Plan expenditure. The manual system of pension payment suffered from several procedural gaps resulting in forged Pension Payment Order (PPO), impersonation, miscalculation, over payment, non-recovery of excess withdrawals, non-surrender of PPOs after the demise of the pensioner etc. Furthermore, it was difficult to track the number of pensioners that were converted to family pensioners. The payments through token system made it possible to draw pension without proper verification. The overall process was extremely slow and inefficient.
L. Dhaneshwar Singh
Search Online News