News matching with tag "G2C"
Showing 281 to 285 of total 294 items
Upper Siang -a newly created district with its headquarter at Yingkiong in the state of Arunachal Pradesh, encompassing an area of 6188 Sq. km, is a mountainous region endowed with rich natural resources and biodiversity. The mighty Siang River flows though the heart of the district and is referred to as the "Missing Link" - the unexplored channel that formed a link between the Tsangpo of Tibet and the Brahmaputra of Assam.It is inhabited by Adi, Memba, Khamba and Idu Mishmi tribes who have been harmoniously living in the cradle of nature since time immemorial with colourful festivals / rituals like Solung, Aran, Reh, Lossar, Dihang, etc.
Utpal Kumar Ghosh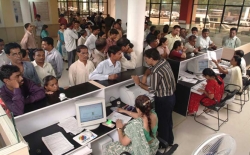 Gujarat, the westernmost state of country is one of the oldest business points in the world map. It is an abode to some of the largest businesses in the India. A bulk of Gujarat economy is generated from its agricultural and natural resources which includes cotton, sugar, peanuts, groundnuts, various milk products and petrol. The state has produced some of the finest management individuals from IIM, Ahmadabad & designers from NID. Today, Gujarat is amongst the most developed states in the country. It has shown robust growth on almost all parameters of infrastructural developments, be it transport, communication, power or Information Technology.
Rajnish Mahajan, Amit Shah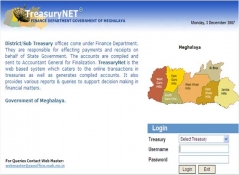 Meghalaya - Blessed with abundant rainfall, sunshine, virgin forests, high plateaus, tumbling waterfalls, crystal clear rivers, meandering streams - the state, carved from the erstwhile state of Assam - bounds it on the North and East while the South and West is covered by Bangladesh.
Timothy Dkhar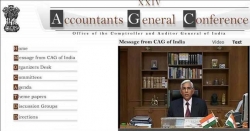 The Comptroller and Auditor General of India (C&AG) Office is a Supreme Audit Institution of India and it discharge its duties and responsibilities as public money to be properly managed and spent to good effect through its more than 180 field offices -Indian Audit and Accounts Department (IA&AD) located all over the India and abroad. Since the information handled by each office of IA&AD is substantial in volume and any type of major analysis is only feasible with the help of computers so Information & Communication Technology (ICT) has become a strategic resource to C&AG office.
S.C.D Gupta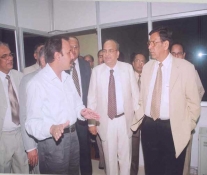 Thirty-six Forts once existed in the region are the basis of the name Chhattisgarh signifying it as The land of thirty six forts. It is also nick-named the rice bowl of India due to abundance and variety of rice produced here. The state is also blessed with wide range of natural resources like dense forests, coal, diamond, bauxite, iron, rivers etc. It has many beautiful places to offer to tourists, sacred places to pilgrims and historical monuments to archeologists. And now it is spearheading to be one of the advanced IT states of the country. National Informatics Centre (NIC) is instrumental in realizing this stature of the state.
Mr. M.K.Mishra, Mr. Y.V.Shreenivas Rao
Search Online News