News matching with tag "Citizen Centric"
Showing 266 to 270 of total 277 items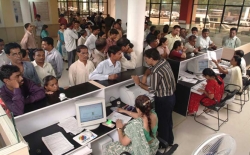 Gujarat, the westernmost state of country is one of the oldest business points in the world map. It is an abode to some of the largest businesses in the India. A bulk of Gujarat economy is generated from its agricultural and natural resources which includes cotton, sugar, peanuts, groundnuts, various milk products and petrol. The state has produced some of the finest management individuals from IIM, Ahmadabad & designers from NID. Today, Gujarat is amongst the most developed states in the country. It has shown robust growth on almost all parameters of infrastructural developments, be it transport, communication, power or Information Technology.
Rajnish Mahajan, Amit Shah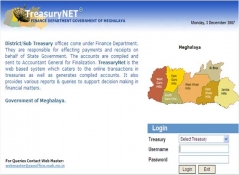 Meghalaya - Blessed with abundant rainfall, sunshine, virgin forests, high plateaus, tumbling waterfalls, crystal clear rivers, meandering streams - the state, carved from the erstwhile state of Assam - bounds it on the North and East while the South and West is covered by Bangladesh.
Timothy Dkhar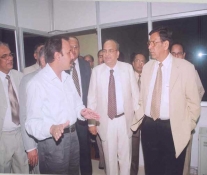 Thirty-six Forts once existed in the region are the basis of the name Chhattisgarh signifying it as The land of thirty six forts. It is also nick-named the rice bowl of India due to abundance and variety of rice produced here. The state is also blessed with wide range of natural resources like dense forests, coal, diamond, bauxite, iron, rivers etc. It has many beautiful places to offer to tourists, sacred places to pilgrims and historical monuments to archeologists. And now it is spearheading to be one of the advanced IT states of the country. National Informatics Centre (NIC) is instrumental in realizing this stature of the state.
Mr. M.K.Mishra, Mr. Y.V.Shreenivas Rao
In an exclusive interview session with Informatics, Sh. Chandra Prakash, IAS Principal Secretary, IT & Electronics, GoUP talks about how the implementation of e-Governance initiatives is fast changing the image of Uttar Pradesh from an IT laggard state to an IT happening state.
Inhouse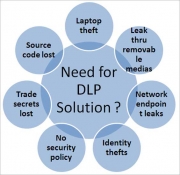 Data Loss Prevention is one of the most hyped, and least understood, tools in the security space. In spite of the availability of many technologies, it can be difficult to understand the ultimate value of the tools and products best suited to the given problem. This report will provide the necessary background in DLP to help you understand the technology, know what to look for in a product, and find the best match for your organization.
V S Raghunathan
Search Online News