News matching with tag "Citizen Centric"
Showing 266 to 267 of total 267 items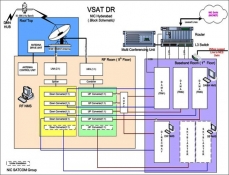 Andhra Pradesh also known as the Rice Bowl of India is the fourth largest state in India. The state is not only famous for its rich culture and heritage but also a favourite place for tourists worldwide for its spellbound beaches. Of late the state has received lots of accolades in the global platform for its endeavors in bringing government closer to its citizen through contemporary technologies. The following write up provides a sting of information on the various ICT initiatives taken by the Government for connecting people directly with the Government.
R Gayatri
Mohammad Haleem Khan spoke exclusively to Informatics on Right To Information Act and CICs ICT initiatives to empower the citizen to avail information they so desired:
In House
Search Online News