News matching with tag "Inaugurations"
Showing 21 to 25 of total 44 items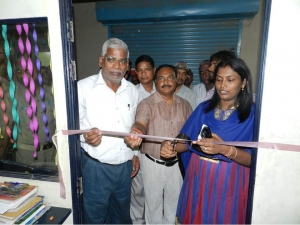 26 citizen centric services were launched in Kannauj Uttar Pradesh by District Magistrate Ms. Selva Kumari J on 1st of August, 2012. The new system allows the citizens to electronically apply for services and collect the certificates, letters etc from the Common Service Centres being established near their place of living. The new system aims to help the rural people in accessing the government services easily, it will facilitate the citizen to submit and download application
...
Anshu Rohatgi, Uttar Pradesh
On 1st August 2012, launch of 26 eServices was witnessed by all districts of Uttar Pradesh. Several Common Service Centres (CSCs) were inaugurated on the same day across the state. In Unnao the Sub Divisional Magistrate (SDM) Shri Shivendra Singh, inaugurated the Common Service Centre at Sarori block. With the new system citizens can download application forms and apply for various certificates and services at these centres. While addressing the public, which had gathered in large
...
Anshu Rohatgi, Uttar Pradesh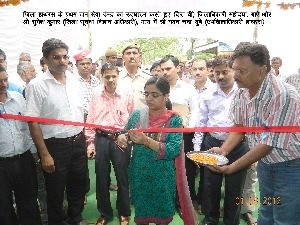 A common man can now receive government services & certificates like birth, death, domicile, caste income etc. from the Common Service Centre (CSC) located near his house. On 1st August 2012, 26 eServices were made accessible to the common people through CSC/Lokvani kiosk across the state. In Mahamayanagar the project the project was inaugurated by Ms. Chaitra V, District Magistrate, Mahamaya Nagar. Shri Madan Chanda Dubey, Assistant District Magistrate and Shri. Sumesh Kumar,
...
Anshu Rohatgi, Uttar Pradesh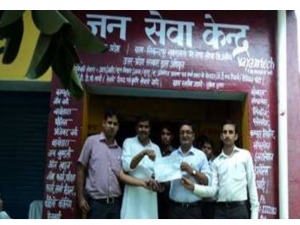 The most awaited 26 eServices were made available to common man from 1st August 2012 in Uttar Pradesh. This citizen centric project is aimed to improve the government service delivery and reduce the harassment of rural masses. In Aligarh, the project was inaugurated by District Magistrate Shri Alok Kumar and ADM Shri Shatrughan Singh. Shri Rajesh Gangal, District Information Officer and Shri Sachin Saxena, Scientific Officer were also present during the inauguration. Shri Alok Kumar in his
...
Anshu Rohatgi, Uttar Pradesh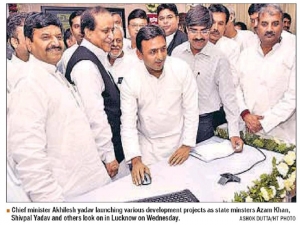 Hon'ble Chief Minister of Uttar Pradesh Sri Akhilesh Yadav launched the State Portal and eForms on 1st August 2012. The State Portal (uponline.up.nic.in) and eForms are developed by NIC UP State Unit. With the launch of eForms, Citizen is now able to get the 26 services of the 8 departments from their nearby CSC/Lokvani Centres. On this occasion Hon'ble Chief Minister praised the efforts being made by NIC Uttar Pradesh and State IT deprtmant . The Senior Cabinet Ministers of Government
...
Anshu Rohatgi, Uttar Pradesh
Search Online News