News matching with tag "Cyber Governance"
Showing 206 to 210 of total 231 items
In order to promote the excellence of Medical education in the country and to bring in transparency, Ministry of Health & Family Welfare, Govt. of India, had evolved a scheme for systematizing the prospective intake of students for both undergraduate and postgraduate medical courses in 1993, after due approval of Honorable Supreme Court of India.
N. Ananthakrishnan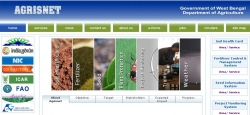 West Bengal - a leading state in Eastern India, famous worldwide for Darjeeling Tea produced in the northern hill region and Royal Bengal tigers found in the Sunderbans on its southern part forming the worlds largest delta by the mighty rivers Ganges, Brahmaputra and Meghna.West Bengal can boast of its rich socio-cultural heritage, which makes Kolkata, the cultural capital of India. In the recent past many ICT based companies have flourished, transforming it into a major IT hub in the east.
N K Das, Amitava Bose
It is responsibility of every website developer to ensure designing "Barrier Free" websites to ensure that people with disabilities have equal to the website.
Lokesh Joshi, Shashi Kant Pandey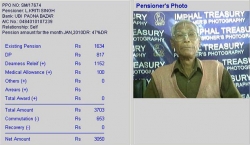 The government expenditure towards payment of pension in Manipur constitutes a major component of annual Non-Plan expenditure. The manual system of pension payment suffered from several procedural gaps resulting in forged Pension Payment Order (PPO), impersonation, miscalculation, over payment, non-recovery of excess withdrawals, non-surrender of PPOs after the demise of the pensioner etc. Furthermore, it was difficult to track the number of pensioners that were converted to family pensioners. The payments through token system made it possible to draw pension without proper verification. The overall process was extremely slow and inefficient.
L. Dhaneshwar Singh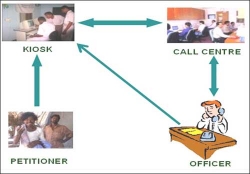 Prajavani is an e-Governance initiative by the combined efforts of District Administration and National Informatics Centre in Ranga Reddy District (AP, India). The initiative is not only giving a practical shape to the Right to Information Act, but it is also creating job opportunities for the educated but unemployed youth of Ranga Reddy. Prajavani is a unique public private partnership program, which gives citizens an opportunity to interact with the Government without coming to any government office.
Dr V.V. Venkata Ramana
Search Online News