News matching with tag "Cyber Governance"
Showing 206 to 210 of total 233 items
The IntraGov-Haryana is aimed to provide a single point gateway which integrates government transactions and services within Civil Secretariat as well as those between Chief Secretary Office and Secretariat employees. The IntraGov Haryana has been developed & implemented as an Intra Government Transactions Portal, establishing an integrated workflow based system for G2G and G2E services for achieving e-Administration in Haryana Civil Secretariat.
Ghan Shyam Bansal, Yashpal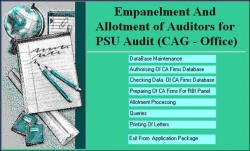 The Comptroller & Auditor General (CAG) Of India as the Head of Supreme Audit Institution of India conducts the auditing of accounts of all the government organizations and companies in which government interests are involved. The government offices are audited by its field offices, spread across the country. In respect of government companies, CAG is empowered to appoint the Auditors and for this purpose, every year applications are invited from Chartered Accountant (CA) firms and a panel is maintained by the CAG for the allotment of auditors for Public Sector Undertakings (PSUs) audit for the ensuing financial year.
S. C. D. Gupta, Renu Mahindro
In order to promote the excellence of Medical education in the country and to bring in transparency, Ministry of Health & Family Welfare, Govt. of India, had evolved a scheme for systematizing the prospective intake of students for both undergraduate and postgraduate medical courses in 1993, after due approval of Honorable Supreme Court of India.
N. Ananthakrishnan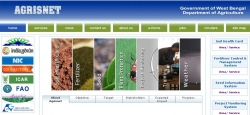 West Bengal - a leading state in Eastern India, famous worldwide for Darjeeling Tea produced in the northern hill region and Royal Bengal tigers found in the Sunderbans on its southern part forming the worlds largest delta by the mighty rivers Ganges, Brahmaputra and Meghna.West Bengal can boast of its rich socio-cultural heritage, which makes Kolkata, the cultural capital of India. In the recent past many ICT based companies have flourished, transforming it into a major IT hub in the east.
N K Das, Amitava Bose
It is responsibility of every website developer to ensure designing "Barrier Free" websites to ensure that people with disabilities have equal to the website.
Lokesh Joshi, Shashi Kant Pandey
Search Online News