News matching with tag "Cyber Governance"
Showing 206 to 210 of total 217 items
Orissa, a land of quintessential charm, with its natural bounties, gracefully blends the old world splendour with the modern day developments. While nature abounds in all its glory with unspoilt and alluring beaches, rivers, lakes, waterfalls, hills, forests, wildlife and a tribal culture, which is still vibrant with its unique lifestyle.
S.K Panda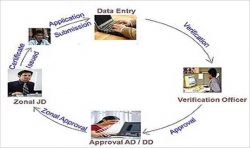 Kerala is bordered by a range of mountains viz. the Western Ghats on the eastern side and the Arabian Sea on the western side. The coastal line of the Arabian Sea sprawling on the western part of the state is 590 kms in length. The population of fisher folk in Kerala is estimated at about 10.85 lakhs. In order to facilitate optimum utilization of the available fisheries resources in the country and also to meet the objectives of Inland & Marine fisheries and aquaculture development programmes, Fisheries Information System Network (FISHNET) was developed.
M Kasthuri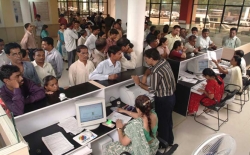 Gujarat, the westernmost state of country is one of the oldest business points in the world map. It is an abode to some of the largest businesses in the India. A bulk of Gujarat economy is generated from its agricultural and natural resources which includes cotton, sugar, peanuts, groundnuts, various milk products and petrol. The state has produced some of the finest management individuals from IIM, Ahmadabad & designers from NID. Today, Gujarat is amongst the most developed states in the country. It has shown robust growth on almost all parameters of infrastructural developments, be it transport, communication, power or Information Technology.
Rajnish Mahajan, Amit Shah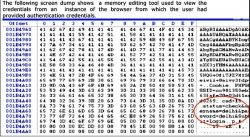 During the course of Penetration testing of Web Applications at Cyber Security Division, NIC, several security vulnerabilities are identified. One of these vulnerabilities includes the finding that the credentials traveling in clear text can be sniffed from the network. The credentials can also be detected with the help of memory editing tools on shared systems which are used to access the authentication web pages. Considering the common nature of these problems and their solutions, throwing light on the underlying concepts is a must read for those targeting the problem while developing secure code in an effective manner. The following section sheds light on the solution to the problem
Snigdha Acharya
In an exclusive interview session with Informatics, Sh. Chandra Prakash, IAS Principal Secretary, IT & Electronics, GoUP talks about how the implementation of e-Governance initiatives is fast changing the image of Uttar Pradesh from an IT laggard state to an IT happening state.
Inhouse
Search Online News