News matching with tag "Agriculture"
Showing 16 to 20 of total 49 items
The 9th Agrotech Exhibition-cum-Seminar was held at IISR (Indian Institute of Sugarcane Research), Telibagh, Lucknow from 16th to 18th February, 2013. The event was organised by a popular monthly magazine 'Agriculture Today' in association with premier agricultural institutions like PHDCCI, CARD, ICAR and it was supported by Government of Uttar Pradesh. The event aimed to provide an opportunity for participants to showcase products, services, schemes and technologies to potential
...
Anshu Rohatgi, Uttar Pradesh
Timely availability of Fertilizer to the farmers in required quantity is an important ingredient for the Agriculture production in the country. To track the movement and information availability & visibility across whole Supply Chain, Government of India has decided to implement an mFMS (Mobile based Fertilizer Monitoring System). The department of Fertilizer at Govt of India is the project owner and NIC is the technology partner. A Task Force, headed by Sh. Nanadan Nilekani is monitoring
...
Poonam Gupta, Haryana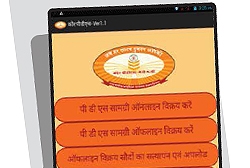 The NIC State Centre has been instrumental in providing ICT based effcient and accessible eGovernance services to citizens by implementing projects and providing able technical support for various initiatives of the Government. Majority of eGovernance applications, frameworks, platforms and websites of the State have been developed, implemented and maintained by the NIC State Centre.
MANOJ KUMAR MISHRA, Y. V. SHREENIVAS RAO
The Mid Day Meal Scheme is one of the most well-known schemes initiated by the Government of India. NIC, Himachal Pradesh has taken the initiative to push the effciency of the scheme to the next level using ICT by creating the MDM-ARMS software and a related mobile based App to improve the management of the scheme at the State as well as the District level.
AJAY SINGH CHAHAL, SANJAY KUMAR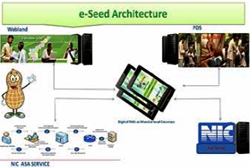 e-Seed fetches land holdings information of each farmer from webland database, based on his/her Aadhaar number to decide seed eligibility.
K. Rajasekhar, D. Rama Prasada Rao
Search Online News