News matching with tag "Governance"
Showing 16 to 20 of total 116 items
To reform the Government delivery System by re-engineering the existing process in welfare schemes for simpler and faster flow of information/funds and to ensure accurate targeting of the beneficiaries, de-duplication and reduction of fraud, a newly designed dynamic Portal of Direct Benefit Transfer Mission (DBT),Cabinet Secretariat, Government of India was launched by Shri P.K. Sinha, Cabinet Secretary in Committee Room, Cabinet Secretariat, Rashtrapati Bhawan, New Delhi,on 16th
...
Dr. Shubhag Chand, Delhi
"eSuvidha, an On-line Project Management System, tracks the projects involving investment above 1000 crore. It enhances the efficiency, bring transparency and improve the communication between industries to Government and State to Centre or vice versa. It automates the entire tracking of stalled investment projects in the context of the bottlenecks. Industries can submit their projects with issues after creating their login credentials. When any project with issues is being added by an industry
...
Dr. Shubhag Chand, Delhi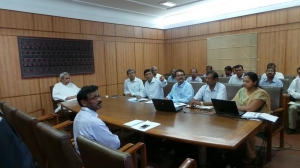 The newly designed dynamic Portal of Home Department, Government of Odisha was launched by Shri Naveen Patnaik, Hon'ble Chief Minister, Odisha in his Conference Hall on 6th August' 2016. The officers present in the inaugural function include Sri Aditya Prasad Padhi, IAS, Chief Secretary, Sri U. N. Behera, IAS, Addl. Chief Secretary to C.M., Sri Asit Kumar Tripathy, IAS, Principal Secretary, Home, Sri Lalit Kumar Das, IPS, SPl. Secretary, Home, Dr R. N. Behera, Sr. Technical
...
A. K. Hota, Odisha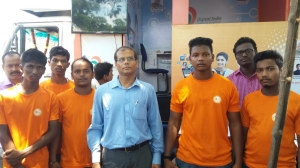 Digital India outreach Campaign which is carried out in Khordha District by M/S Jagaran Solution on behalf of Department of IT, Govt. of India to create awareness among the masses regarding the initiatives taken by Govt. of India under Digital India Programme i.e Digital Locker, NDLM, e-Post, e-Aadhaar, CSC, Bharat Net etc. As part of the campaign a team of digitally literate people is visiting different places in a specially designed Motor vehicle with audio visual set up. The
...
A. K. Hota, Odisha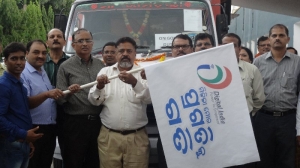 Under Digital India program, several products / services have been rolled out in the last two years to make governance more citizen-centric and transparent in the service delivery. To convey the message of this transformation and create awareness about various services / products, an outreach campaign has been started by Ministry of Communications & IT, GOI, across the country to reach out to citizens at district, sub-district and village level. At Odisha, Sri S. K. Panda, DDG & SIO,
...
A. K. Hota, Odisha
Search Online News