News matching with tag "e-Tender"
Showing 16 to 20 of total 29 items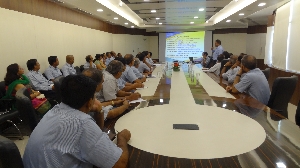 Rashtriya Chemicals and Fertilizers Ltd. (RCFL) is a major producer of Fertilizers in India. It contributes to the National Agricultural Productivity by providing agricultural inputs and services. It is also engaged in various research and development activities like soil science, agronomy and related technology and processes. It is having three manufacturing units in Maharashtra with Head Quarter in Mumbai. For its procurement activities RCFL approached NIC to implement eProcurement. RCFL expressed
...
A. K. Hota, Odisha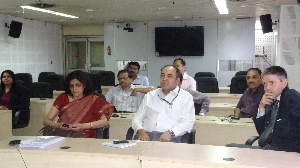 As a novel initiative, Government of Odisha has decided to issue licenses to IMFL off shops and CS shops under Excise department through eAuction. NIC has been entrusted the job to develop the platform for eAuction. A core team comprising officers from Excise Department, Project OMEGA (Odisha Modernizing Economy, Government and Administration), NIC , and SPC(State Procurement Cell) has been formed and the team has been deliberating on modalities of eAuction process through several
...
A. K. Hota, Odisha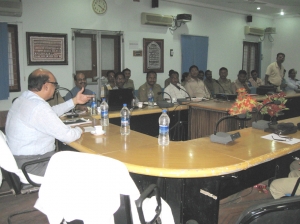 The "District Level Awareness Programme on e-Auction Process" was conducted on 14-03-2013 at DRDA Conference Hall, Rayagada. The programme was organized jointly by Excise Department and NIC, Rayagada. Shri S. B. Padhi, Collector, Rayagada chaired the programme and Sri Nayak, Excise superintendent, Rayagada welcomed the participants. At the beginning, Collector, Rayagada explained the new system going to be adopted by the Excise department and briefed the rules and regulations.
...
A. K. Hota, Odisha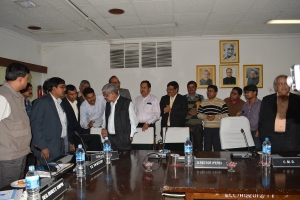 Eastern Coalfields Limited is the oldest subsidiary of Coal India Limited situated in West Bengal and parts of Jharkhand. ECL in its Credit has some deepest mines of World with superior grade of coal having high heat content suitable for Steel making. It was during mid of 2011, ECL inspired by successful implementation of e-Procurement at it's Sister Organization MCL under Coal India Limited, expressed their interest to adopt GePNIC to bring transparency in it's tendering
...
A. K. Hota, Odisha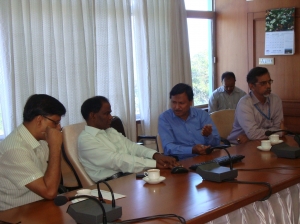 Mormugao Port, GOA one of the oldest ports on the west coast of India, with a fine natural harbour, has been relentlessly serving the nation in its economic development for over a century. It is the premier iron ore exporting Port of India with an annual throughput of around 50.02 million tonnes of traffic. Inspired by the success of e-procurement at Visakhapatnam Port Trust, Mormugao Port Trust (MPT) requested NIC for a presentation on GePNIC during the month of April 2012. After
...
A. K. Hota, Odisha
Search Online News