News matching with tag "Automation"
Showing 16 to 20 of total 175 items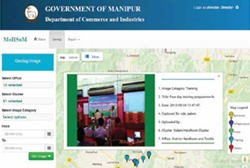 GIS based applications are being used widely for analyzing and providing decision support for various activities. MOHSOM Software uses the technology to track the events and activities of the handloom schemes being implemented in a Cluster and thereby provide support in decision-making to the State Department
YENGKHOM JUNU SINGH, MAIBAM KUBIHEIBA MEITEI
HOT DAK Tracking System was conceived and developed for online tracking of important and High Priority References across the Offices to monitor and achieve timely disbursal of References.
Vinod Kumar Garg, Bhupinder Singh
Joint seat allocation to government funded technical institutes based on three independent entrance examinations using multiple ranks is a watershed event in engineering admissions in India.
PRATIK SHRIVASTAVA, PROF. (DR.) PV BALAJI, MOHD. ANWAR KHAN
The beautiful State of Goa is geographically small compared to many other Indian States. The long Konkan terrain spreading across its many regions and the limited availability of public transportation system makes the travel especially for those from the farflung villages quite difficult. Citizens had to travel at an average distance of 60 kilometers to visit the South Goa District Administration office for their need to obtain various kinds of Certificates. Multiple visits for accomplishing the same task add to their woes.
ARCHANA P. NAGVEKAR, N. R. KULKARNI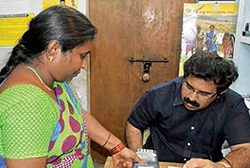 Andhra Pradesh is the first State in the country to implement ePoS in 100% Fair price shops with the integration of FCI & MLS points (Supply Chain Management System) for lifting of Stock and ration portability. The system enables monitoring the Sales & Stock availability at every FPS. All PoS devices are linked with electronic weighing scales.
CHANDRA RADHA, KARRAR HAIDER BAQRI, GURUPRASAD APALA, ANNAPURNA, T. MARY ALICE
Search Online News