News matching with tag "Automation"
Showing 16 to 20 of total 175 items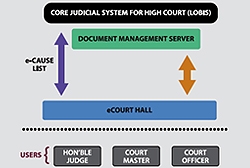 The software can also record the dictation of the judgment into the computer which can be subsequently used by the Stenographer for transcription.
DR. A. RAMA MOHAN RAO, K. RAJASEKHAR, B. RAMCHANDER
HOT DAK Tracking System was conceived and developed for online tracking of important and High Priority References across the Offices to monitor and achieve timely disbursal of References.
Vinod Kumar Garg, Bhupinder Singh
National Informatics Centre (NIC) unit at NITI Aayog has been actively involved in development and implementation of various e-Governance applications. Internship Management System is one such initiative to facilitate engagement of Indian Nationals as Interns in NITI Aayog. The system ensures a convenient and transparent procedure for selecting these young individuals. The applications were made available online and a proper method for scrutinizing and selecting appropriate candidates, based on their academic records were incorporated in the online system. The new system replaced the ongoing tedious process of manually receiving applications and making the final selections. This online system was implemented successfully and three batches were selected for May to September 2015 Internship.
MINI MALIK, SHAHNAZ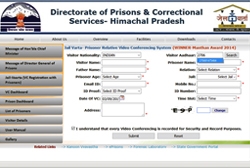 JailVaarta is an innovative application developed by NIC, for primarily facilitating the prison inmates and their relatives to interact conveniently without the relatives visiting prison.
AJAY SINGH CHAHAL, LALIT KAPOOR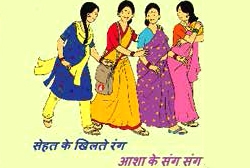 NIC Rajasthan has developed and launched ASHA Soft for Medical, Health & Family Welfare department, Government of Rajasthan. It is an integrated system, to measure the performance of ASHA (Accredited Social Health Activist) Sahyoginies and to ensure timely and transparent payment of incentives to ASHAs all across Rajasthan. Performance measurement of ASHAs on case-to-case basis with the help of ASHA Soft has resulted in significant improvement in concerned functional areas of Health & Family Welfare in the State.
TARUN TOSHNIWAL, ANJU MITTAL
Search Online News