News matching with tag "ICT in States"
Showing 16 to 20 of total 180 items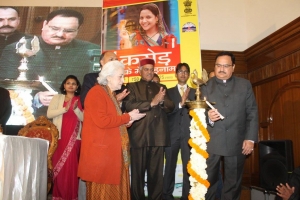 The Digidhan Mela to sensitize and train the citizens on using cashless modes for making various types of payments was held on 19th March 2017 at Shimla. Honourable Union Health Minister, Sh. J.P. Nadda was the chief guest. Smt. Vidya Stoke, Minister for Information Technology, Himachal Pradesh was guest of honour. Sh. Vinay Thakur, Director, eGoverenance represented the Ministry of Electronics and IT, GoI. In his address, Sh. J.P. Nadda, the Honourable Union Minister for Health, said
...
Ajay Singh Chahal, Himachal Pradesh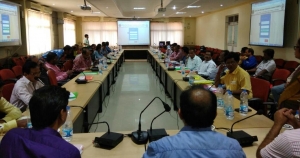 One day training cum workshop was organised on 8th February' 2017 at Madhusudan Das Regional Academy of Financial Management, Chandrasekharpur, Bhubaneswar, for all Depot level officials of Odisha State Beverages Corporation Limited (OSBCL), Bhubaneswar, Odisha. Inaugurating the training programme Shri Dwijraj Kar, IAS, Managing Director, briefed about the objective of the project which aims to create an integrated web based platform to connect processes of high importance and thereby
...
A. K. Hota, Odisha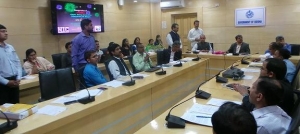 eOffice for Odisha Mining Corporation (OMC), Collectorate Ganjam and DFO Baripada were launched by Chief Secretary, Odisha Sri Aditya Prasad Padhi at 2nd Floor Conference Hall, Secretariat, Bhubaneswar on dt- 31.01.2017 by 6 PM. Others present in the occasion include Sri R. Balakrishnan, IAS, Development Commissioner, Sri Ashok Meena, IAS, Special Secretary, GA Dept., Sri Sanjeev Chopra, IAS, Principal Secretary, Industries, Sri Sanjay Singh, IAS, Secretary, Skill Development, Sri R.
...
A. K. Hota, Odisha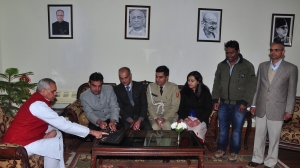 His Excellency, Acharya Devvrat, Honourable Governor of Himachal Pradesh, launched the website of the HP State Red Cross Society on 31-January-2017 at Shimla. Sh. P.S. Rana, Secretary of the State Red Cross Society and Sh. Ajay Singh Chahal, State Informatics Officer, NIC HP were present during the launch ceremony with other officers. Highlighting the importance of the Red Cross, the Honorable Governor laid stress on its strengthening and increasing the scope of services. He hoped that the website
...
Ajay Singh Chahal, Himachal Pradesh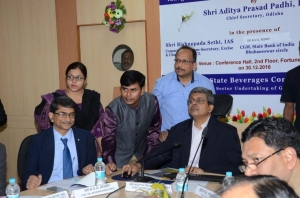 The inauguration of the online module for the licensed retailers of Foreign Liquor and Country Spirit of Odisha for making their online payment to Odisha State Beverages Corporation Ltd. to lift liquor stock from the Corporation's warehouses was done by Shri Aditya Prasad Padhi, IAS, Chief Secretary, Odisha, at Fortune Tower on 30.12.2016. Welcoming the guests Sri P.K. Pramanik, Deputy Director General & State Informatics Officer, NIC, Odisha, informed that the retailers will be
...
A. K. Hota, Odisha
Search Online News