News matching with tag "ICT in Districts"
Showing 16 to 20 of total 97 items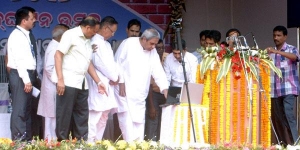 eOffice for the Collectorate, Sundargarh, Govt. of Odisha, was inaugurated at Bisra Maidan, Rourkela by the Hon'ble Chief Minister of Odisha, Shri Naveen Patnaik on dt-24.02.2016 at 11.30 AM. Others present in the occasion were – Sri Juel Oram, Union Minister for Tribal Welfare, Sri Dillip Tirkey, Hon'ble MP, Sri Prafulla Kumar Mallik, Hon'ble Minister of Odisha, Sri Sarada Nayak, Chairman, Rourkela Development Authority, Sri Subrat Tarai, Hon'ble
...
A. K. Hota, Odisha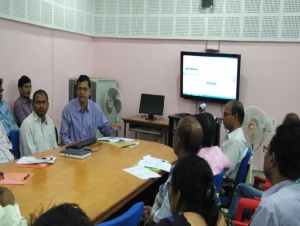 A training programme on College Accounting Procedure Automation (CAPA) Application was conducted for Data Entry Operators, Accountants, Accounts Bursars and some Principals of 14 no of 488 Block Grant Colleges under Dhenkanal District on Dt.25.02.2016. On his introductory speech Dr. Rabindra Kumar Rath, District Level Consultant, Dhenkanal, welcomed the participants and explained the requirement and effectiveness of online accounting procedure in maintaining transparency and accountability. Shri
...
A. K. Hota, Odisha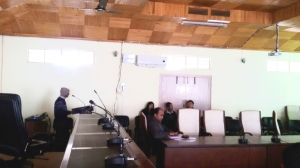 A workshop cum training program on the implementation of SBM-MIS application was conducted by NIC, Mon District Centre, Nagaland, at the DC Conference Hall on 10th February 2016. All the features of the SBM-MOUD website (https://SwachhBharatUrban.gov.in) like Mission progress, ULBs login, Household/Citizen login Option, IHHL Application Format, IHHL Constructed Toilet Photo Upload Process, eCourses and many other features was explained by Mr. Ravi Ranjan Kumar, DIO, NIC, Mon. The demo site
...
Novotsono, Nagaland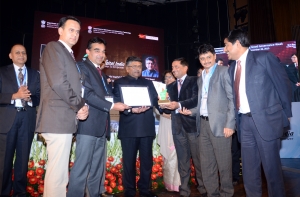 The State of Himachal Pradesh added yet another feather in its e-Governance cap by winning the Award for its contribution during the Digital India Week held in July this year. Himachal Pradesh has been ranked 2ndamong all States and Union Territories of India. The Awards have been presented on the Good Governance Day at New Delhi on December 28, 2015 by the Honourable Union Minister of Communication & Information Technology, Sh. Ravi Shankar Prasad. The Award was received by the ACS (IT),
...
Ajay Singh Chahal, Himachal Pradesh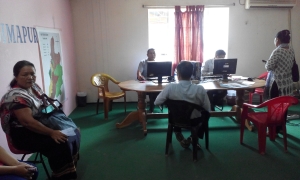 Jeevan Pramaan Camp for the ex-servicemen of Dimapur & Peren Districts was successfully held on the 19th and 20th May, 2015 at the DC Office Complex, Dimapur. The event was organised by Rajya Sainik Board, Nagaland, Kohima led by its Director, Brig. K. K. Roy Choudhary, SM, VSM (Retd.) and NIC Nagaland State Centre co-ordinated by Shri. Lanusungkum Aier, PSA and Ms. Novotsono Natso, Scientific Officer. Altogether, 80 pensioners availed the Digital Life Certificate during the
...
Novotsono, Nagaland
Search Online News