News matching with tag "Workshop"
Showing 16 to 20 of total 190 items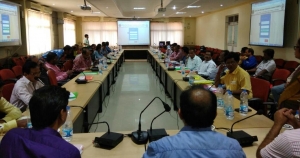 One day training cum workshop was organised on 8th February' 2017 at Madhusudan Das Regional Academy of Financial Management, Chandrasekharpur, Bhubaneswar, for all Depot level officials of Odisha State Beverages Corporation Limited (OSBCL), Bhubaneswar, Odisha. Inaugurating the training programme Shri Dwijraj Kar, IAS, Managing Director, briefed about the objective of the project which aims to create an integrated web based platform to connect processes of high importance and thereby
...
A. K. Hota, Odisha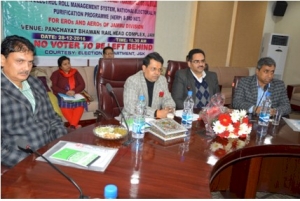 A one-day workshop was conducted for the Deputy District Election Officers, the Electoral Registration Officers and the Assistant Electoral Registration Officers of Jammu Division of J&K State on 28th December, 2016 at Panchayat Bhawan Auditorium, Jammu. The event was presided over by Sh. Shantmanu, IAS, Principal Secretary and Chief Electoral Officer J&K. More than 150 officers and officials from the state election machinery including those from 10 districts of Jammu Division participated
...
Jit Raj, Jammu and Kashmir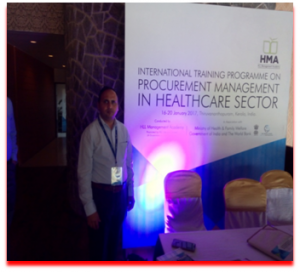 Mr Rahul Jain , Scientist-D and State Health Coordinator, Haryana presented a paper and delivered a lecture on "ICT Facilitation in Procurement & Supply Chain" in International Training programme on procurement Management in health care sector (16-20 January 2017) held in Thiruananthapuram, Kerala organized by HLL Management Academy(HMA) in association with Ministry of Health and family welfare, Government of India and World Bank on 20th January 2017.
...
Deepak Sawant, Haryana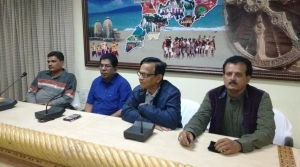 One day Workshop-cum-Capacity Building programme on Cashless Transaction held in the conference hall of Revenue Divisional Commissioner, Southern Division, Odisha, Berhampur. The programme was organized by NIC, RDC, Southern Division Unit, Berhampur. The main objective of the programme was to train the participants on how to make cashless transaction using various electronic payment methods. The workshop was inaugurated by D.D.G-cum-S.I.O Odisha Sri
...
A. K. Hota, Odisha
State Election Commission, Odisha organised the Conference of all Collectors and Superintendent of Police on 6th January 2016 which was organised at RD Conference Hall, State Secretariat. The conference was chaired by Dr. R. N. Senapati, IAS (Retd) State Election Commissioner, in presence of Sri R Balakrishnan, IAS, Development Commissioner, DG Police, ADG Police, Collectors and SPs of 30 Districts and RDCs. Dr. R. N. Behera, STD and his team organized the presentation on recently
...
A. K. Hota, Odisha
Search Online News