News matching with tag "Workshop"
Showing 16 to 20 of total 180 items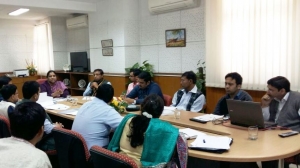 "eSuvidha, an On-line Project Management System, tracks the projects involving investment above 1000 crore. It enhances the efficiency, bring transparency and improve the communication between industries to Government and State to Centre or vice versa. It automates the entire tracking of stalled investment projects in the context of the bottlenecks. Industries can submit their projects with issues after creating their login credentials. When any project with issues is being added by an industry
...
Dr. Shubhag Chand, Delhi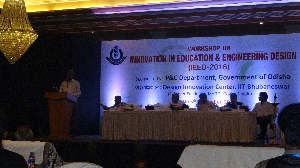 The Planning & Convergence Department, Government of Odisha, has constituted the "Odisha State Innovation Cell" to develop innovation ecosystem in the state and to prepare strategy for introducing innovation in Government. NIC Odisha State Centre is actively involved with the innovation cell not only for development of dynamic portal but also to extend all possible ICT support to drive innovation agenda in the state and harness core competencies, local talent, resources and
...
A. K. Hota, Odisha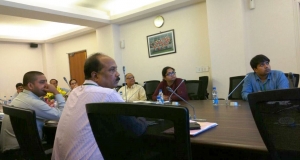 eSamikSha, an online Monitoring and Compliance Mechanism has been developed by Cabinet Secretariat Informatics Division, to fast track the compliance of pending action points, proposal, targets, etc. of Various Ministry/Department/Organization/Agency of Govt. of India and Government of States and UTs. The Portal has been designed in such a way that it will enhance efficiency, bring transparency, reduce the need of protracted correspondence and improve the communication between Government
...
Dr. Shubhag Chand, Delhi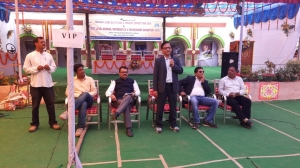 With the aim to encourage young minds on Science, Mathematics & Environment, the District Administration, Subarnapur organised District Level Science Exhibition and Project Competition (DLEPC) at Panchayat Samiti High School, Ulunda, Subarnapur from date 25.10.2016 to 27.10.2016. On personal invitation from the District Collector, NIC participated in the Valedictory session on 27th October 2016. The session was chaired by Hon'ble Speaker, Odisha Assembly Sri Niranjan Pujari. Sri
...
A. K. Hota, Odisha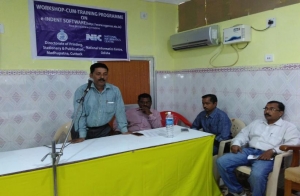 State level workshop on e-INDENT Software was organised at Directorate of Printing, Stationery & Publication (DPS&P) Department, Cuttack from 24/10/2016 to 27/10/2016. About 280 Indenting & Countersigning officers, nominated from district Collectorate offices, S.P. offices and Heads of Department participated in the workshop. The Inaugural Session was chaired by Shri Gopabandhu Satpathy, IAS, Director of DPS&P, Cuttack, Odisha. Other dignitaries present on the occasion include
...
A. K. Hota, Odisha
Search Online News