News matching with tag "Inaugurations"
Showing 16 to 20 of total 46 items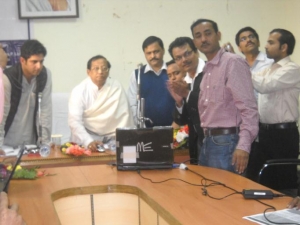 The Standardised District Portal of Balangir District (http://balangir.nic.in ) was inaugurated by Shri Surjya Narayan Patra, Hon'ble Minister for Revenue and Disaster Management on 18 January 2013 in a function organised in the Conference Hall, Collectorate Building in presence of Hon'ble MP Sri Kalikesh Narayan Singhdeo. Collector & District Magistrate Sri Debraj Mishra presided over the meeting. Dr. R N Behera, Technical Director, NIC, Bhubaneswar
...
A. K. Hota, Odisha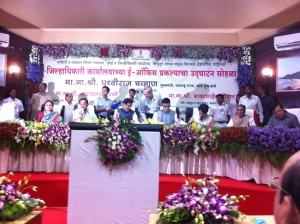 Hon'ble Chief Minister of Maharashtra Shri Prithviraj Chavan inaugurated e-Office in Sindhudurg District Collector office on 24-12-2012 in the presence of Industry Minister Shri Narayan Rane, Revenue Minister Shri Balasaheb Thorat, Chief Secretary, IT Secretary, SIO NIC Maharashtra, District Collector Sindhudurg. District Collectors of remaining 34 districts also attended the inauguration through VC via NICNET. Sindhudurg district is the first district in the country to implement Electronic
...
Moiz Hussain, Maharashtra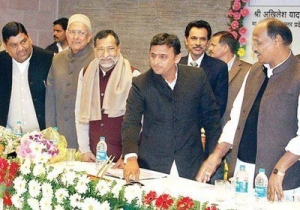 Hon'ble Chief Minister of Uttar Pradesh Shri Akhilesh Yadav inaugurated the modernized/updated PRERNA (PRoperty Evaluation & RegistratioN Application) software on 23rd December 2012 via video conferencing from his residence. Along with Chief Minister Shri Akhilesh Yadav, Agriculture Minister Shri Anand Singh, Basic Education Minister Shri Govind Ram Chaudhary, Rural Development Minister Shri Arvind Kumar Singh, State Protocol Minister Shri Abhishek Mishra, Social Welfare State Minister
...
Anshu Rohatgi, Uttar Pradesh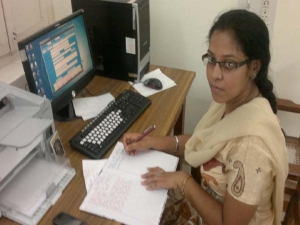 Shri Ambika Choudhary, Cabinet Minster, Government of Uttar Pradesh inaugurated the Mobile Jan Suvidha Kendra at Bareilly on 6th September 2012. Mobile Jan Suvidha Kendra is a mobile phone based grievance management system that allows the citizens to lodge a complaint or directly register their grievances by just dialling a phone number (8171431234). The phone call is answered by the operator at the Jan Suvidha Kendra; he/she will immediately register the grievance in the software. As soon
...
Anshu Rohatgi, Uttar Pradesh
The Nehru Trophy Boat Race named after Pandit Jawaharlal Nehru is conducted on the Punnamda Lake, Alappuzha, on the second Saturday of August every year. On the day of this fiercely fought boat race, the tranquil lake front is transformed into a sea of humanity with an estimated two lakh people, including tourists from abroad for watching it. For the people of each village in Kuttanad, a victory at this race for their village boat is something to be celebrated for months to come. The
...
Susy.M, Kerala
Search Online News