News matching with tag "Education"
Showing 16 to 20 of total 37 items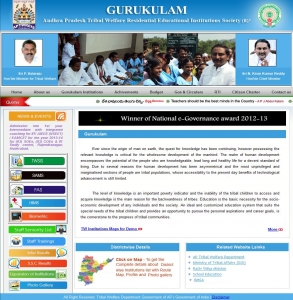 The Andhra Pradesh Tribal Welfare Residential Educational Institutions Society (APTWREIS) popularly called "Gurukulam" was established to manage the enrollment of tribal children in schools and reduce their drop-out rate besides leveraging the quality of education imparted to them. The core vision of the project is to ensure an all-round development of tribal children through quality education so that they can become the real assets of the nation. For its commendable feats
...
Lokesh, Scientist-D, National Informatics Centre, Delhi NCT
SAKSHAM - the scholarship management system of Government of Uttar Pradesh, developed and implemented by NIC, U.P. State Unit, received the NASSCOM 2013 Social Innovation Honour on 13th February 2013 at Grand Hyaat Mumbai. The award was presented to Shri S B Singh Deputy Director General NIC, UP and Shri R H Khan Senior Technical Director NIC, UP by the Chief Minister of Maharashtra Shri Prithviraj Chavan & Minister of Commerce and Industry, GoI, Shri Anand Sharma amidst a gathering
...
Anshu Rohatgi, Uttar Pradesh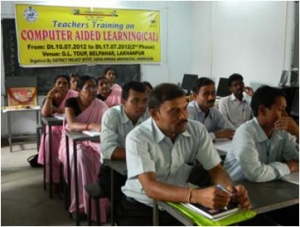 Computer Aided Learning (CAL) is a National Flagship Programme under SSA to provide exposure to the students of Upper Primary Schools to access the Computer Technology and learn their regular course using the Animation based Digital Contents. The main motto of CAL in schools is to provide joyful, interactive and interesting ways of learning, through illustrations, examples and interactive tools, particularly designed to emphasize on the HARDSPOTS of the regular curriculum of subjects like Mathematics,
...
A. K. Hota, Odisha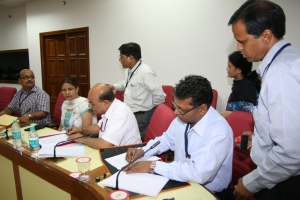 A Memorandum of Understanding (MoU) was signed between the National Institute of Open Schooling (NIOS) and the National Informatics Centre (NIC) with the objective of developing skill-based Certificate and Diploma courses on web development and designing in accordance with the Guidelines for Indian Government Websites (GIGW) using the Open and Distance Learning (ODL) system. This will provide vertical and lateral mobility of learners from the school level in the web designing course. The MoU
...
D.P.Misra, Delhi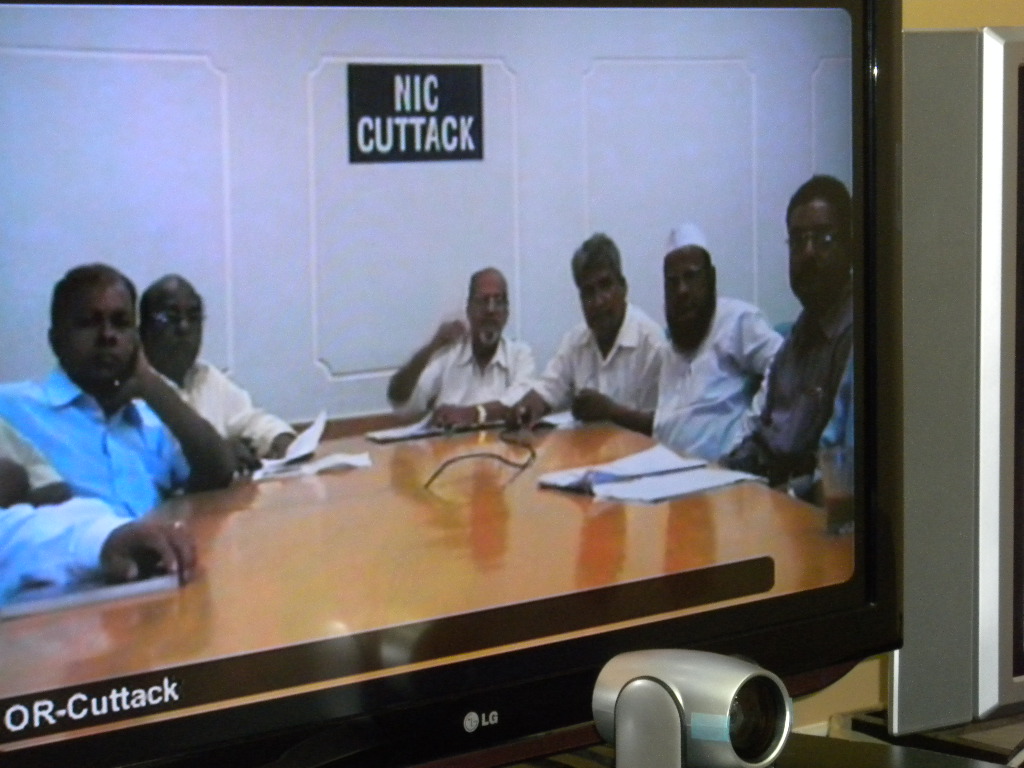 Post Matric Scholarship for Minority Communities scheme is to award scholarships to meritorious students belonging to economically weaker sections of minority community so as to provide them better opportunities for higher education, increase their rate of attainment in higher education and enhance their employability. However all minority students are not aware of such a scheme and so have not been able to take the maximum advantage of this scheme. Therefore an innovative step was taken
...
A. K. Hota, Odisha
Search Online News