News matching with tag "ICT Initiatives"
Showing 16 to 20 of total 125 items
"eSuvidha, an On-line Project Management System, tracks the projects involving investment above 1000 crore. It enhances the efficiency, bring transparency and improve the communication between industries to Government and State to Centre or vice versa. It automates the entire tracking of stalled investment projects in the context of the bottlenecks. Industries can submit their projects with issues after creating their login credentials. When any project with issues is being added by an industry
...
Dr. Shubhag Chand, Delhi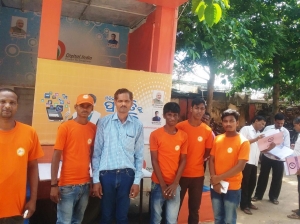 Under the Digital India Program of Government of India, several products / services have been provided by Centre & State Governments in the last two years to make governance more citizen-centric and enhance transparency & efficiency in service delivery. As per the D.O. No-21/11/2015-NeGD Dated 6-5-2016 issued by the Secretary, DeitY, GoI to the Chief Secretary of Odisha and urged to utilise this campaign. To convey the message of the transformative initiative, and to create awareness
...
A. K. Hota, Odisha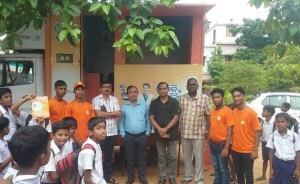 DeITY vide D.O.No. N-21/11/2015-NeGD Dated 6-5-2016 to the Chief Secretaries of States urged to create awareness on Digital India Programmes among citizens. Through Digital India Programme of GOI several products/services have been provided by Central/ State Govts to make governance more citizens centric, enhance transparency and efficiency in service delivery. GOI has emphasized to create awareness on citizens at District, Sub-Division, Panchayat and Village level. To outreach campaign
...
A. K. Hota, Odisha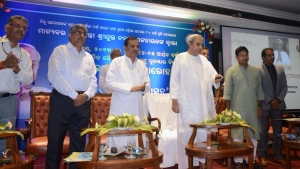 Chief Minister, Odisha Shri Naveen Patnaik launched PlanPlus & ActionSoft for Urban Local Bodies (ULB) on 29.08.2016. All 05 Municipal Corporations , 45 Municipalities and 60 Notified Area Councils (NAC) have started using both the applications for the preparation of Action plan and monitoring of Physical & Financial progress of different activities. National Informatics Centre (NIC), New Delhi was bestowed with special appreciation award for the development of these applications which
...
A. K. Hota, Odisha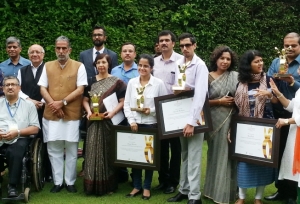 National Informatics Centre has been awarded the 7th NCPEDP - Mphasis Universal Design Awards 2016 under Companies/Organizations Category for formulating Guidelines for Indian Government Websites (GIGW) [Website: http://guidelines.gov.in]. GIGW aims to ensure that people with disabilities can perceive, understand, navigate, interact and contribute through Web. The awards were given away by Hon'ble Minister of State for Social Justice and Empowerment, Govt. of India Shri
...
Shashi Kant Pandey, Delhi
Search Online News