News matching with tag "Launch"
Showing 16 to 20 of total 102 items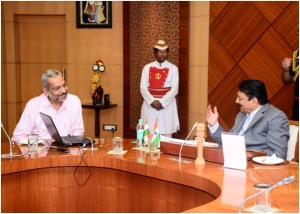 'Visitor Online Request Application" (rajbhavan-maharashtra.gov.in) was inaugurated by Hon.Governor of Maharashtra on 21st Aug 2015. The software used in Rashtrapati Bhavan New Delhi is customised and implemented by NIC Maharashtra with the help of NIC Rastrapati bhavan team. It is integrated with SMS gateway and Email service of NIC. Payment gateway is of State Bank of India. With the help of this application, citizen will be able to visit during 6 AM to 9 AM to
...
Moiz Hussain, Maharashtra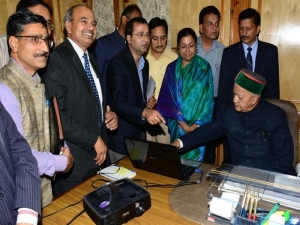 Shri Virbhadra Singh, Honourable Chief Minister, Himachal Pradesh launched the integrated Department of Education website and the Swayamsidham web portal on 27th August 2015 at Shimla. These portals are available at http://himachal.nic.in/education and http://rmsahimachal.nic.in Speaking on the occasion, the Chief Minister congratulated the Department of Education for the initiative and said that the project envisages to improve the learning experience and to build the capacity of teachers.
...
Ajay Singh Chahal, Himachal Pradesh
The Honourable Chief Minister, Himachal Pradesh, Sh. Virbhadra Singh launched the week long Digital India Week-DIW Programmes in the State by inaugurating 7 eServices under the E-District Project in HP Vidhan Sabha on 2nd July 2015. These services include birth and death certificate, MNREGA applications, migrant labourer registration etc. During the launch function, digital lockers of Members of the HP Assembly were created and a Permanent Enrolment Centre for Aadhaar Cards was opened through
...
Ajay Singh Chahal, Himachal Pradesh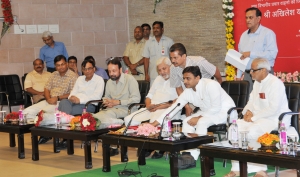 Hon'ble Chief Minister of Uttar Pradesh Shri Akhilesh Yadav, launched the 'Online - Shasanadesh' portal on 4th July 2015. Addressing the representatives of the media, senior officials of the state government and the citizens participating in the event, the Chief Minister emphasized that the government is committed in its resolve to bring transparency in the government systems. He further added that the government is taking all necessary steps to streamline the processes and ensure
...
Anshu Rohatgi, Uttar Pradesh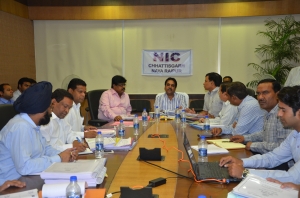 e - AWAS was conceptualized with a view to delivering online G to C services of Chhattisgarh Housing Board with respect to sale of residential and commercial properties. The Estate and Finance modules of the web based software application were rolled out on 21/05/15 by Hon'ble Rajesh Munat, Housing and Environment Minister, Govt. of Chhattisgarh. The software is being implemented in all 15 divisions and 4 zones of the Housing Board since 1st April, 2015. Following are the salient
...
Y.V.Shreenivas Rao, Chattisgarh
Search Online News