News matching with tag "Banking"
Showing 16 to 17 of total 17 items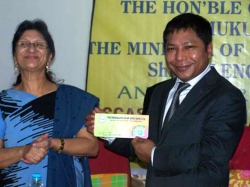 CCBS, an Integrated Core Banking Application, is specially designed to meet the requirements of all State Co-operative Banks (SCBs), District Centre Cooperative Banks (DCCBs), and Primary Agricultural Credit Societies (PACSs).The Common interface for all the category of banks provides better integration of information flow among SCBs, DCCBs and PACS facilitating better monitoring and planning.
A.K SINGH, I.P.S SETHI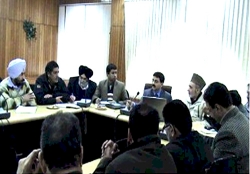 J&K State comprises of three geographical regions, namely Jammu, the Kashmir valley and Ladakh. Administratively, it is divided into two divisions namely Jammu and Kashmir. Jammu is the winter capital and Srinagar is the summer capital. J&K has 22 Districts of which 8 are newly created. Kashmir valley, known as Paradise on Earth, is famous for its beautiful mountainous landscape, Jammu's numerous shrines attract thousands of Hindu and Muslim pilgrims. Ladakh, known as "Little Tibet", is renowned for its remote mountain beauty and Buddhist culture.
ABHAY KUMAR, JIT RAJ
Search Online News