News matching with tag "Elections"
Showing 16 to 20 of total 32 items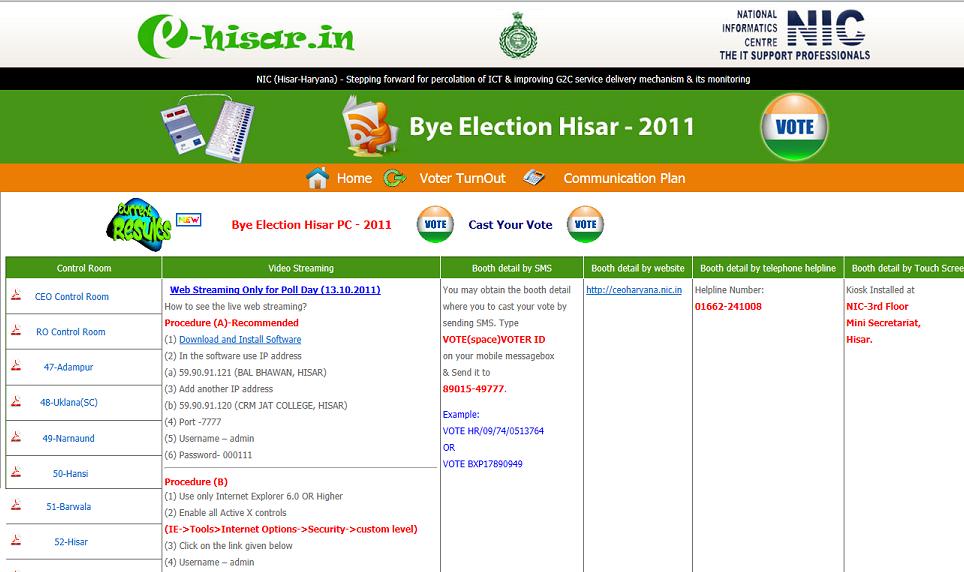 NIC-District Unit, Hisar was entrusted with the responsibility of computerization of various processes as mandatory part to conduct the Bye-Election-2011 (04-Hisar Parliamentary Constituency). NIC-Hisar extended not only the restless support to the District Administration but also innovated and added various new paradigms by making various new on-line applications for smooth conduction of the election. The ICT support by NIC-District Hisar is as under. 1. Voter Help Line: a) Touch
...
Poonam Gupta, Haryana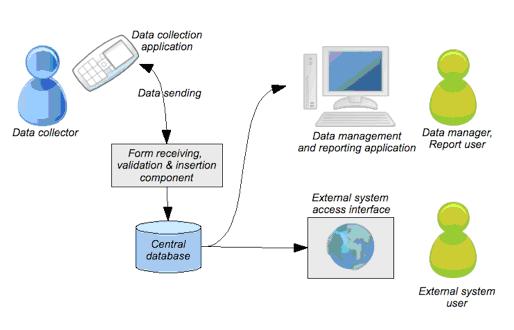 In October 2011, during the bye-poll of 04-Hisar loksabha constituency (59-Bawani Khera assembly segment), District Administration Bhiwani has used the cellular and web technology to monitor the important milestones of pre Election and Election Day activities. As mobile phones are used at large numbers and it was decided to use the SMS facility as a source of authentic and speedy information. A SMS based web application was developed by NIC Bhiwani to collect the progress of poll day activities.
...
Poonam Gupta, Haryana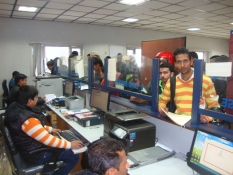 Kangra district is traversed by the varying altitudes of the Shivaliks, Dhauladhar and the Himalayas from north-west to southeast. Dharamshala is the headquarter of the Kangra District and winter capital of Himachal Pradesh. Kangra District is having 8 Sub-Divisions, 27 Tehsils/ Sub-Tehsils, 4 Municipal Committees, 5 NACs, 15 Development Blocks and 3906 census villages.
BHUPINDER PATHAK, AKSHAY MEHTA
Udaipur, the capital of the former princely state of Mewar, is a serene city located in Rajasthan and is famous world over for its lakes. Also known as the City of Lakes, Udaipur is one among the most romantic and beautiful cities of India.
JITENDRA KUMAR VERMA, MAZHER HUSSAIN
Bhagalpur, situated on the southern banks of the holy River Ganga, is famous for producing Tassar silk and sarees and hence also known as the Silk city of Bihar. The important places to visit are the ancient Buddhist University at Vikramshila, Jain Temple at Nathnagar, Sahjangi and the Ajagaibinatha temple at Sultanganj. The district celebrates the Shravani Mela during the period of July-August every year when Sultanganj is flooded with pilgrims from India, Nepal, Bhutan and other countries of the world to collect the holy water of the Uttarwahini Ganga and pour it on the Shivlings at Basukinath and Baidyanath Dham temple situated at Deoghar district, Jharkhand.
KRISHNA KUMAR JHA, KESHAW KUMAR
Search Online News